As of today, you can now secure your Reddit account using two-factor authentication. This feature was previously in beta, but has now been rolled out to all Reddit users.
Data breaches, password reuse, and poor passwords are all too common these days. By using an added layer of protection such as two-factor authentication, it makes it much harder for attackers to access your account.
This is because accounts secured using two-factor authentication require you to enter codes displayed in an authenticator app on your mobile device, in addition to your account password, before allowing you to login. As only you, or at least a trusted and limited group of people, should have access to your phone, this greatly increases your account's security.
How to enable Two-factor Authentication in Reddit
To enable two-factor authentication in Reddit, you need to go to your account password/email page. If your registered email address is not verified, you will first need to verify it before Reddit will allow you to enable two-factor authentication.

When you have verified your email, at the bottom of the password/email page you will see a section title two-factor authentication, which shows whether it is enabled or not.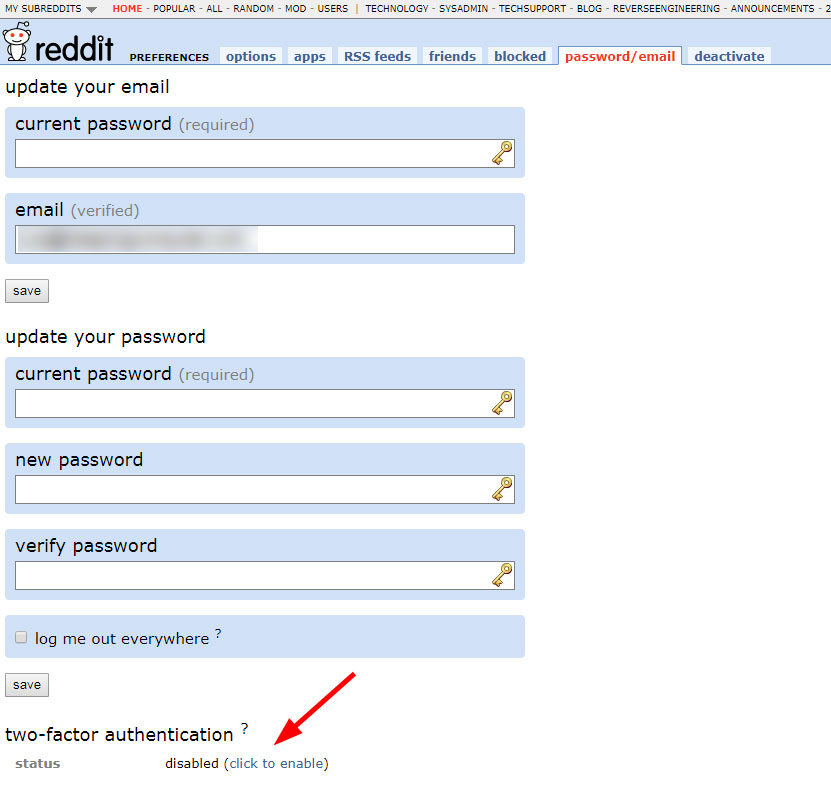 To enable it, click on the click to enable link indicated by the red arrow above and Reddit will display an alert asking you to confirm that your email is correct.

You will now be prompted to enter your account password to enable 2FA. At this prompt enter your normal account password.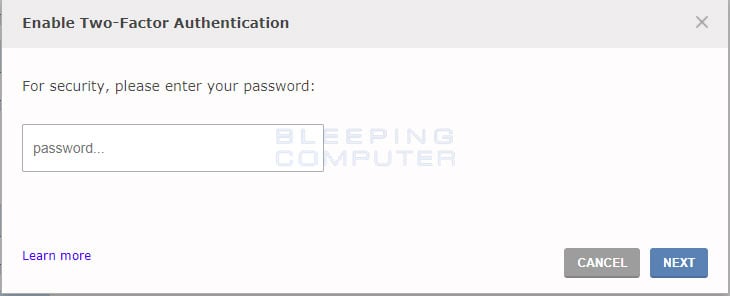 Reddit will now display the QR barcode that you need to add to your authenticator app such as Authy or Google Authenticator (Android / iOS). I personally prefer Google Authenticator, but either application will work fine. Once you have an authenticator installed, simply scan the barcode that is displayed on your screen using your mobile device's camera.
For Google Authenticator, you can add a new 2FA account by clicking on the plus (+) sign and then selecting Scan barcode. For Authy, you should click on Add Account and then Scan QR Code.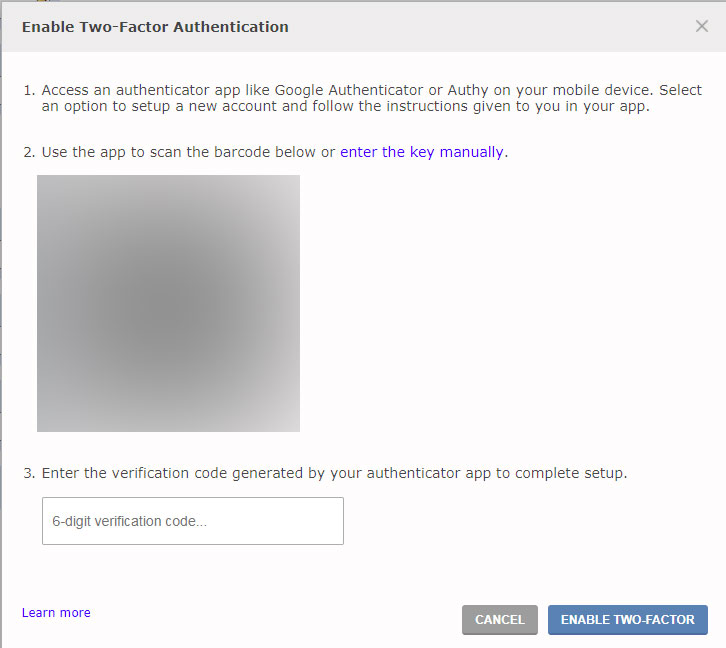 After you scan the barcode, a new account will appear in your authenticator and will already be named Reddit. You now need to enter the Reddit code shown on your authenticator into the Reddit page shown above. Once you have entered the code, click on the ENABLE TWO-FACTOR button. If you take too long during this process, Reddit may complain that the session has expired. Simply refresh the browser and start over.
Once you enter the correct code, Reddit will confirm that everything is setup correctly and two-factor authentication will now be enabled on Reddit.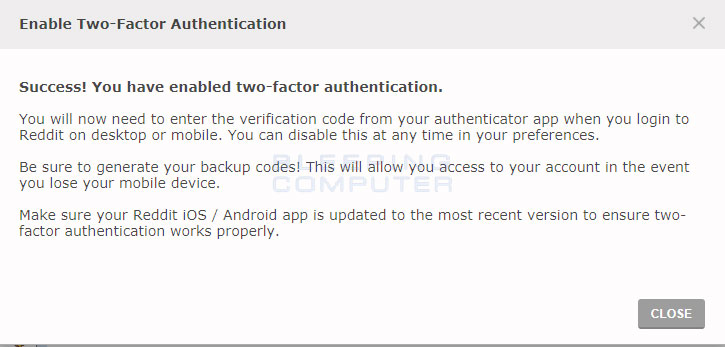 Your Accounts/Passwords screen will also now show that 2FA is enabled.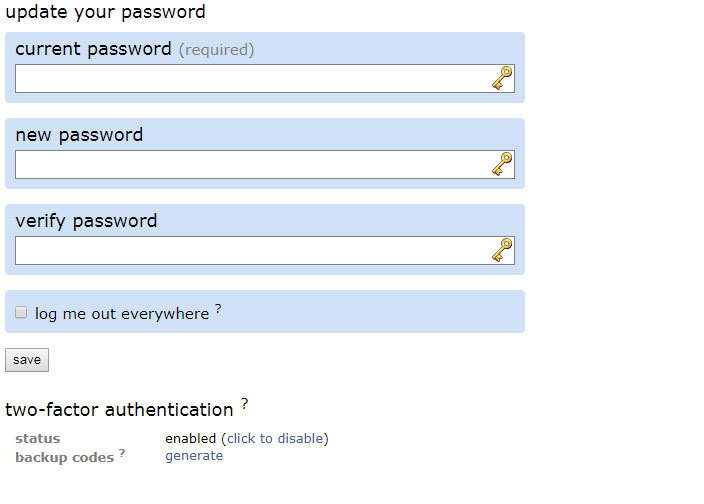 Now that 2FA is enabled, you should generate some backup codes in the event that you lose the device that contains your authenticator. These backup codes can be used to login to your account even when you do not have your 2FA key, so it is important to keep these backup codes secure.
To generate 10 backup codes, simply click on the generate link and Reddit will display 10 codes that you should print out and keep in a safe place in the event of an emergency.
Your are now all set, 2FA is enabled on Reddit, and your account is much more secure.