Opera released new versions of their mobile browser today that blocks in-browser cryptocurrency mining as long as the built-in ad blocker is enabled. This feature has already been present in the desktop version of Opera since December and is a welcome addition to their mobile counterparts.
In-browsers mining is when web sites use your mobile device's CPU power in order to mine for cryptocurrency. This type of behavior, though, can have serious ramifications for your hardware as it will cause your device's CPU to run at very high temperatures for an extended period of time. This could lead to your hardware becoming damaged from so much heat constrained in a small space.
While I did not see the ad blocker option in the available versions of Opera Mini for both Android and iOS, the feature is present in the full Opera application on Google Play. If you install this version, make sure you go into settings and enable the Ad Blocker.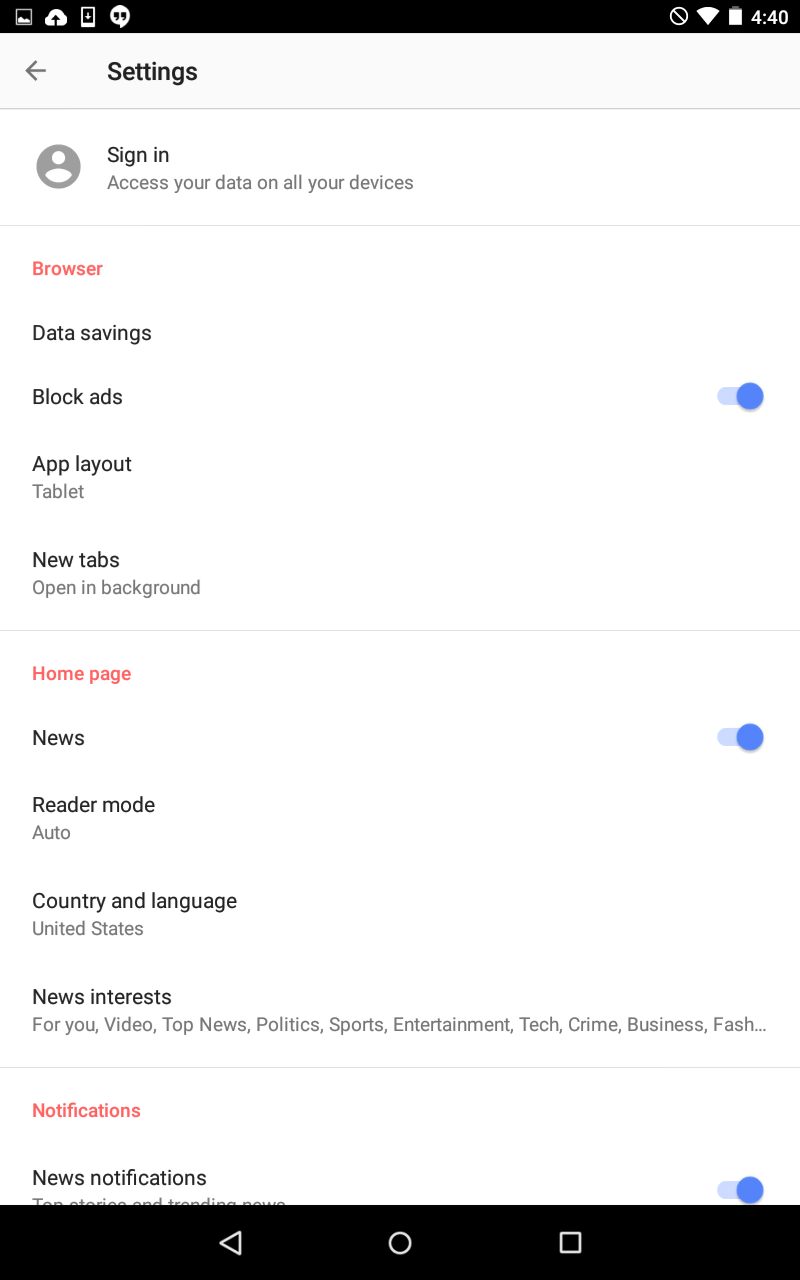 Once the Ad Blocker is enabled, you can test the mining blocker by going to the http://www.cryptojackingtest.com/ site created by Opera. Simply visit the site and click the start button. Opera will load an in-browser mining script and determine if it was able to launch or was blocked.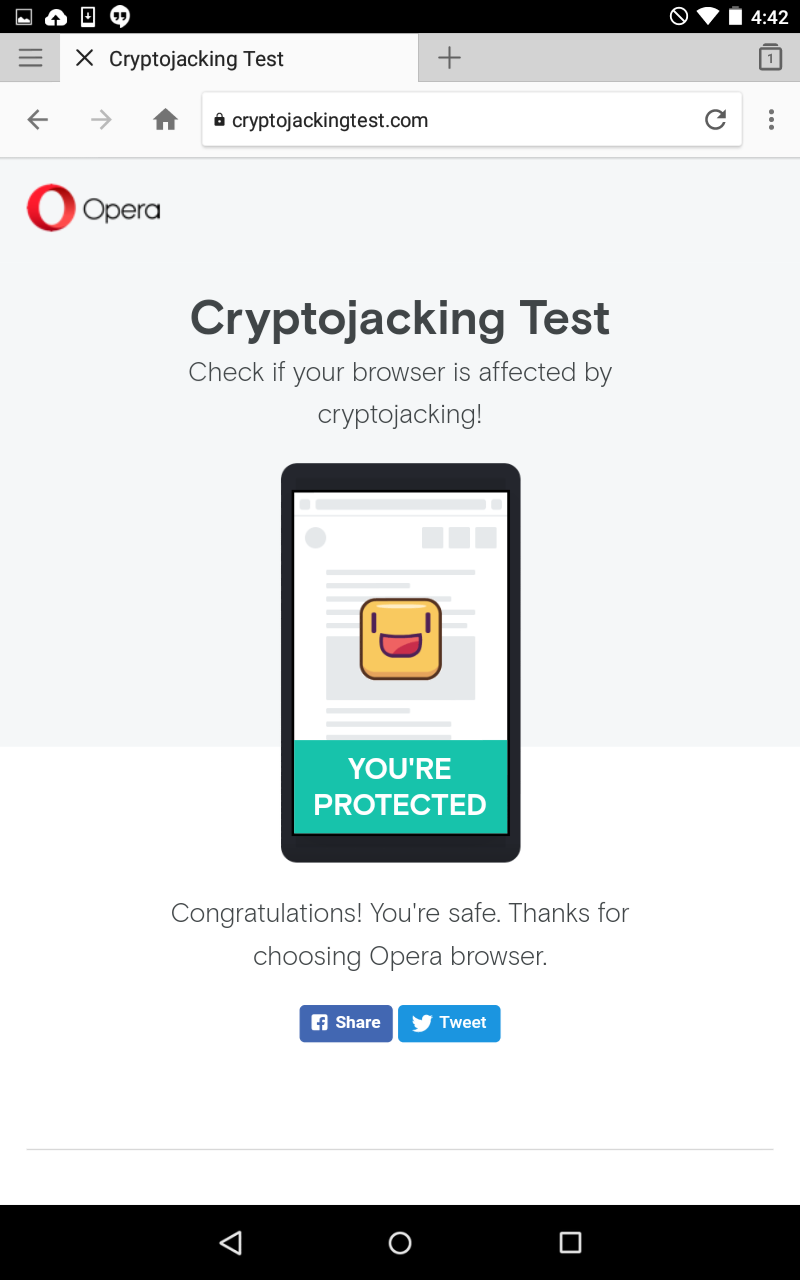 This site can be used to test any in-browser miner blocking solution and is not only useful for Opera. If its determined that your browser is susceptible to in-browser mining, and you do not plan on switching to Opera, make sure to update your installed security software and install an extension that focuses on miner blocking.