Microsoft is rushing out new preview builds for the Redstone 5 branch, now known as the Windows 10 October 2018 Update, as it gets ready for release. Just like build 17754, which was released only two days ago, this build focuses on fixing any outstanding bugs or known issues.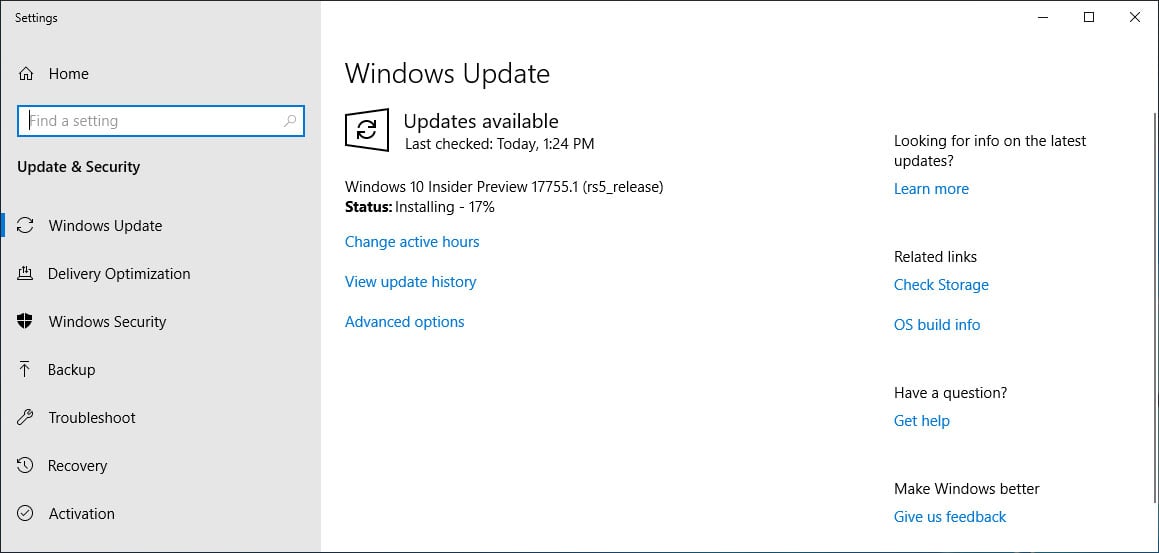 As always, if you are in the Windows Insider program, you can update to the latest Insider build by checking for new Windows updates.
Updated Your Phone app with SMS integration released
In what could be considered bigger news, Microsoft also released an updated version of the Your Phone app that allows you to view and reply to your text messages received on Android devices directly from your Windows 10 computer.
"No need to dig for your phone to text. Leave it in your pocket, bag, or purse," Microsoft stated in their announcement. "Your Phone app now gives you instant access to your most recent photos and texts from your Android phone. Snap a pic on your Android, see it on your PC. It's just easier. Text your friends, group message, and type with a keyboard—Your Phone app allows you to view, send, and receive the SMS from your Android, on your computer."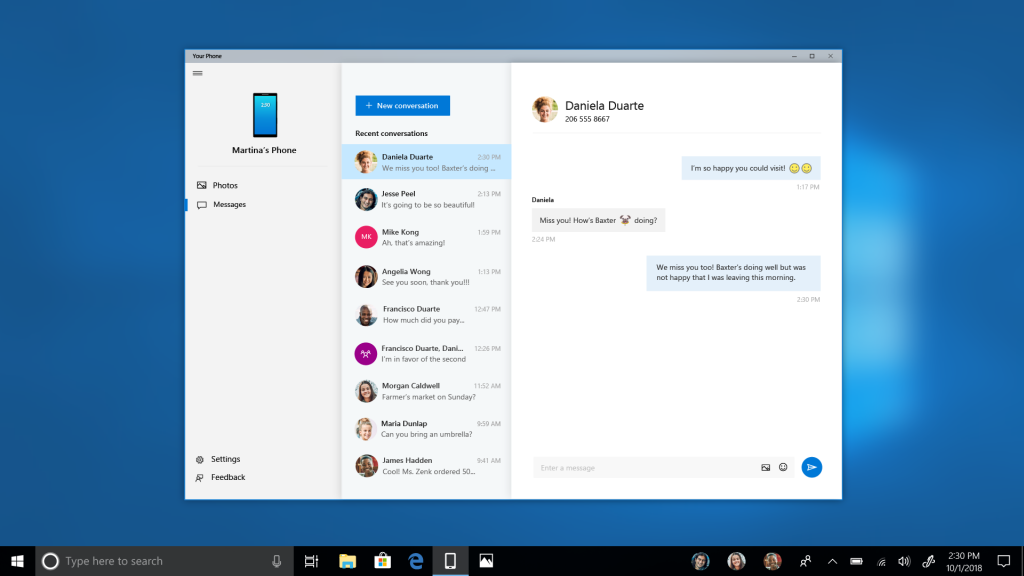 At this time, you will need to open the Your Phone app to reply to messages, but hopefully Microsoft will integrate it further into Windows 10 to make it easier to use. Ultimately, it would make sense to do away with a separate Your Phone app and instead integrate these features directly into the operating system.
For iPhone users, you can still only browse the web on your phone and then send it to your PC to continue reading it. The photo synchronization and SMS integration features are still not available for iOS users at this time.
This updated Your Phone app is available to Insiders in the Fast and Skip Ahead rings.
Release notes for build 17755:
General changes, improvements, and fixes for PC
The build watermark at the lower right-hand corner of the desktop is no longer present in this build. This does not mean this is the final build as we are not done yet. We're just now beginning the phase of checking in final code to prepare for the final release.
We fixed an issue resulting in slower resume from hibernation on certain devices in the last few flights.
We fixed an issue resulting in HDR video being unexpectedly clipped in certain situations.
We fixed an issue resulting in Windows Hello spending more time in the "Getting Ready" state in recent builds.
Known issues
When you use the Ease of Access Make Text bigger setting, you might see text clipping issues, or find that text is not increasing in size everywhere.
Narrator sometimes does not read in the Settings app when you navigate using Tab and arrow keys. Try switching to Narrator Scan mode temporarily. And when you turn Scan mode off again, Narrator will now read when you navigate using Tab and arrows key. Alternatively, you can restart Narrator to work around this issue.