At the Ignite developer's conference today, Microsoft announces that the Azure cloud platform will soon integrate data protection features that keep information safe from the looming threat of a data breach.
With the rollout of Azure confidential computing, Microsoft wants organizations to put data into cloud workloads, without fearing for its safety.
The company says that data breaches often happen when cybercriminals access data that is in use for computation or analysis. With the new security feature the company ensures the safety of the information even during processing.
Data processed securely in an isolated environment
Azure's confidential computing is a collection of features and services that will provide a secure platform to protect the confidentiality and integrity of the data in use.
It offers the possibility to keep the data safe by isolating it while it is being processed. The secure environment is also known as an enclave, or a Trusted Execution Environment (TEE).
The purpose of the TEE is to make sure that the data or the operations running inside it are not visible from the outside. It is also responsible for protection against unauthorized code.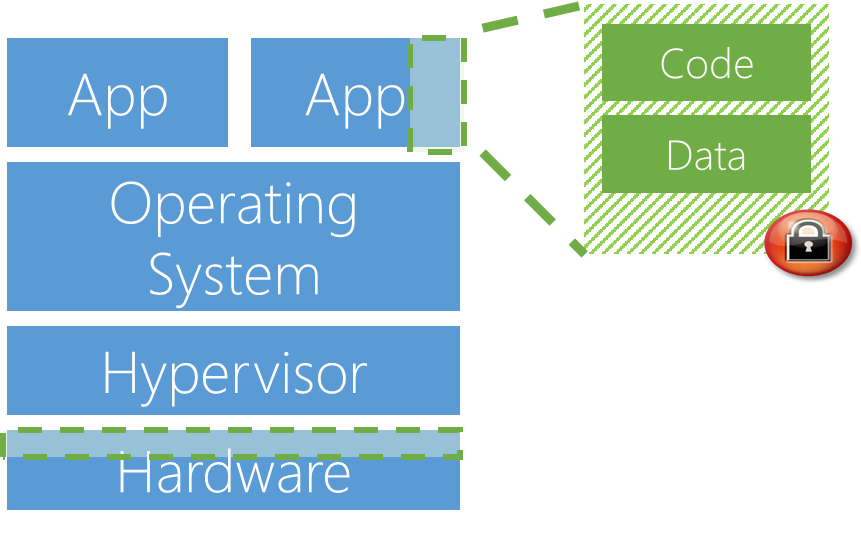 The confidential computing features will run on the new DC series Azure virtual machine family, which was announced in May. The TEEs supported are the software-based Virtual Secure Mode (VSM) and the hardware-based solution Intel Software Guard Extensions (SGX).
Microsoft is working with other hardware and software makers to extend support to other enclaves.
The data new security capabilities are available for preview today for developers, and it is expected to become available as a public preview in early October.