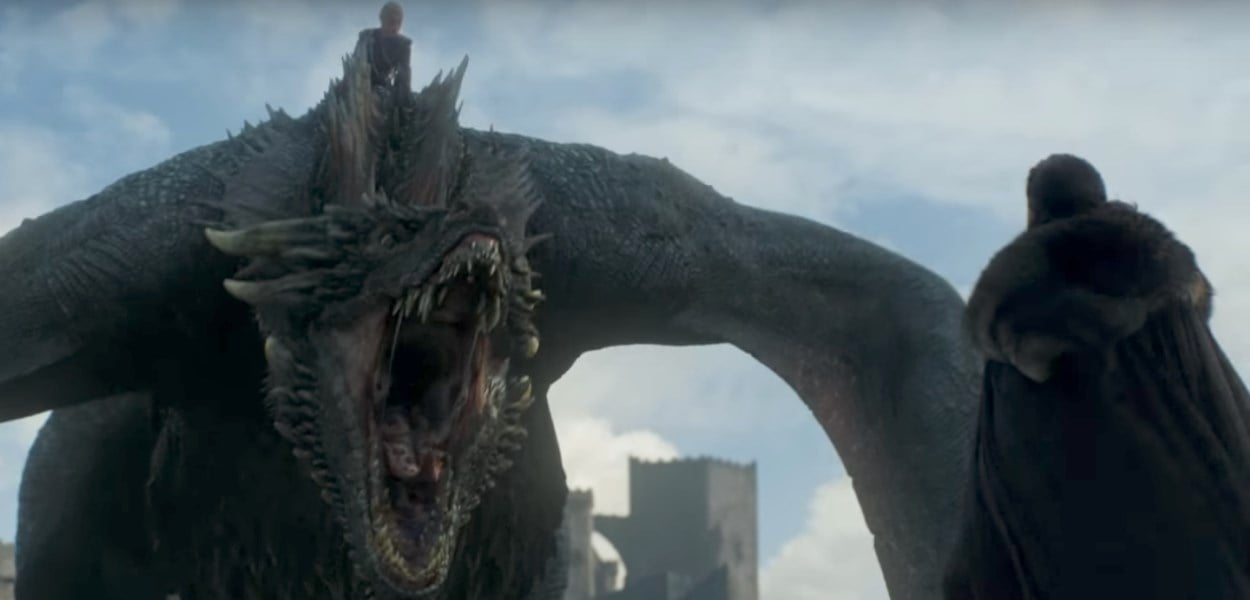 The group who announced they hacked HBO last week have leaked new files from the company's servers, via private emails to the press and a website for everyone else.
The new batch of files contains the script of episode 5 of Game of Thrones season 7, content from HBO's email servers, and a copy of the ransom demand the hackers sent to HBO's management.
Third HBO data dump in 10 days
Last week, HBO suffered two leaks because of hackers. The first one took place last weekend, and hackers leaked the script for episode 4 of Game of Thrones season 7, and upcoming unaired episodes from Ballers and Room 104, two HBO productions.
Later in the week, hackers also leaked the full episode 4 of Game of Thrones season 7, which made its way on video streaming and torrent sites.
HBO acknowledged both incidents but said the two did not appear to be related, as the data from the first leak was stolen from their main computer network, while the second leak was from one of their affiliated distributors in India.
Hackers tried to extort HBO for undisclosed sum
Yesterday, some members of the press received emails from an individual named "Mr. Smith," posing as the hacker group's spokesperson and who revealed the group's newest leak.
Mr. Smith referenced this data dump as the group's second leak, confirming HBO's assumption that the two incidents from last week were not connected, and the group was responsible only for the first.
DataBreaches.net published snippets of the ransom demand the hackers sent to HBO.
I am Mr. Smith and I have the honor to inform you, on behalf of my colleagues, that we successfully breached in your huge network.
[...]
We confess that HBO was one of our difficult targets to deal with but we succeeded. (It took about 6 months).
[...]
By penetrating your Internal Network and other related platforms, we obtained your highly confidential Documents, IT related data, Scripts and etc. these data dump, as you will see, contains HBO's Various Contracts, Mutual Agreements, Human resources, internal structure, International affiliates, Business strategies, international Marketing, IT infrastructures, producing films & Series (with very detail info!), budget detail for major operations, how you sell and how much!, various strategic insights in every aspects, confidential research, internal letters & Tax Evading Proofs! & Neilsen's Dirty Job! & etc.
[...]
You concealed GOT7 very carefully so we can't find it due to lack of time although we are so close. Instead, we produced some tiny mini-series of GOT7 for you which be able to shock the entire world!!! What we got from GOT 7 not only put an end to fate of this season but also corrupts your idea and efforts to season 8.
[...]
Our motives isn't political nor financial. (Even we hate trump like other Americans do) Its like a game for us, we enjoy to get data. Money isn't our main purpose.
[...]
(my colleagues argue with me about details given to you and length of this letter, but as there will be very few emails between us, I must assure you about what we have, what will be confronting you and what should be paid to settle down everything!!)
[...]
We honestly share what we got with you and frankly bring you our demand. We are white hat hackers and it's very shameful if you compare us with some noisy & amateur blackhat ones like Darkoverload. You will see in future steps in our operation that we fulfill any promises made and any given word.
Mr. Smith and TDO have a lot in comment
The hackers redacted the ransom demand sum themselves in the emails sent to press representatives. The group also tried to distance itself from TheDarkOverlord (TDO), another group that tried and failed to extort Netflix and ABC.
In spite of their attempt, the group's modus operandi is very similar to the way TDO promoted their leaks. Both TDO and Mr. Smith reached out to the press in advance of each leak so journalists could have all the data they need for their articles.
TDO used the same tactic to put pressure and inflict reputational damage on hacked victims who declined to pay or needed more convincing.