Earlier today, the hacker group that goes by the pseudonym of Mr. Smith has leaked more data from HBO servers. This time around the hackers leaked a plethora of unaired episodes from ten different HBO shows.
The leak was advertised to selected journalists in the form of a Mega.nz link. Bleeping Computer obtained a copy of this link. The link offered a text file for download. This text file contained ten other Mega.nz URLs, each holding data from a different HBO production.

Below is a summary of what the hackers leaked today, along with screenshots:
➾ Ballers - season 3, episodes 4 to 10
➾ Barry - season 1, episodes 1 to 3
➾ Curb Your Enthusiasm - season 9, episodes 2 to 4
➾ Insecure - season 2, episode 4
➾ Latino Shorts - seven episodes (see screenshot for titles)
➾ Room 104 - season 1, episode 6 to 12
➾ The Deuce - season 1, episode 4 to 7
➾ A file named Rolling Stone Part 1.mp4
➾ A file named FELIPE ESPARZA: TRANSLATE THIS.mp4, which we presume is for HBO's eponymous titled show, set to first air in late September.
➾ Three files named ARLI v.mp4, ARLIS 44.mp4, and ARLIS 60.mp4.
Bleeping Computer downloaded one file to verify the validity of the leaked data and ascertain that the leaked files were actually video files.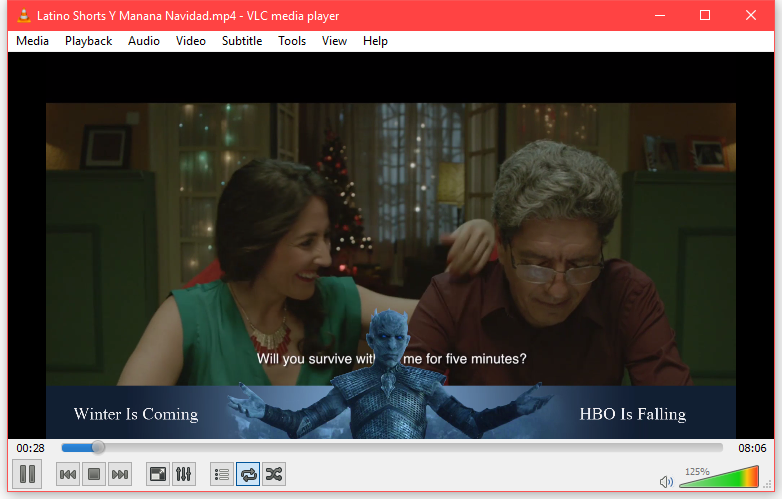 This is the third time that Mr. Smith has leaked HBO data. Every Sunday during the last three weekends the hackers leaked HBO data.
During the first leak, the hackers leaked the script for episode 4 of Game of Thrones season 7, and upcoming unaired episodes from Ballers and Room 104, two other HBO productions.
In the second leak, the hackers leaked the script for episode 5 of Game of Thrones season 7, technical details about HBO's internal network, administrator passwords, email correspondence from HBO's vice president for film programming Leslie Cohen.
This week, Mr. Smith also leaked a message an HBO exec sent to the hackers, attempting to delay this week's leak via a $250,000 ransom payment disguised as a bug bounty reward.
The hackers refused and leaked his email to the press. During the second leak, the hackers made it clear they want the equivalent of their salaries for six months.
The group previously bragged about making between $12 and $15 million from extorting other organizations, meaning they asked HBO for a ransom of at least $6 million in Bitcoin.
This week's leak didn't include any special message from Mr. Smith.