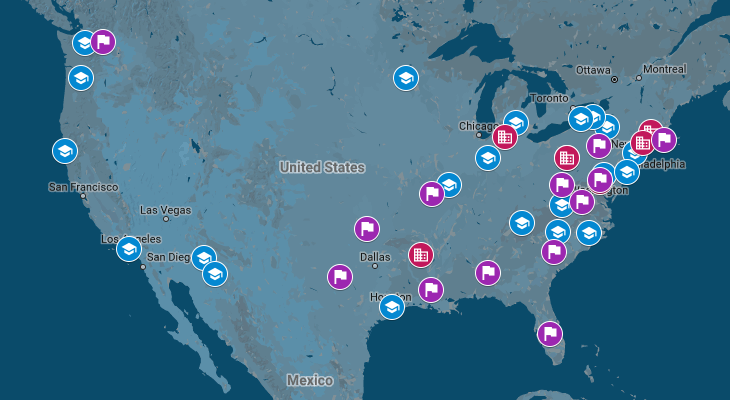 A financially-motivated, Russian-speaking hacker known as Rasputin, has breached and stolen data from universities in the US and the UK, and federal, state, and local US government agencies.
In total, the hacker has breached over 60 prominent targets, according to threat intelligence company Recorded Future, who's been keeping track of Rasputin's actions since last December, when the hacker broke into the servers of the US Election Assistance Commission (EAC) and then proceeded to sell access to hijacked accounts.
According to recent intel, all the recent hacks have been carried out using SQL injection (SQLi) attacks, one of the oldest known security flaws known today.
Rasputin created his own SQLi scanner
Recorded Future analysts say that Rasputin developed his own SQL injection scanner, which he used to find weak points and then take over vulnerable targets.
Rasputin's personal scanner is somewhat of a novelty today, since most hackers opt to use one of the many freely available SQLi scanners, such as Ashiyane SQL Scanner, SQL Exploiter Pro, SQLI Hunter, SQL Inject Me, SQLmap, SQLSentinel, SQLninja, and Havij.
Rasputin intentionally targeted these organizations, as there was a high chance they'd be running outdated systems, but storing troves of personal data. The hacker is now selling access to these databases on the criminal underground.
Below is a list of allegedly hacked targets, according to Recorded Future:
U.S. University Victims
Cornell University
VirginiaTech
University of Maryland, Baltimore County
University of Pittsburgh
New York University
Rice University
University of California, Los Angeles
Eden Theological Seminary
Arizona State University
NC State University
Purdue University
Atlantic Cape Community College
University of the Cumberlands
Oregon College of Oriental Medicine
University of Delhi
Humboldt State University
The University of North Carolina at Greensboro
University of Mount Olive
Michigan State University
Rochester Institute of Technology
University of Tennessee
St. Cloud State University
University of Arizona
University at Buffalo
University of Washington
UK University Victims
University of Cambridge
University of Oxford
Architectural Association School of Architecture
University of Chester
University of Leeds
Coleg Gwent
University of Glasgow
University of the Highlands and Islands
University of the West of England
The University of Edinburgh
U.S. Government Victims (Cities)
City of Springfield, Massachusetts
City of Pittsburgh, Pennsylvania
Town of Newtown, Connecticut
City of Alexandria, Virginia
City of Camden, Arkansas
City of Sturgis, Michigan
U.S. Government Victims (States)
Texas Board of Veterinary Medical Examiners
Oklahoma State Department of Education
The South Carolina Public Employee Benefit Authority
Rhode Island Department of Education
District Columbia Office of Contracting and Procurement
District Columbia Office of the Chief Financial Officer
Alaska Department of Natural Resources
County of Santa Rosa, Florida
York County, Pennsylvania
Virginia Department of Environmental Quality
State of Oklahoma
Alaska Division of Retirement and Benefits
Louisiana Department of Education
Madison County, Alabama
Washington State Arts Commission
West Virginia Department of Environmental Protection
Federal Agencies
Postal Regulatory Commission
U.S. Department of Housing and Urban Development
Health Resources and Services Administration
National Oceanic and Atmospheric Administration
Other
Fermi National Accelerator Laboratory
Child Welfare Information Gateway