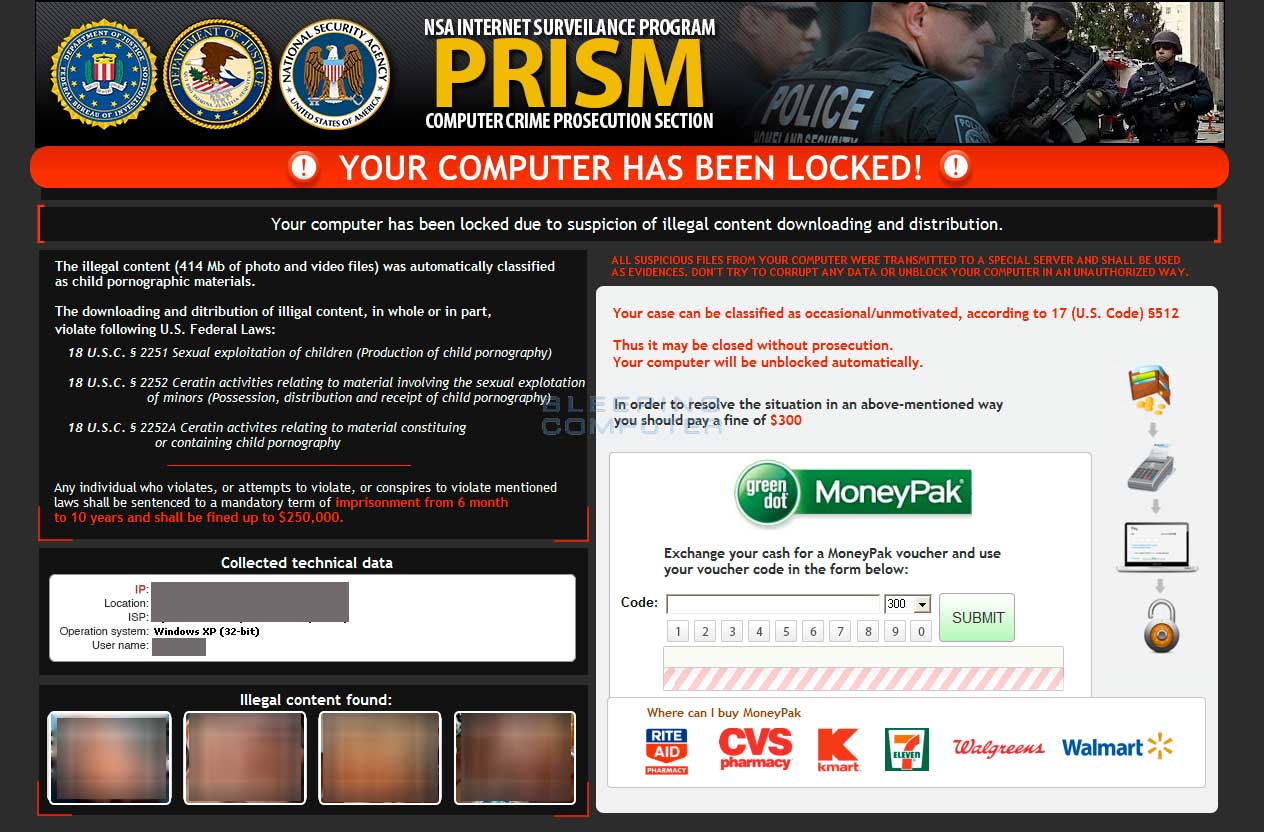 On Monday, a Florida judge sentenced a former Microsoft network engineer to 18 months in prison for his role in helping launder money obtained from victims of the Reveton ransomware.
The man, Raymond Odigie Uadiale, 41, was charged earlier this year in March, and pleaded guilty a month later, according to court documents obtained by Bleeping Computer.
Uadiale laundered money for Reveton ransomware distributor
According to a copy of the indictment and the factual proffer filed with the plea agreement, Uadiale admitted to helping cash ransom payments obtained by a cybercriminal known as "K!NG," who at the time was distributing a copy of the Reveton ransomware.
This happened in the early days of ransomware, between October 2012 and March 2013. Back then, Bitcoin wasn't the primary method of paying off ransomware infections.
Instead, Reveton operators asked victims to buy GreenDot MoneyPak vouchers, take the code on the voucher, and enter it in the Reveton panel that covered their screen to unlock access to their PCs.
Reveton was a very early version of ransomware and did not encrypt files, but merely locked the screen with a fullscreen panel that also showed the ransom note.
After receiving the ransom payments, K!NG would then deposit the GreenDot MoneyPak vouchers into Uadiale's bank account. The latter would convert these funds into the Liberty Reserve digital currency and send it back to K!NG's Liberty Reserve account. Uadiale kept 30% of the money as a cut for his services.
While investigators didn't say how they tracked down Uadiale, authorities from 18 countries seized and shut down Liberty Reserve servers in May 2013. Law enforcement is still sifting through the seized data, which they say contains details on almost $6 billion of money laundering operations.
Uadiale's criminal activity predates his job at Microsoft
Uadiale worked with K!NG on laundering Reveton proceeds while he was a student at the Florida International University. He was hired by Microsoft in 2014, after his collaboration with K!NG ended. Authorities believe K!NG is a UK resident. Uadiale is a naturalized US citizen of Nigerian descent.
According to a revised figure, authorities said Uadiale sent $93,640 in Liberty Reserve dollars to his co-conspirator.
In addition to his prison sentence, Uadiale was also sentenced to three years of supervised release. He initially faced a prison term of up to 20 years and a fine of up to $500,000.