Over the past few years we have seen a constant increase in the development of malicious browser extensions. These extension perform malicious behavior that includes registering domains with your Gmail account, displaying ads, injecting in-browser miners, or stealing inputted login information.
Unfortunately, for some users, especially those who are not comfortable using computers, removing an extension can be a confusing process. To make it easier for users to remove extensions, malicious or otherwise, Mozilla is adding a "Remove Extension" context menu option to Firefox 64 when a user right clicks on an extension's icon.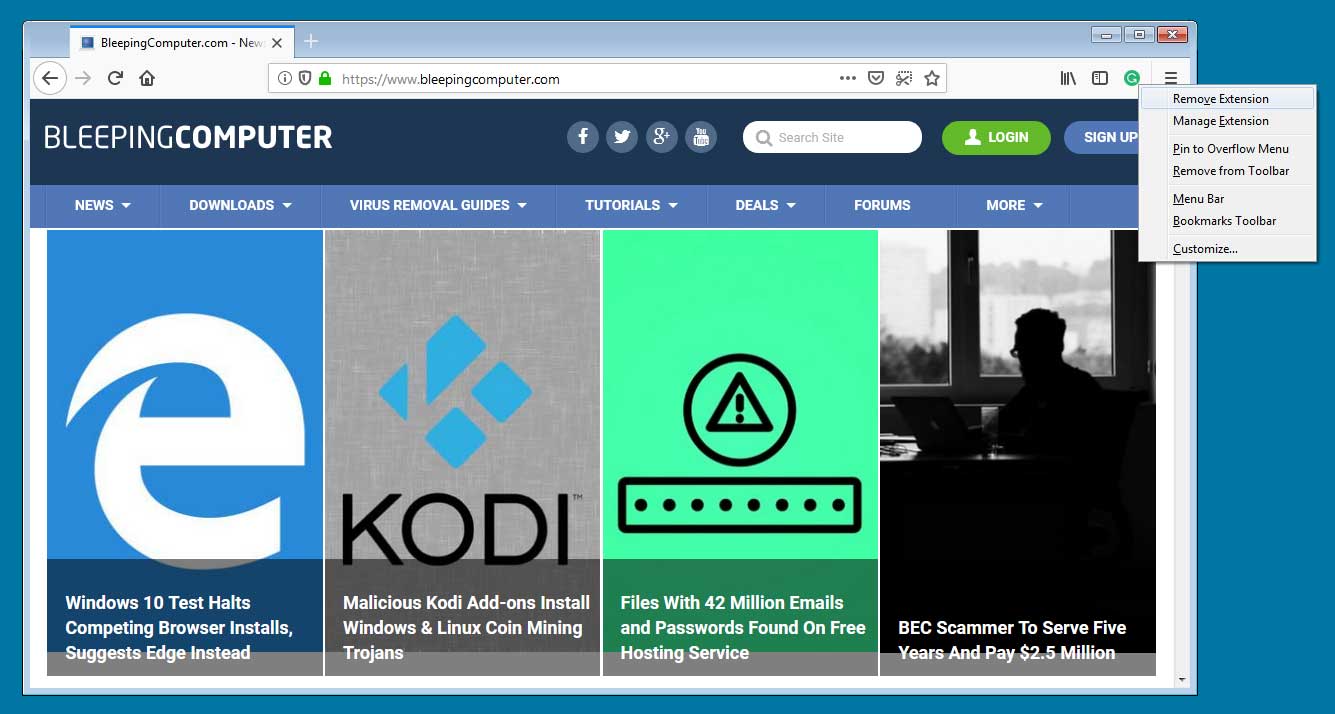 When a user clicks on the Remove Extension option, Firefox will then display a confirmation dialog asking you to confirm if you wish to remove the extension.

To test this feature, users can download the Firefox Nightly Build, which can be used alongside other browsers or even other versions of Firefox.
Report Abuse form coming soon as well
When you remove an extension using Chrome, the confirmation dialog contains a "Report Abuse" checkbox as shown below. When you check that box and then remove the extension, Chrome will open a page that allows you to report problems you had with the extension.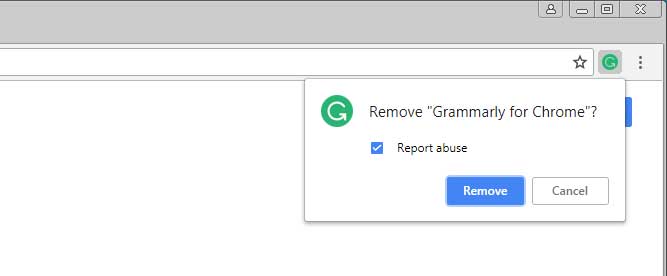 According to a bugzilla post, Mozilla is also looking to add a Report Abuse option when a user removes an extension. Unfortunately, though, it is not being added at this time and being saved for the future.

When Bleeping Computer contacted Mozilla regarding a time frame for when the Report Abuse option would be added, we were told that they are still working on this feature.
"We're currently working on this feature and are looking forward to getting in touch again when we can share more information," Mozilla told Bleeping Computer via email. "In the meantime, please feel free to follow the project status on Github and visit https://blog.mozilla.org for the latest Mozilla news."
Hopefully, we will see this feature added before Firefox 64 is officially released.
Via: Techdows.com