In its first step to try and restore confidence in its platform after the Cambridge Analytica fiasco, Facebook has unveiled more organized privacy settings and a new data management tool called "Access Your Information".
According to a blog post by Erin Egan, VP and Chief Privacy Officer and Ashlie Beringer, VP and Deputy General Counsel, the Facebook mobile app has been redesigned to make it easier for users to find the privacy settings they need. In the past, settings were distributed over 20 different pages, but are now going to be available from a single location.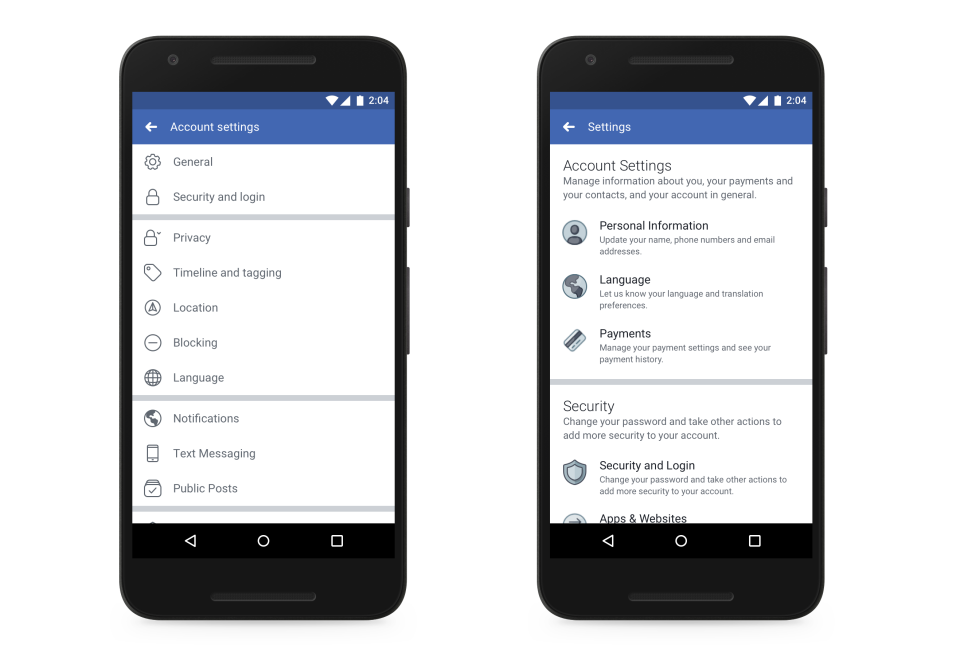 The upcoming mobile app will also have an updated Privacy Shortcuts menu that will contain a more organized layout that allows you to enhance security and control all your information in an easier way. These sections are:
Make your account more secure: You can add more layers of protection to your account, like two-factor authentication. If you turn this on and someone tries to log into your account from a device we don't recognize, you'll be asked to confirm whether it was you.
Control your personal information: You can review what you've shared and delete it if you want to. This includes posts you've shared or reacted to, friend requests you've sent, and things you've searched for on Facebook.
Control the ads you see: You can manage the information we use to show you ads. Ad preferences explains how ads work and the options you have.
Manage who sees your posts and profile information: You own what you share on Facebook, and you can manage things like who sees your posts and the information you choose to include on your profile.
The Access Your Information data management tool
Facebook also announced a new tool called "Access Your Information" that will display all of your data and information that is accessible on Facebook from a single page. From the image below, it appears that they will organize all your data into various categories such a Friends, Posts, Photos and Videos, Likes and Reactions, etc.
From here you will be dig down into a particular category and delete any information that you wish.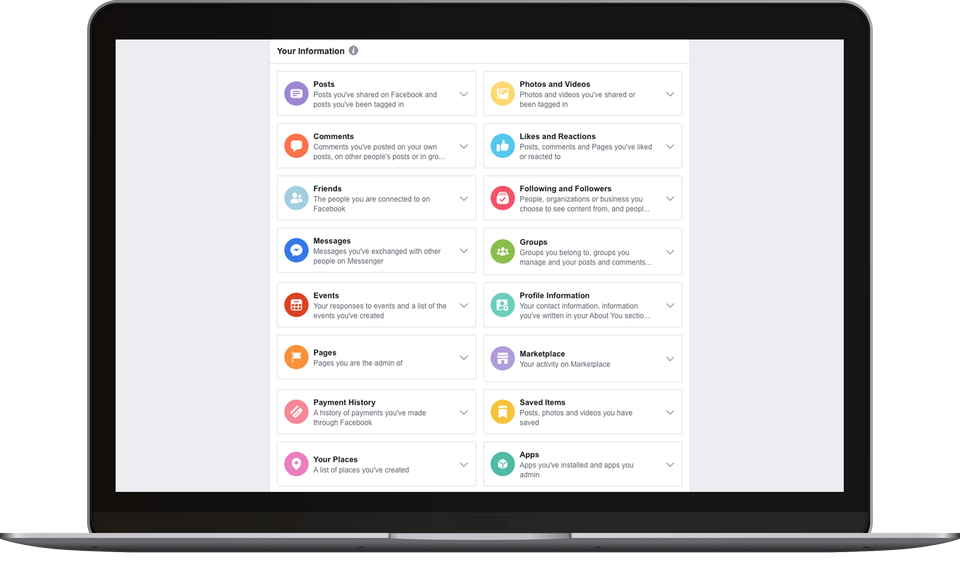 Facebook has told Bleeping Computer that these features will be rolling out in the coming weeks.