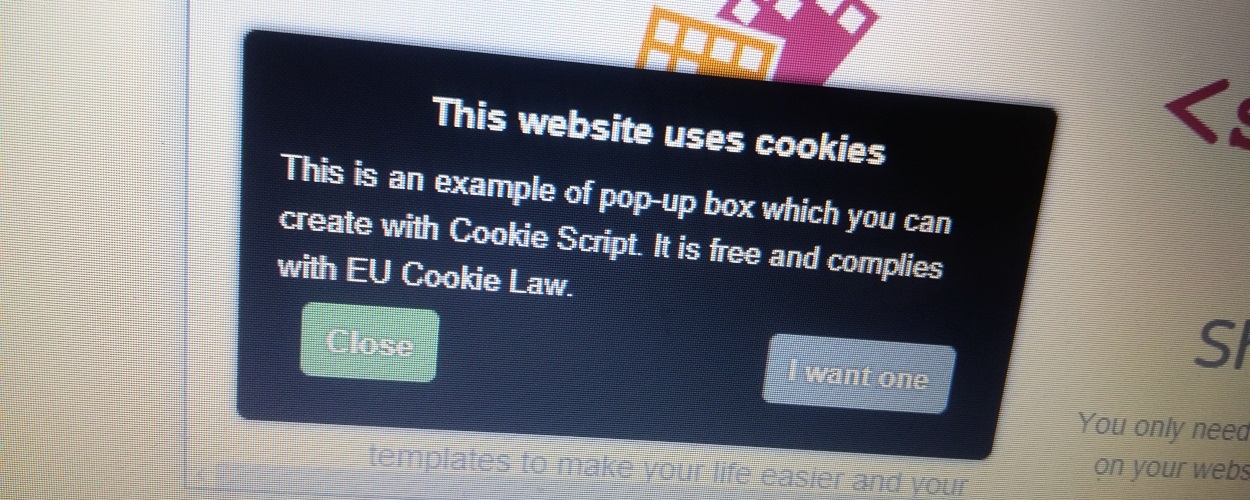 The European Commission is currently debating new legislation that will overhaul some of the EU e-privacy rules, including the hated cookie consent popups that have ruined the web experience for many users.
A copy of the upcoming Privacy and Electronic Communications Regulation leaked early in December, but only yesterday has the European Commission acknowledged its legitimacy.
According to this upcoming legislation, now under public debate, the EU plans to overhaul how web entities should display cookie consent warnings on their websites.
No more popups for trivial cookies
First and foremost, EU officials make a clear distinction between cookies used for configuration purposes and cookies used for tracking users.
The first category includes cookies used to remember shopping history, the last position of your scroll bar, UI color preferences, and similar non-privacy related settings.
The EU doesn't want site owners to pester users for approval for these types of cookies since the warning defeats its purpose and does nothing except oversaturate the user's web experience, leading to situations where he ends up ignoring cookie usage popups that he might not want to approve.
On the other hand, sites that deliver cookies that track and fingerprint users will have to continue to show a warning to all users, as they did for the last yeas.
New legislation updates more EU privacy-related directives
The same legislation also includes other updates, such as language that extends the ePrivacy Directive to apply to instant messaging services, such as WhatsApp, Facebook Messenger, Skype, Gmail, iMessage, or Viber. Previously, this directive only considered emails as confidential online messages.
Additionally, the legislation also extends the definition of spam, which besides emails, it will also include SMS and voice messages. Other updates are detailed here.
"What ePrivacy isn't addressing is the current trends and the near and medium future," said Lukasz Olejnik, a technology expert who specializes in privacy related topics. " For example, ePrivacy proposal is not recognizing that web browsers will soon have much more powerful functionality, such as sensors or even possibility of pairing with user's physical devices (for example via Bluetooth)."
" Comparing to the leaked document, the proposed ePrivacy regulation does not offer any visionary change. It is not trying to look ahead," the expert added.
Article was updated shortly after publication to correct Mr. Olejnik's quotes.