A new version of the CryptXXX/UltraCrypter ransomware was released today that switched from using the .crypz extension to a random one consisting of 5 hexadecimal characters. For example, one computer's encrypted files may use the extension .AC0D4, while another victim's files would use the .DA3D1 extension.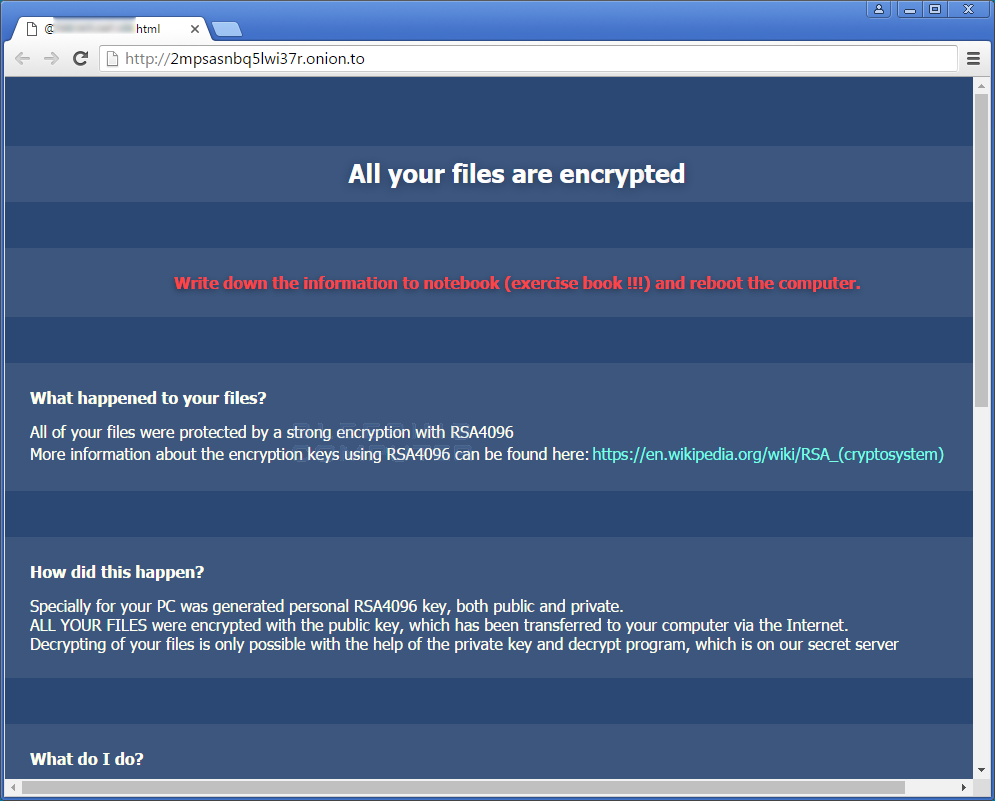 The ransom note names are currently set to @[victim_id].txt, .html, and .bmp. So a user with a victim ID of 14AC2EF20B23, would have ransom notes named 14AC2EF20B23.html, 14AC2EF20B23.bmp, and 14AC2EF20B23.txt.
For those who need help with this ransomware, you can use this very active support topic: CryptXXX Support & Help Topic.