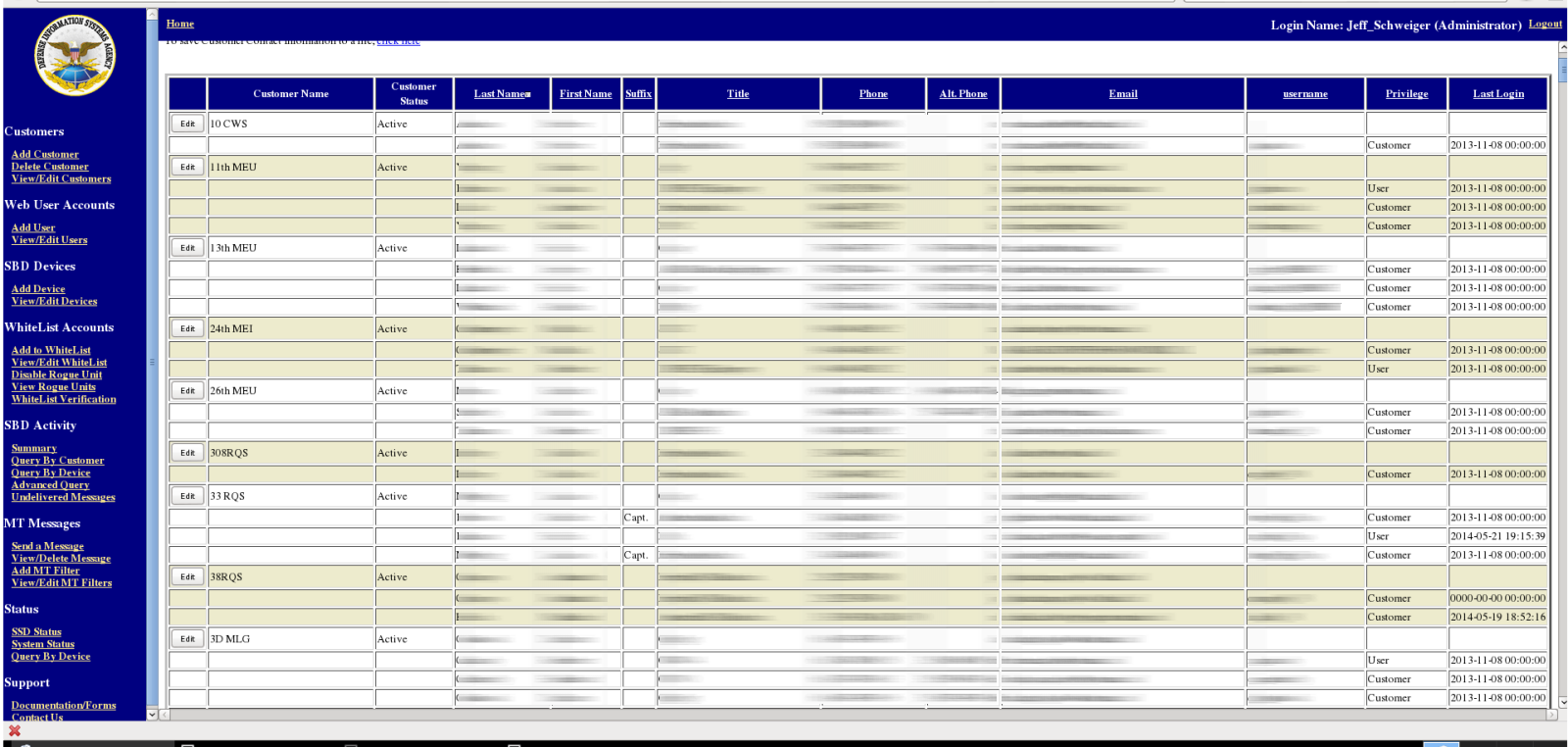 A British man named Sean Caffrey, 25, of Sutton Coldfield in the West Midlands, pleaded guilty this week to charges of hacking the US Military satellite phone and messaging system.
The hack took place back on June 15, 2014, when Caffrey broke into the DoD's Enhanced Mobile Satellite Services (EMSS) satellite phone network and stole the details of 800 people and 34,400 devices.
Stolen data included names, titles, email addresses and phone numbers for DoD personnel, and IMEI numbers for DOD satellite phones.
Hacker advertised his hack online. Didn't dump any data.
The hacker, going under the acronym of ISIS Freedom Fighters, posted screenshots of the stolen data online, and later published the following nonsensical message on Pastebin, taking a jab at Lizard Squad, a fellow hacking group.
We smite the Lizards, LizardSquad your time is near. Were in your bases, we control your satellites. The missiles shall rein upon thy who claim alliance, watch your heads, ** T-47:59:59 until lift off. We're one, we're many, we lurk in the dark,we're everywhere and anywhere. Live Free Die Hard! DoD, DISA EMSS : Enhanced Mobile Satellite Services is not all, Department of Defense has no Defenses.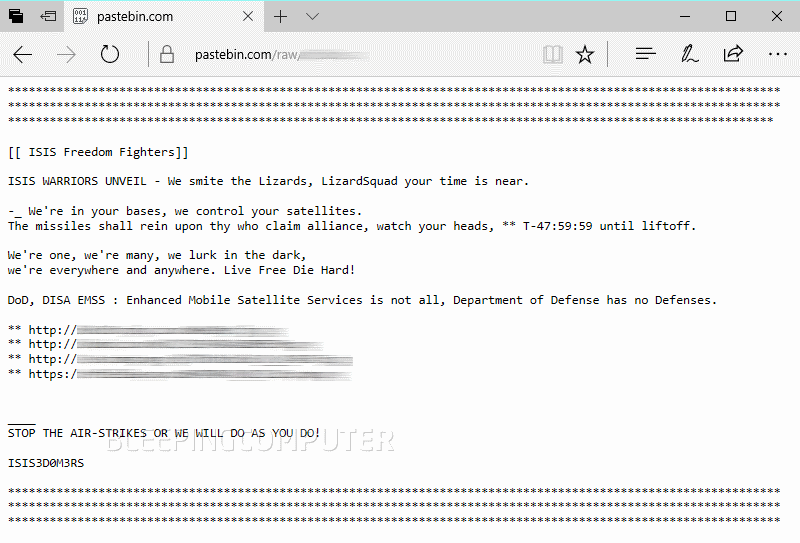 Because of the sensitive nature of the hack, authorities started investigating the incident right away, and less than a year later, in March 2015, Caffrey was arrested at his home in Coldfiled. The arrest was part of a larger crackdown on cybercrime in the UK, and the UK National Crime Agency (NCA) said it made 56 other arrests at the time.
Hacker used his home Internet connection
In a statement released yesterday, the NCA said it had a solid case against Caffrey because they traced back the attack to his house, and found the stolen data on his computer. Furthermore, officers found an online messaging account linked to the hack on Caffrey's computer.
The hack caused damages of $628,000, the DoD said. The NCA did not mention the maximum punishment the hacker faces for his crimes.