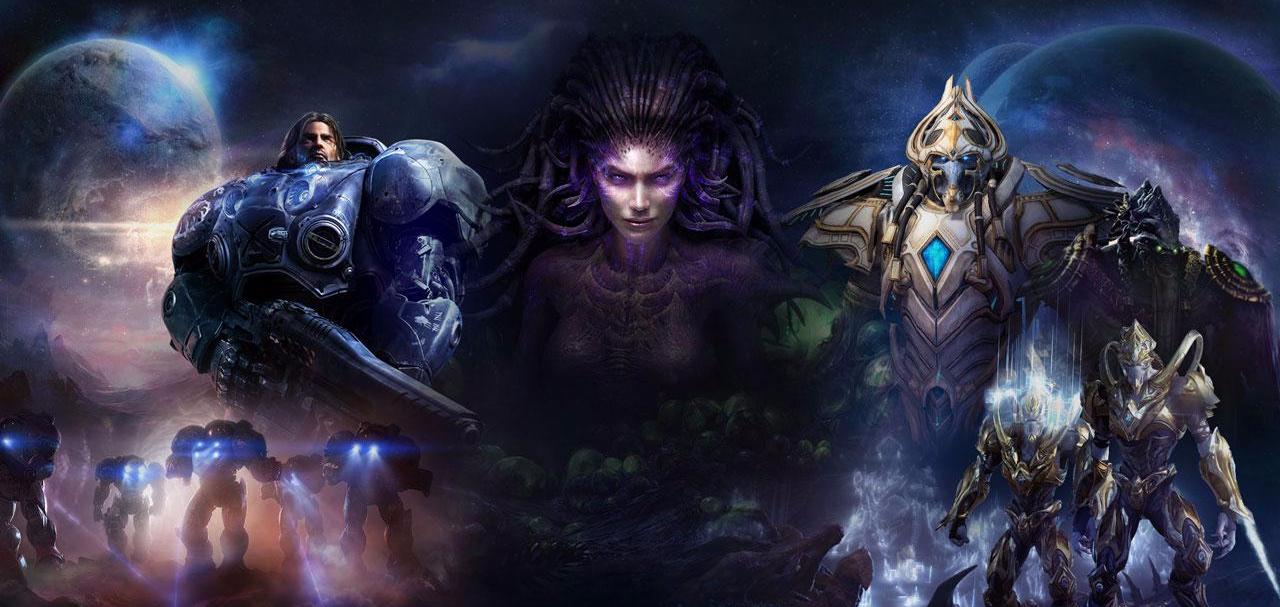 Earlier this month at BlizzCon, Blizzard announced that their immensely popular real-time strategy game StarCraft 2 was going to be free-to-play starting on November 14th. Even though the game is 7 years, it is still a terrific game and well worth trying. So let's take a look at what Blizzard is offering and how to get started smushing some Zergs in StarCraft 2.
The free-to-play version comes with the original Wings of Liberty campaign with the Heart of the Swarm, Legacy of the Void, and Nova Covert Ops campaigns available for $14.99 each. For those who owned StarCraft 2 before October 31st, Blizzard is automatically giving you Heart of the Swarm for free as long as you login to Battle.net between November 8th and December 8th 2017.
You will also have access to the ranked multiplayer leaderboard, but will first need to earn "10 First Wins of the Day" in Unranked or Versus A.I. play. This is being done to prevent bots and other automated scripts from messing up the ladder. If you wish to access the ranked play earlier, you can purchase any campaign or the War Chest and gain immediate access to the ladder.
For Co-op mode, players will have access to all Commanders, but with the limitation of only being able to level them up to level 5. If you want to level a commander higher, you will need to purchase these heroes for $4.99 each. The Raynor, Kerrigan, and Artanis commands will be completely free, so you can level them up as much as you wish. Furthermore, level restrictions in the weekly mutation challenges have been removed.
Last, but not least, to thank those who purchased StarCraft before October 31st, Blizzard is giving them a free Ghost skin and 3 portraits that commemorate them owning the game before it went free. This skin and the portraits are not available as of yet.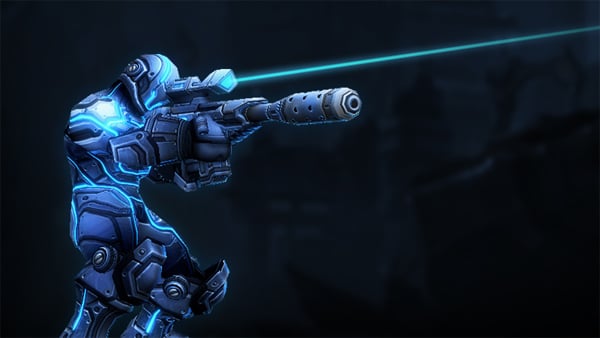 In order to play, you will need to go to the StarCraft II site, create a Battle.net account, and download and install the Battle.net desktop client. Once the Battle.net desktop client, launch it and login. You will then be presented with a list of available games. Simply click on StarCraft II and click on the Install button.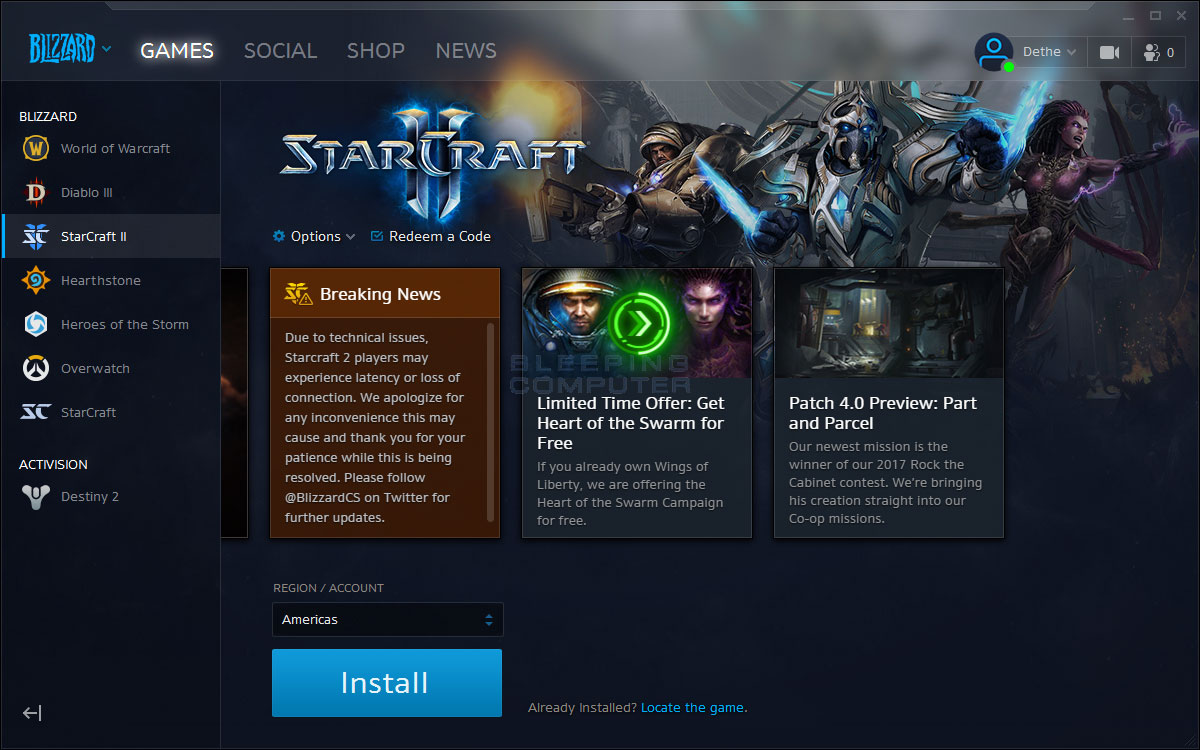 Installation may take some time as the total installation size is about 22GB. Once it is downloaded, you can dive right in and feel free to join the BleepingComputer chat group.