Top Bitcoin trading platform Bitfinex was hit yesterday late night by what its experts categorized as a "severe DDoS attack."
The attack hit around 21:30 UTC and lasted for about an hour before the Bitfinex crew managed to get everything under control.
While the DDoS attack didn't affect the Bitfinex API in the beginning, it was affected later on when Bitfinex turned security protections to the max to mitigate the DDoS attack. All services, the trading platform and the API, are now functional.
The attack took place at about the same time Bitcoin broke through the $1,100 price barrier for the second time this year, getting once more closer to its all-time value of $1,216.73, recorded in November 2013 on the Mt. Gox platform.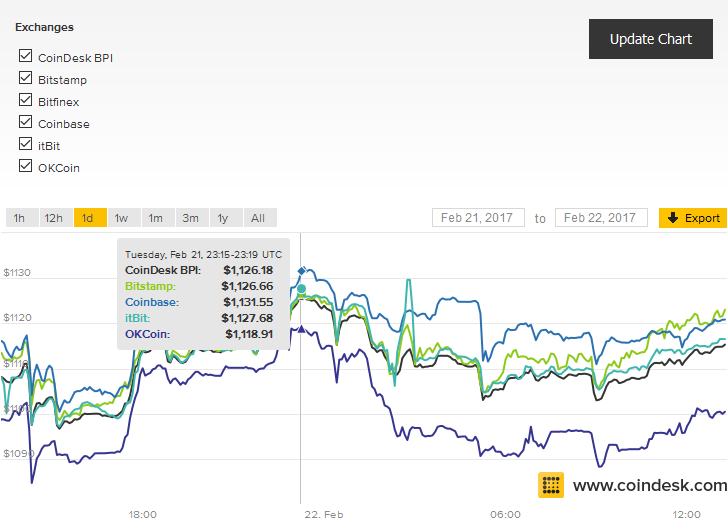 Bitcoin trading platforms often see DDoS attacks when Bitoin price surges. There's an urban myth that some of the smaller platforms hire hackers to launch DDoS attacks on their rivals, to drive traffic to their sites when Bitcoin price spikes and users are trying to play the market.
Hackers have admitted in interviews of getting hired to launch attacks on Bitcoin portals, albeit they didn't reveal, or sometimes knew, who hired them.
Bitfinex, a Hong Kong-based Bitcoin trader, faced its most severe cyber-incident in August 2016, when a hacker stole 119,756 Bitcoin, which is almost $134.4 million in today's price.
The trader shut down operations, rebuilt its platform, and spread the losses across all user wallets. Despite this, Bitfinex remained the top Bitcoin trading platform, mainly driven by its Chinese audience.