A new feature in Windows 10 called Sets is currently being tested in Insider builds of the upcoming Redstone 5 feature update. Sets allows different applications to be combined into one logical workspace using tabs in a single window.
With Sets, when you open a program using the "Start" command in a Command Prompt, supported application will start in a new tab in the Command Prompt window rather than as a new dedicated window for the application.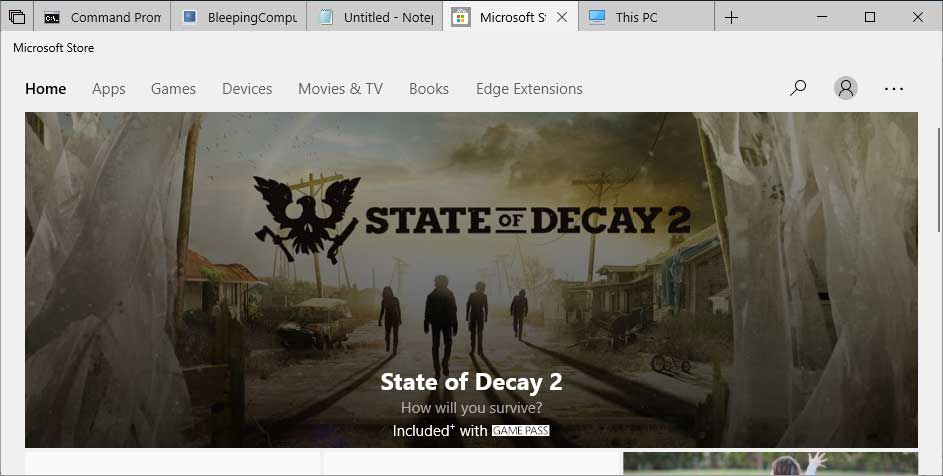 As some people may want an application started with the "Start" command to open in its own dedicated window, Microsoft has added the "/newwindow" argument to the Start command in Windows 10 Insider Preview Build 17677.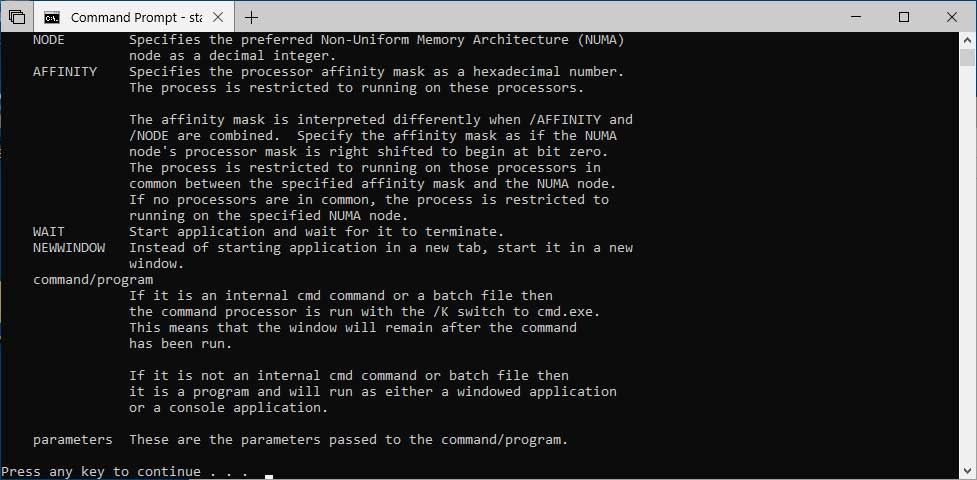 Now if a user wants to start a new application in a dedicated window from the Windows 10 Command Prompt they can use the "/newwindow" argument as shown below:
start /newwindow notepad
The above command will launch Notepad into a new window rather than in a new tab in the Command Prompt window. When testing this command, not all Sets support applications would launch properly with this argument. For example, the "start /newwindow microsoft-edge:" command, which I would have expected to launch Edge into a new window, just produced the "The system cannot execute the specified program." error.