Yesterday Microsoft released Windows 10 Insider Preview Build 17643 to insiders on the Redstone 5 Skip Ahead ring. In this build Microsoft adds Sets+Office 365 integration and Microsoft Edge, Data Sense, and Magnifier improvements.
To see the entire list of new changes in this build, you can read the complete release notes.
Sets Improvements
If you are an Office Insider, you can also test Sets with Office 365! This allows you to add all the various Office applications that are open and related to what you are working on in a single Set.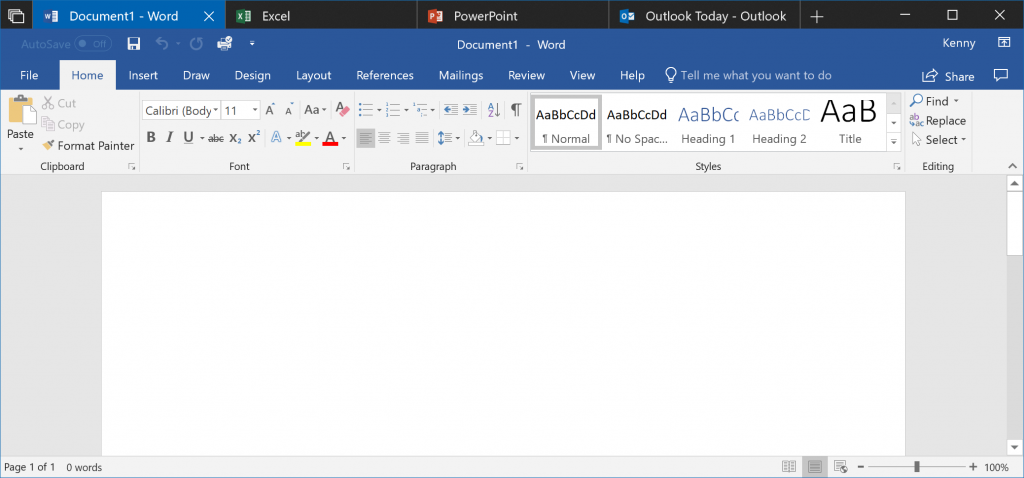 Other improvements include Sets being enabled for most desktop apps that use a default and non-customized title bar. Apps that customize their title bar, will not be compatible with Sets at this time.
Microsoft Edge Improvements
Microsoft's WebDriver is now a feature on demand so that the proper version is installed for your particular device.
Microsoft WebDriver now gets installed to C:\Windows\System32\ and will automatically be on the PATH for the machine once installed. We are now shipping 64-bit Microsoft WebDriver to x64 machines. Note, there is a known issue for x64 machines building in Visual Studio with Selenium, where by default Visual Studio builds 32bit and will only check the C:\Windows\SysWOW64\ folder for PATH variables. To work around this issue, target and build 64bit from Visual Studio. In a future build, we plan to publish both 32bit and 64bit binaries in our FoD for 64bit machines, which should address this issue.
Data Sense Improvements
Windows 10 will now display data usage totals while you are roaming for those who use a cellular card.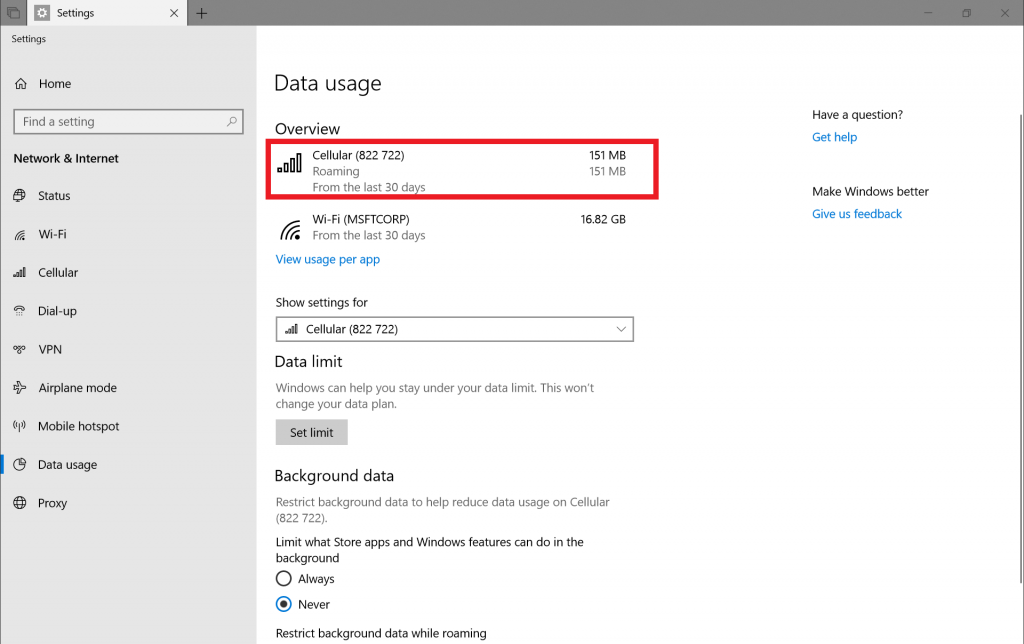 Below are the latest fixes and changes in build 17643:
General changes, improvements, and fixes for PC
We fixed an issue where Reveal would sometimes not appear if you moved your mouse over and off an element repeatedly.
We fixed an issue resulting in a noticeable screen flicker when the screen adjusts after rotating your device.
We fixed an issue where the spellchecking menu would always appear on the primary monitor on PCs with multiple monitors, rather than the monitor with the red squiggled word.
Known issues
If you open Settings and clicking on any links to the Microsoft Store or links in tips, Settings will crash. This includes the links to get themes and fonts from the Microsoft Store, as well as the link to Windows Defender.
On resuming from sleep, the desktop may be momentarily visible before the Lock screen displays as expected.
When Movies & TV user denies access to its videos library (through the "Let Movies & TV access your videos library?" popup window or through Windows privacy settings), Movies & TV crashes when the user navigates to the "Personal" tab.
Tiling and cascading windows, including features like "View Side by Side" in Word, will not work for inactive tabs.
The Office Visual Basic Editor window will currently be tabbed but is not intended to be in the future.
Opening an Office document while the same app has an existing document open may cause an unintended switch to the last active document. This will also happen when closing a sheet in Excel while other sheets remain open.
Local files or non-Microsoft cloud files will not be automatically restored and no error message will be provided to alert the user to that fact.
Sets UX for Office Win32 desktop apps is not final. The experience will be refined over time based on feedback.
The top of some Win32 desktop app windows may appear slightly underneath the tab bar when created maximized. To work around the issue, restore and re-maximize the window.
Closing one tab may sometimes minimize the entire set.
File Explorer ribbon doesn't stay pinned open across restart.
We're aware of an issue that causes Narrator to read extra text when invoking Alt + Tab, and we're working on a fix.
Using arrow and Page Up / Page Down keys doesn't work to scroll webpages in Microsoft Edge. You'll need to use another input method (mouse, touch, or touchpad).