Yesterday Microsoft released Windows 10 Insider Preview Build 17639 to insiders on the Redstone 5 Skip Ahead ring. As Redstone 4, otherwise known as the Spring Creators Update, is being prepped for distribution, we will only see new builds in the Redstone 5 change for the time being.
In this build, Microsoft improved upon the Sets feature, added the ability to see the battery levels of Bluetooth devices, and fixed square root calculations for perfect squares in the Windows Calculator.
Sets Improvements
Build 17639 includes numerous improvements to the Windows Sets feature.
These improvements include:
Drag and drop app tabs within and between Sets windows
Tabs are now bubbled up in Alt + Tab
New and improved Sets settings.
New context menu options for tabs in Sets
Improvements to Previous Tabs
You can now open multiple File Explorer tabs in the same window!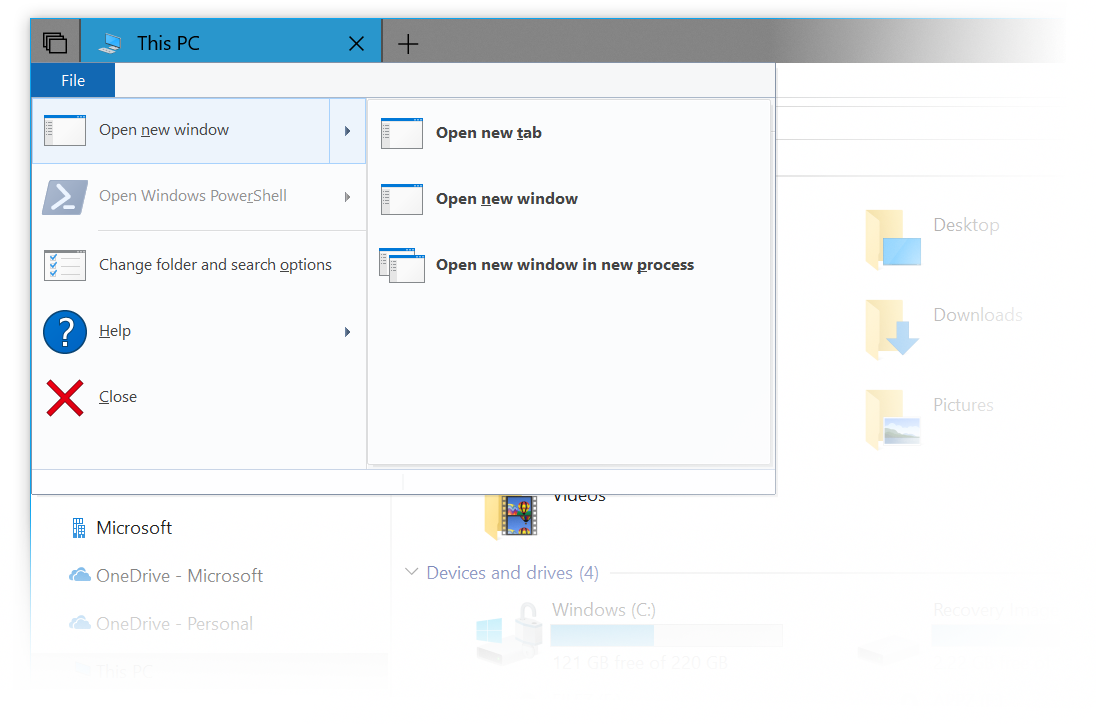 In Microsoft's blog post are also other fixes, improvements, and things they are working on related to Sets.
You can now see battery levels for Bluetooth devices
With this build you can see the battery level of Bluetooth devices that support this feature in the "Bluetooth & other devices Settings" screen.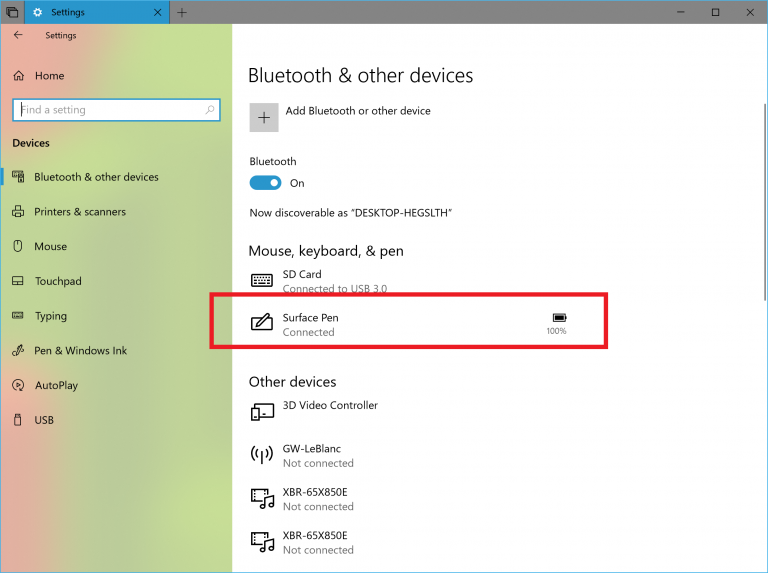 Windows Calculator Improvements
In this release, Microsoft fixed the Windows Calculator so it properly calculates the square root for perfect squares. Before I butcher the match, I will let Microsoft explain what was resolved.
Previously, when you would calculate the square root of 4, the result would be 1.99999999999999999989317180305609 which would be rounded to 2 when displayed, because we calculated enough digits to do the rounding correctly. However, as soon as you subtract 2, you would see the remaining digits.
After this update, the square root calculation now recognizes perfect squares and correctly returns exactly 2 for the square root of 4.
Below are the latest fixes and changes in build 17639:
General changes, improvements, and fixes for PC
We fixed an issue resulting in duplicate entries in Disk Management.
We fixed an issue that could result in certain UWP apps silently terminating when minimized.
We fixed an issue resulting in certain devices with BitLocker enabled unexpectedly booting into BitLocker recovery in recent flights.
We fixed a race condition that could result in the taskbar not autohiding after opening and closing the Start menu while a fullscreen window was visible.
We fixed an issue where typing in Start would switch to a blank Cortana screen if Start was open when the PC went to sleep.
We fixed an issue when using Arabic as your display language where after using the X to close the touch keyboard in a UWP app text field it might stop coming up automatically in that field.
Sometimes having too many choices can be confusing and less is more. That is why this new build has consolidated the places where users can adjust their display brightness by removing the display brightness slider in Control Panel Power Options and the "Display brightness" section under Power Options Advanced Settings. Don't worry! You can still adjust your display brightness via Settings > System > Display settings, the Action Center, and via keyboard hot keys.
Known issues
If you open Settings and clicking on any links to the Microsoft Store or links in tips, Settings will crash. This includes the links to get themes and fonts from the Microsoft Store, as well as the link to Windows Defender.
On resuming from sleep, the desktop may be momentarily visible before the Lock screen displays as expected.
When Movies & TV user denies access to its videos library (through the "Let Movies & TV access your videos library?" popup window or through Windows privacy settings), Movies & TV crashes when the user navigates to the "Personal" tab.