Today Microsoft released Windows 10 Insider Preview Build 17074 for PC to insiders in the fast ring. It is important to note that computer's with AMD processors will have this preview build blocked due to the Spectre & Meltdown security update rollout as explained in this support article.
Below we will go through some of the major additions to Windows 10 in this new release. For the complete list of all the new features and changes, you can read this Microsoft blog post.
Microsoft Edge
In addition to a lot of Reading View updates for EPUB and PDF viewing, they have also added some new features to Edge.
The first change is a redesigned Hub view that provides more space to find what you need in a more efficient manner.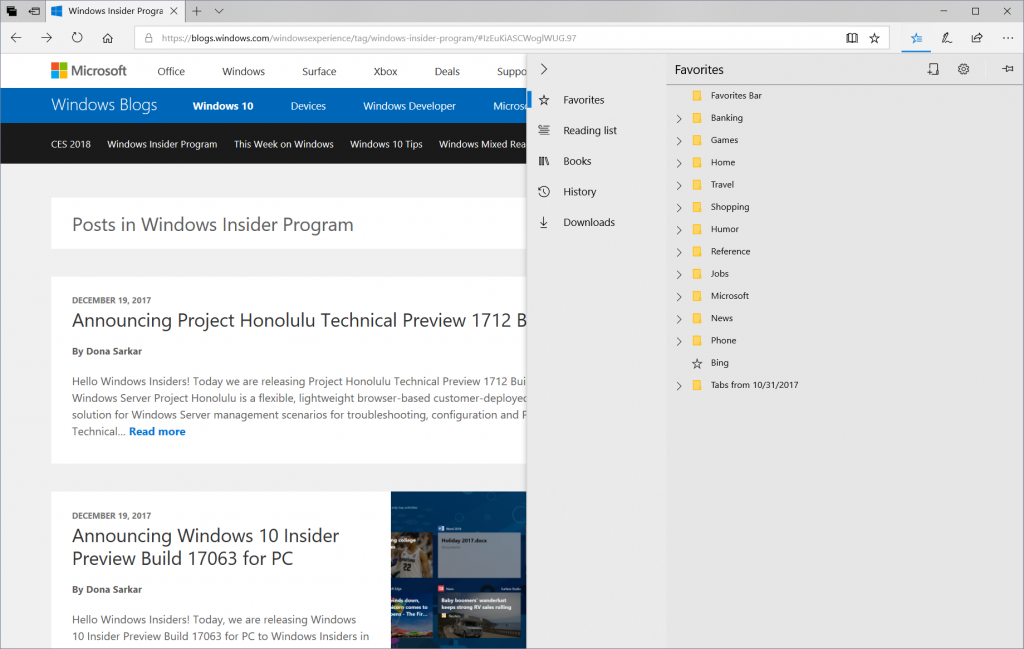 Another new feature is for Edge to be able to save your credit card details in order to autofill it when necessary. Though they state that Edge never saves your CVV information, I am still not comfortable with this features and would not recommend it being used.
Quiet Hours
This build introduces a new feature called Quiet Hours that allows you to schedule time when you do not wish to be disturbed. This feature is also automatically enabled while giving a presentation.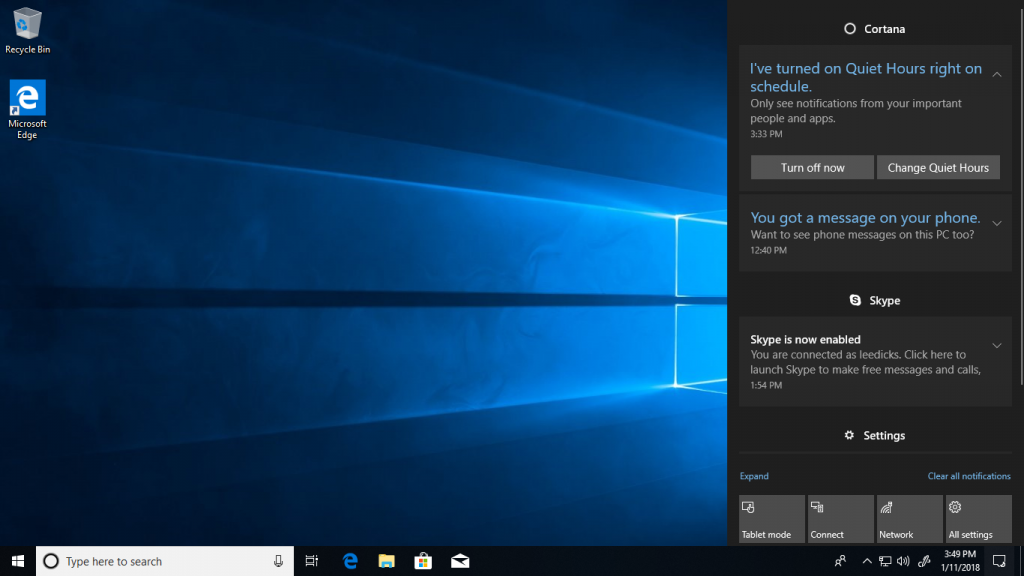 Other new features include redesigned settings, XAML improvements, handwriting recognition updates, near share improvements, and adding links to the Documents and Pictures folders in the Start Menu by default.