Microsoft announced today that they will be adding Windows 7 SP1 and Windows 8.1 support to their Windows Defender ATP cloud-based threat intelligence service. These new endpoint agents will be available this summer and will allow enterprises who continue to use these older Windows versions get a better view of the threats and potentially malicious behavior experienced on them.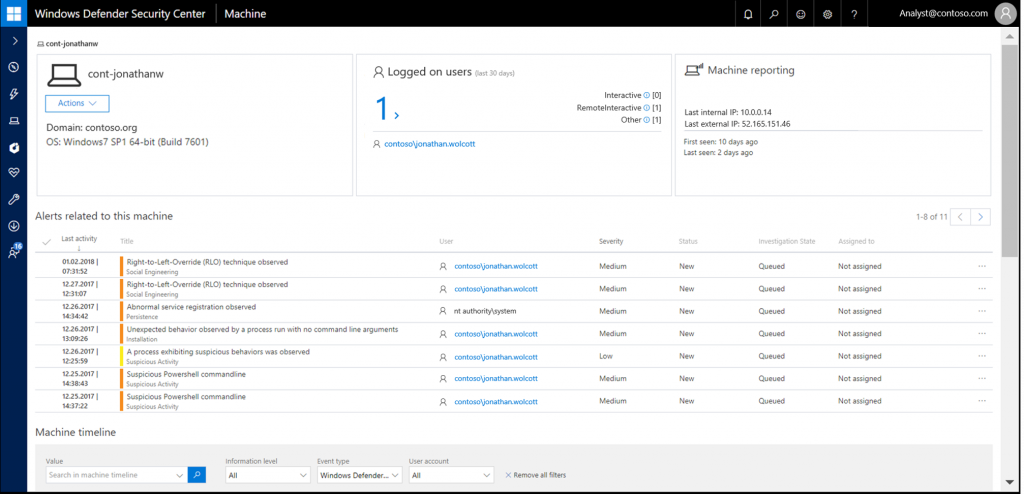 Windows Defender ATP, or Windows Defender Advanced Threat Protection, is a paid for cloud-based Enterprise service that allows administrators to monitor, analyze, and respond to threats seen across a network. It works by configuring Windows workstation endpoints that send behavioral, network, and file access information to the Windows Defender ATP service. The service then uses machine-learning and data compiled from Microsoft overall view across the service to identify threats, alert administrators, and provide suggestions on how to respond.
Originally designed for Windows 10, which integrated Defender ATP as part of the Creators Update, adding down-level support for Windows 7 SP1 and 8.1 brings this service to older systems that are not ready to be upgraded. This will allow administrators to offer better security to Windows 7 workstations that are supported until 2020.
Also included in this announcement is the news that SentinelOne has partnered with Microsoft to support their Endpoint Protect Platform in Windows Defender ATP. This is the fourth partner added, with Bitdefender, Lookout, and Ziften added in November.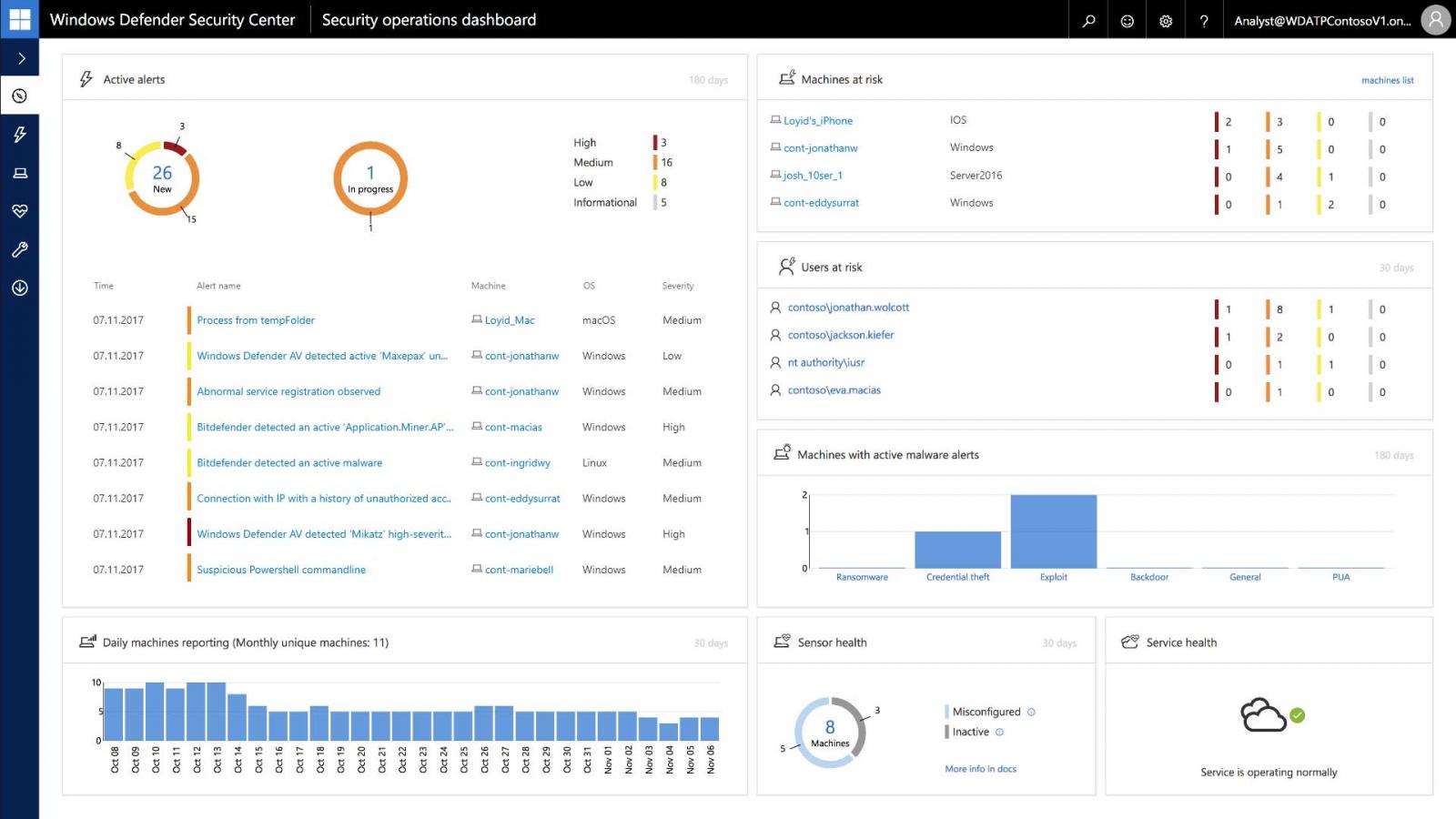 By partnering with third-party security companies, Microsoft is able to provide expanded cross-platform visibility to the Windows Defender ATP service.