With the imminent release of Windows 10 build 1803, also known as the Spring Creators Update, we may be seeing the end of the Disk Cleanup program. In this latest feature update a new Setting has been added called "Free up space now" that performs the same function as Disk Cleanup, but in my opinion, does a better job.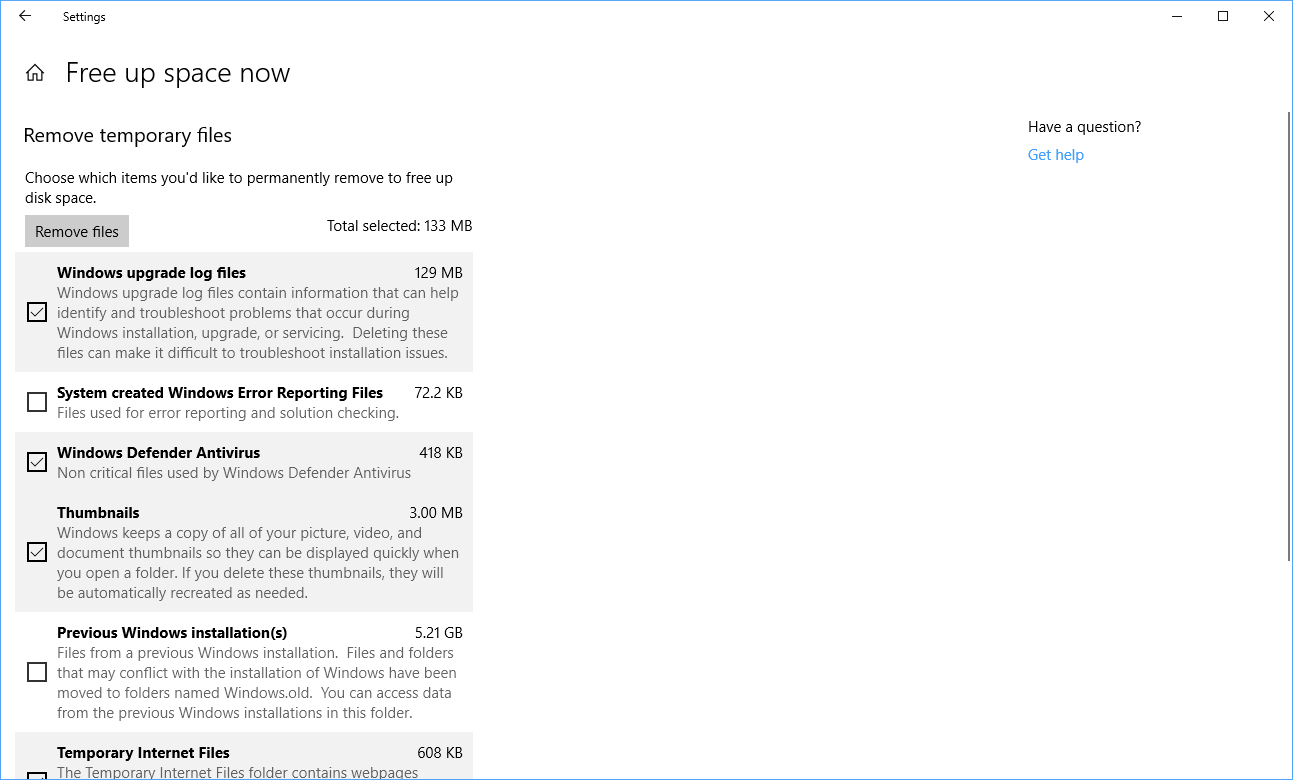 Like Disk Cleanup, Free up space now scans Windows 10 for temporary files that it can delete to free up disk space on the computer. It will then auto select the items that have the least impact when deleted and total the amount of space that would be freed up. As you select more items to remove, the total amount of space that will be removed will increase.
Some of the items that are scanned to free up disk space include "Windows upgrade log files", "System created Windows Error Reporting Files", "Windows Defender Antivirus", "Thumbnails", "Previous Windows installation(s)", "Temporary Internet Files", "Device Driver Files", "Delivery Optimization Files", and "DirectX Shade Cache". These items vary depending on the files detected on the computer.
To access Free up space now, you can find it under the Storage Settings screen as shown below. To access this page, simply type "Storage" in the Start Menu search field and select the Storage result that appears. The Free up space now option will appear under the Storage sense section.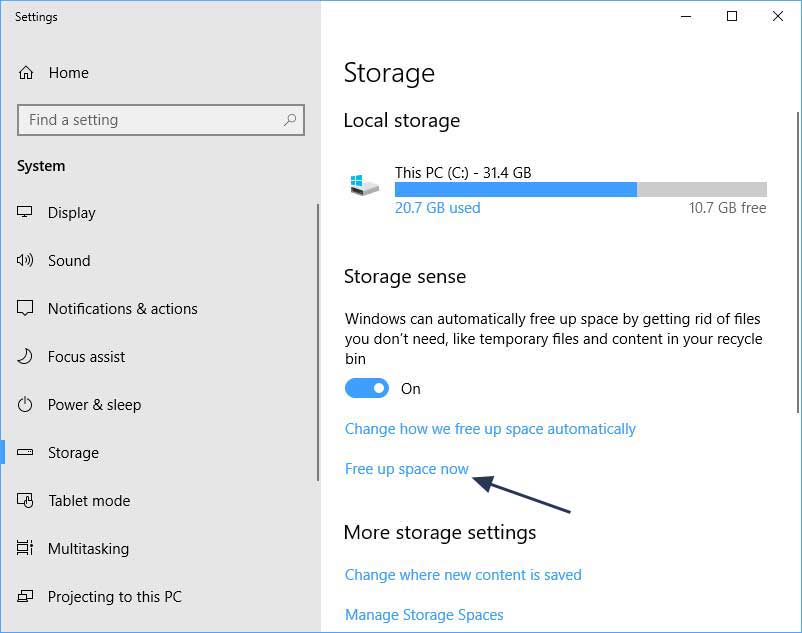 Why I prefer Free up space now
While Disk Cleanup is still available in Windows 10 build 1803, I prefer Free up space now for a few reasons. First it does not display items that would not free up disk space. For example, Disk Cleanup will display items even if it shows that it would recover 0 bytes as seen below.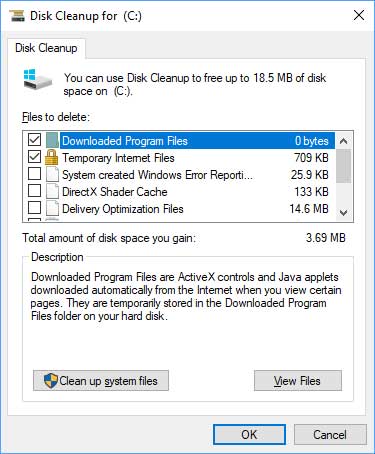 I also find that Free up space now has a better user interface and is easier to use. This is because it shows all available options, including the removal of system files, in its scan. Disk Cleanup, on the other hand, performs a scan of your non-system related files first, and then requires you to click on "Clean up system files" to perform another scan that includes the system files.
Yes, I know you can start Disk Cleanup in Administrator mode to get a system file scan immediately, but most people don't know how to do this and thus require an extra step.
So is this the end of Disk Cleanup? We will have to wait and see, but I do know that I will no longer be recommending it.
What are your thoughts on this new Windows 10 feature?
H/T Reddit