You can always tell when Microsoft is getting close to finishing a major update as they start to release Windows 10 Insider Preview builds that do not contain any new features and are comprised of only bug fixes and minor improvements. Such is the case with today's release of Windows 10 Insider Preview Build 17738.
This build is part of the Redstone 5 branch, which is the next major feature update due out in September or October 2018. While there are no new features or major improvements added to this build, there are two notable bug fixes.
In a previous build, a bug made it not possible to download files larger than 4GB in Microsoft Edge. When attempting to do so, the download would just stop. This issue has now been fixed so that users can download files larger than 4GB.
Over the past few builds, there have been reports of performance issues when launching or using the Start menu. According to the release notes for build 17738, this issue has now been resolved.
Some other issues that were fixed include:
Copying text from a web site to a URP apps didn't work for certain sites.
The windows for Task Manager may take a while to display.
Tar and curl were not working on x86 devices.
To install the latest preview build, click on Start, search for Windows Update, and then click on Check for Updates. When the settings screen opens, you should see the "Windows 10 Insider Preview 17738.1000 (rs5_release)" update available.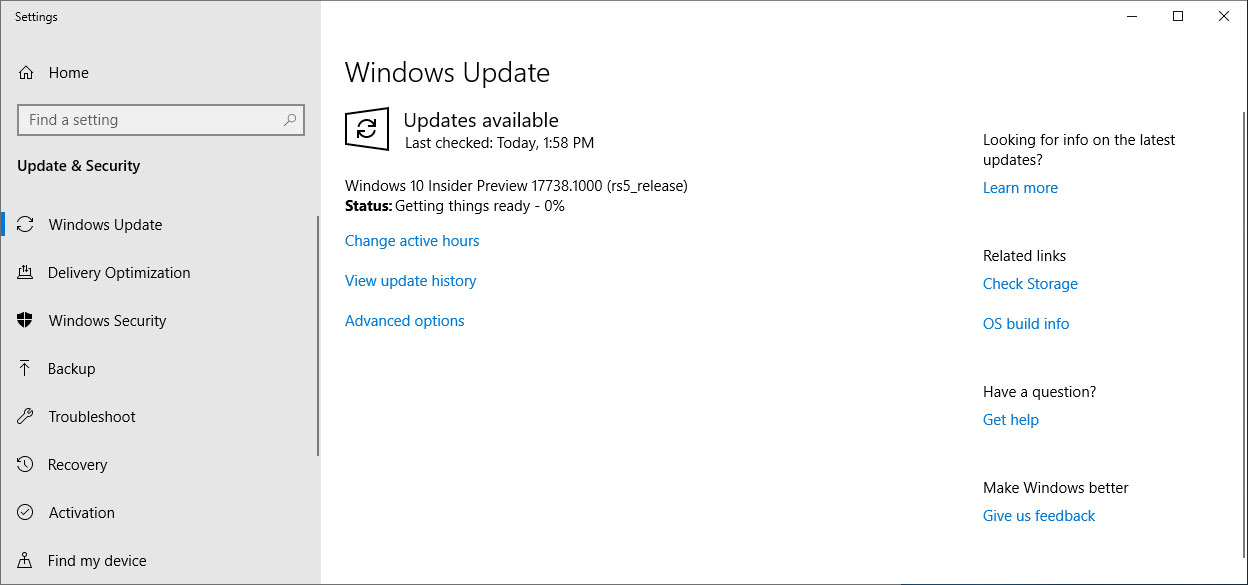 You can see a complete list of changes, improvements, fixes, and known issues here.