When we first reported on the Windows OpenSSH Client, it was still in beta and had to be manually installed as an optional feature. With the release of the April 2018 Update, the OpenSSH Client is now officially out of beta and is also installed by default in Windows 10. The OpenSSH Server for Windows is also out of beta, but still needs to be manually installed.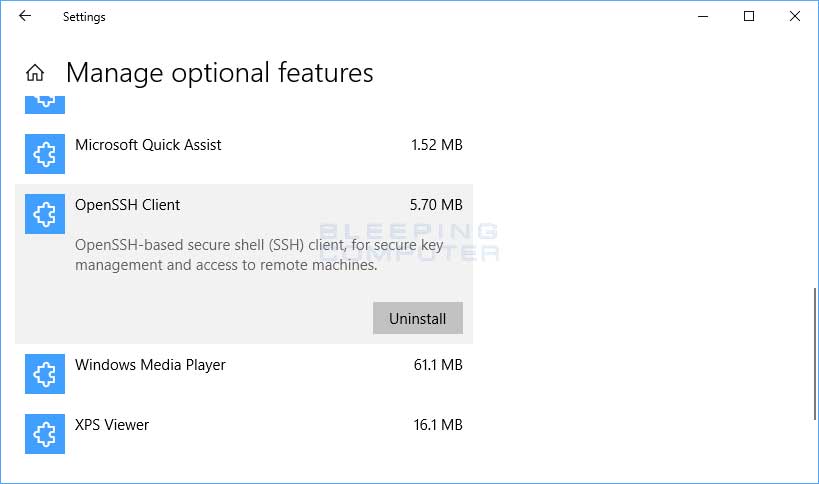 Windows security researcher Oddvar Moe first spotted that the OpenSSH Client for Windows was now being installed by default and posted about it on Twitter.
For the most part, the release version works the same as the beta version. With this release, though, the OpenSSH for Windows Client has been upgraded to version 7.6p1.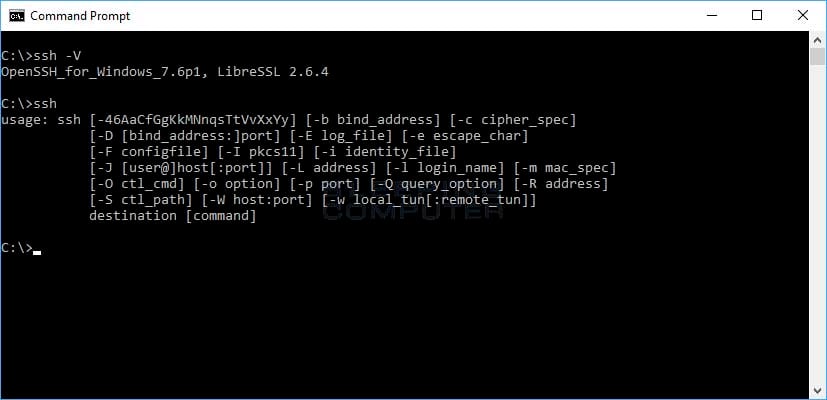 Like the previous version, the executables are stored in C:\Windows\System32\OpenSSH and also include scp.exe and sftp.exe.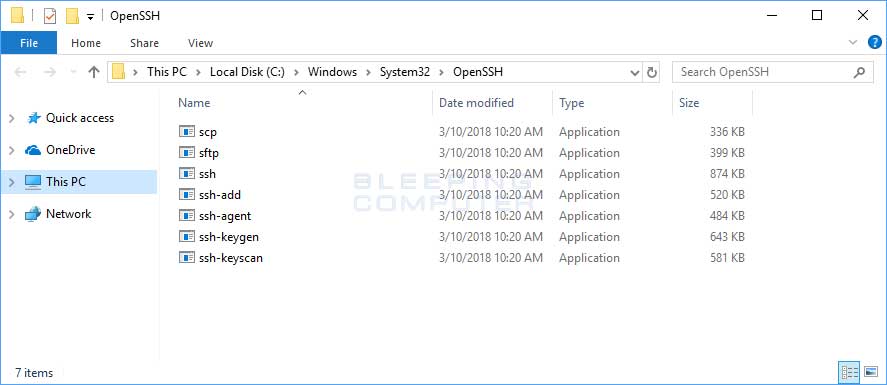 When connecting to remote SSH servers, the SSH client will save the host's keys into the %UserProfile%\.ssh\known_hosts files.
For detailed instructions on how to use the OpenSSH for Windows Client, you can read our Here's How to Enable the Built-In Windows 10 OpenSSH Client article.