Microsoft is rolling out Windows 10 Build 17758 for Insiders in the Fast Ring. Windows 10 Build 17758 doesn't come with any major changes as the focus is now entirely on refining performance ahead of the public launch of the Windows 10 October 2018 Update next month.
Improvements to Storage Sense
This build comes with improvements for Storage Sense. According to the changelog, the Storage Sense is getting a new feature that would automatically free up disk space by making older and unused local files available online-only. Microsoft is using OneDrive to keep your files safe and represented as placeholders on your Windows 10 devices.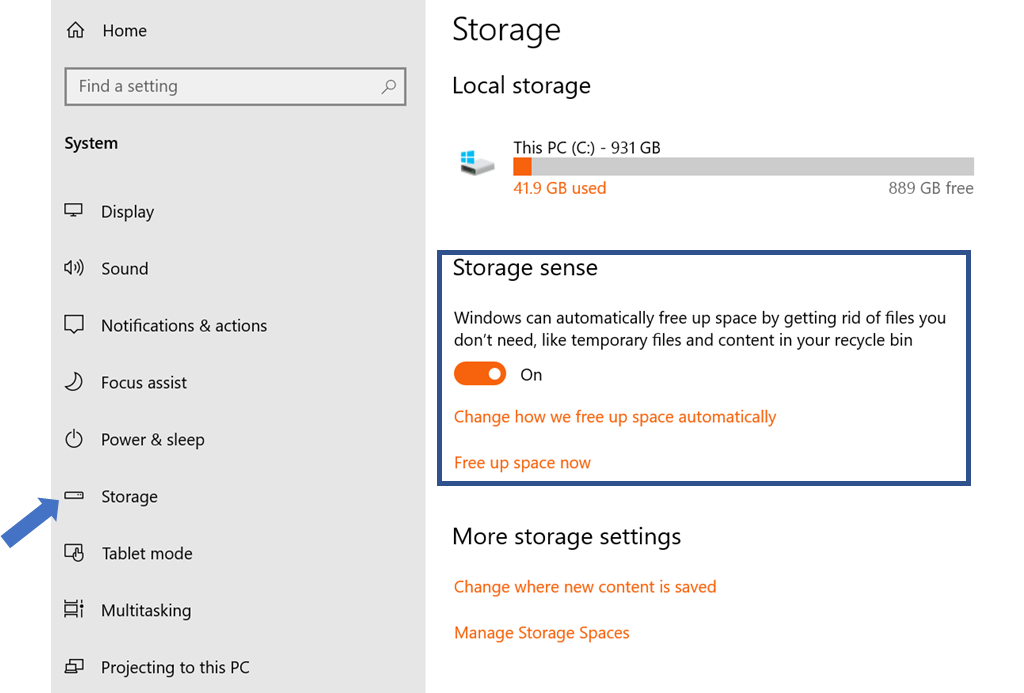 "We call this process "dehydration". Your online-only files will still be visible on your device. When connected to the internet, you'll be able to use online-only files just like any other file," writes Microsoft's Aniket Naravanekar in a blog post. You can open Settings -> System -> Storage and enable the dehydration feature.
There are several other general improvements, refinements, and as well as known issues that you can check below:
General changes, improvements, and fixes for PC
The build watermark at the lower right-hand corner of the desktop is no longer present in this build. This does not mean this is the final build as we are not done yet. We're just now beginning the phase of checking in final code to prepare for the final release.
We fixed an issue resulting in the back button in Settings and other apps becoming white text on a white background if you hovered over it.
We fixed an issue resulting in Narrator not reading selected word choices when typing using an IME (for example, in Japanese).
We fixed an issue resulting in certain apps crashing when you tried to save a file from the app.
We fixed an issue resulting in explorer.exe crashing recently when clicking on the "Import photos and videos" option from an autoplay notification.
We fixed an issue resulting in nearby sharing not working for local accounts where the account name contained certain Chinese, Japanese, or Korean characters.
[UPDATED] We fixed several bugs causing text clipping issues when you use "Make text bigger" setting in Ease of Access.
This build comes with only one known issue, which is expected to be fixed before public release of October 2018 Update.
Known issues
Narrator sometimes does not read in the Settings app when you navigate using Tab and arrow keys. Try switching to Narrator Scan mode temporarily. And when you turn Scan mode off again, Narrator will now read when you navigate using Tab and arrows key. Alternatively, you can restart Narrator to work around this issue.
As always, you can open the Settings app and navigate to Windows Update to download the latest preview build.
Windows 10 October 2018 Update is still in preview but it's projected to be finalized in mid-September and the public rollout would begin in early October. You can learn more about the update and features here.