Windows 10 Preview Build 17741 is now available for Insiders in the Fast Ring and it comes with a Your Phone desktop pin, new build number, and greater memory for the Clipboard history. Overall, though, this build is more about general improvements and fixes as the company is now focusing more on stabilization of the OS.
With Build 17741, the Your Phone app that was launched with the last preview update is now pinned to the desktop by default. If you'll upgrade from any previous build or Windows 10 version, the shortcut to Your Phone app would be available on your desktop for a quicker access to your phone's content.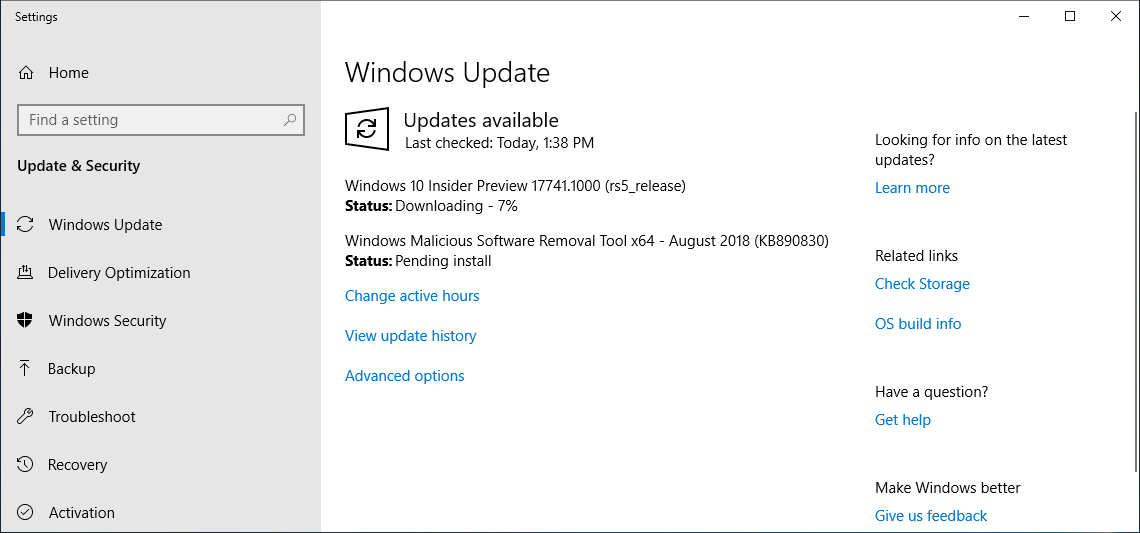 Desktop link for Your Phone App added
As mentioned in the Insider Build 17728, Microsoft was planning on creating a desktop pin to the Your Phone app in future releases of the Insider builds. In todays 17741 release, this desktop pin has now been created in order to provide easier access to the Your Phone app.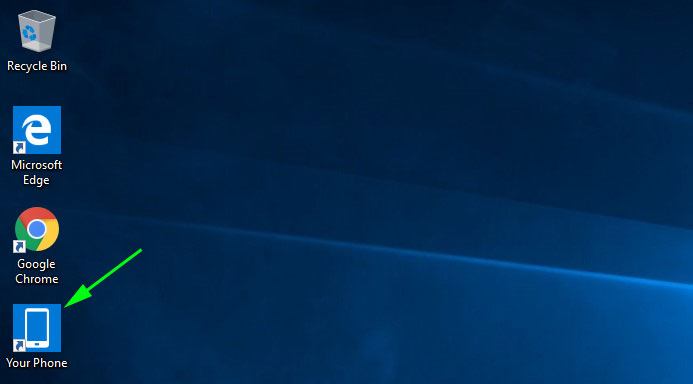 "Coming today for Build 17741, we've added a new entry point to Your Phone app. Notice a desktop pin? It'll take you directly to Your Phone app – for quicker access to your phone's content," Microsoft's Dona Sarkar and Brandon LeBlanc. "Or go through the all apps list in Start Menu, or Windows key and search for Your Phone app. You pick how you get there, just get there."
Redstone 5 is now officially Windows 10 version 1809
Another change is that in Build 17741, the new OS feature update is now officially labeled as Windows 10 version 1809. The first two digits represent the year and the last two digits represent the month when RTM build was compiled. In this case, the four digits refer to September 2018, which further indicates that this update will be released either in September or early October.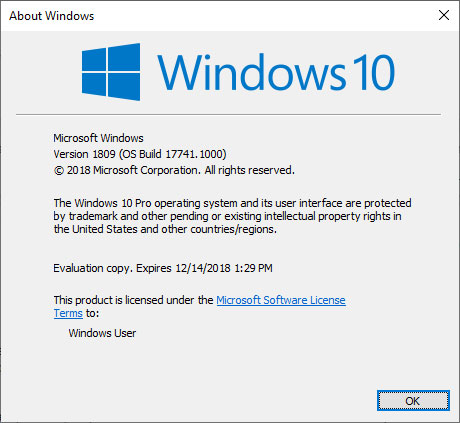 Clipboard history memory increased to 4MB
In this build, Microsoft also increase the clipboard history, which can be opened with Win+V, from 1MB to 4MB of memory. This was done to accommodate the large sizes of full screen images on high-DPI devices.
4MB may still be too low for those who deal with high resolution screenshots a lot as they could quickly consume the 4MB of allocated memory.
The full release notes for this build can be found here and also listed below.
General changes, improvements, and fixes for PC
We've updated the Emoji Panel to now support search and tooltips for the Emoji 11 emoji that were added recently. These keywords will also populate text predictions when typing with the touch keyboard.
We fixed an issue where the taskbar flyouts (network, volume, etc) no longer had an acrylic background in recent builds.
We fixed an issue affecting certain apps where after quitting the app from its systray icon, the next time the app launched it would only display its systray icon (and not the corresponding open app window).
We fixed an issue in recent builds resulting in Spotlight taking an unusually long time to switch pictures after selecting "Not a fan" from under "Like what you see?"
We're updating the image size limit for clipboard history (WIN + V) from 1MB to 4MB to accommodate the potential size of full screen screenshots taken on a high-DPI devices.
We fixed an issue where if you opened Cortana and then clicked the Notebook icon before starting your search, then window would end up truncated.
We fixed an issue where if Action Center was already open, Narrator wouldn't announce incoming notifications.
We fixed an issue resulting in autoplay notifications not appearing recently until you pressed WIN.
We fixed an issue where if you received a toast, manually dismissed it, and immediately received another toast, you would hear the second toast ding but not appear.
We fixed an issue where if Settings was open to "Bluetooth & Other Devices" and then minimized to the taskbar, when you tried to resume the app Settings would crash.
We fixed an issue from recent builds where the first time you manually selected the date in Date & Time Settings, it would revert to Jan 1st.
We fixed an issue resulting in the Min/Max buttons in the Microsoft Store app frame overlapping the app content if it was open when switching from tablet mode into desktop mode.
We fixed an issue from recent builds resulting in share target windows (aka the app you select when prompted from the Share UI) not closing when you pressed Alt+F4 or the X.
We fixed an issue resulting in IMEs not being able to type East Asian characters into forms in Microsoft Edge.
We've made some adjustments to improve the amount of CPU that cdpusersvc uses.
Known issues
Your PC will bugcheck (GSOD) when deleting a local folder that is synced to OneDrive.
When you use the Ease of Access Make Text bigger setting, you might see text clipping issues, or find that text is not increasing in size everywhere.
Narrator sometimes does not read in the Settings app when you navigate using Tab and arrow keys. Try switching to Narrator Scan mode temporarily. And when you turn Scan mode off again, Narrator will now read when you navigate using Tab and arrows key. Alternatively, you can restart Narrator to work around this issue.
After setting up a Windows Mixed Reality headset for the first time on this build with motion controllers, the controllers may need to be re-paired a second time before appearing in the headset.