The next major update of the Windows 10 operating system — codenamed the Fall Creators Update (FCU) — will receive new privacy controls, including popup dialogs that warn users about features an app is about to use.
The new prompts will appear every time an app needs access to a computer hardware or software services, such as the microphone, camera, calendar info, location data, messaging, email, and others.
A popup dialog, like the one below, will appear and ask the user if he wants to grant the app access to one or more specific features.

Currently, Windows 10 users can select to which app they grant these permissions only by going to the Settings ⤍ Privacy section.
With the Fall Creators Update, apps can ask for this permission whenever they need it, instead of having users go to the Privacy section.
Microsoft says these permission prompts will only be available after users update to the FCU, and only apps hosted and installed via the Windows App Store will have the capabilities to trigger them.
Microsoft adds Privacy Statement to OS update screen
In addition, Microsoft also announced that when users update to the FCU, they will be asked once more to review their OS privacy features, similarly to how they've been asked when they updated to the Creators Update, this past April.
This time around, Microsoft will also show the company's Privacy Statement, so users know what all the features mean, and so that the OS maker covers all its legal obligations when it comes to privacy laws across the globe.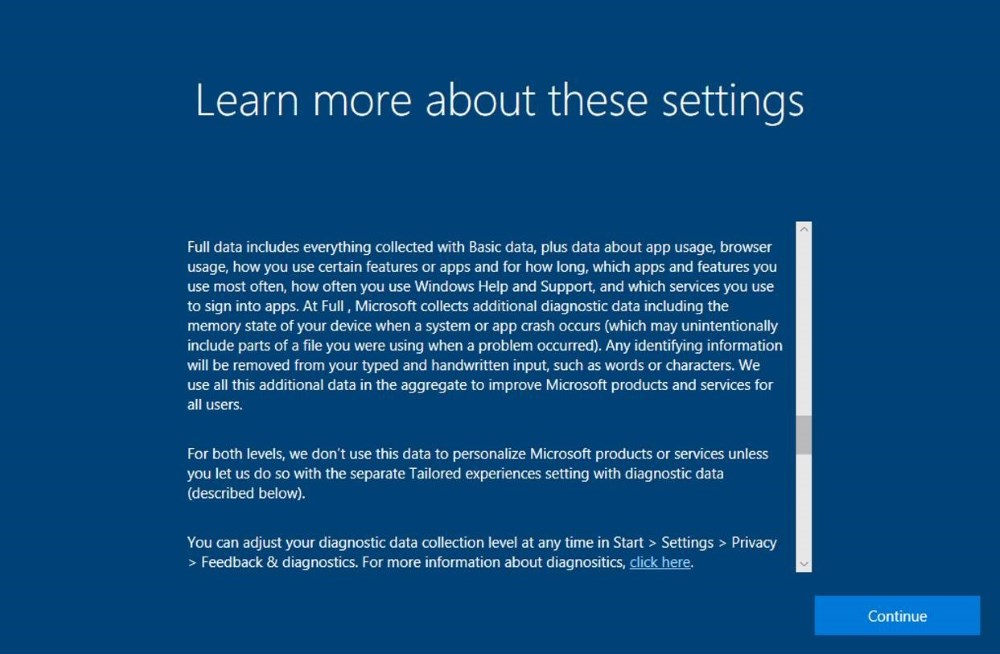 Last but not least, Microsoft also announced a new option for enterprise customers that allows them to limit the data collected via the Windows Analytics service to a bare minimum.
Microsoft is scheduled to release the Windows 10 Fall Creators Update next month, on October 17, 2017.