Artificial intelligence has begun to play a very important role in new features that are coming out in operating systems and applications that we use every day. These AI routines help us perform functions that range from spotting new malware outbreaks or detecting individual people in photographs.
Rarely, though, do we as users get any insight into how well these AI programs are working at a particular task. This has changed, as starting in Windows Insider Build 17704 Microsoft introduced a new feature called "Typing insights" that allows us to see how well the artificial intelligence behind various on screen keyboard features performs while in Tablet mode.
Typing insights can be accessed by going into Settings > Devices > Typing and selecting the Typing insights link. This will bring up a screen that shows you statistics on how well the on screen keyboard artificial intelligence is helping you type.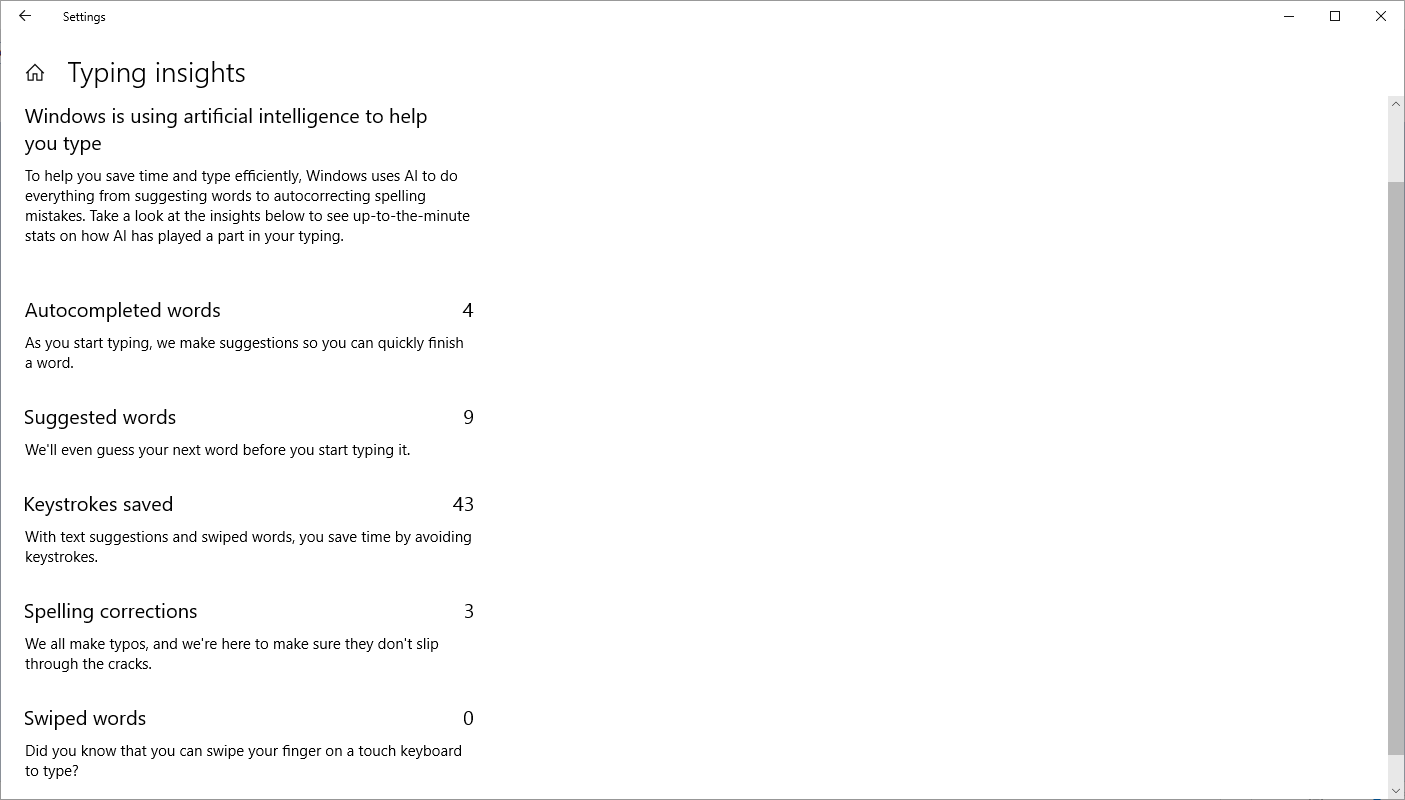 The statistics that are displayed are for Autocompleted words, Suggested words, Keystrokes saved, Spelling corrections, and Swiped words. As you use the on screen keyboard in Tablet Mode and the AI behind it makes suggestions, autocompletes words, or fixes spelling errors, these statistics will increment.
This allows you to easily see how well this AI engine is working.
Overall, while this will not change the way you use Windows, it does provide very interesting information about how the AI engine performs behind the scenes. Hopefully we will see more of this type of "insight" with other AI or machine learning languages used not only in Windows, but in other operating systems and applications as well.