Support for end-to-end encrypted chats has landed in the stable versions of Skype for Windows, macOS, Linux, Android, and iOS.
The feature was previously announced in January this year. Back then, Microsoft and Open Whisper Systems (makers of the Signal app) announced a partnership to bring the Signal open-source end-to-end encryption protocol to Skype.
The feature was named Skype Private Conversations and was only available for users of Skype Insider preview builds.
The feature went live for all users in updates for all Skype apps deployed last week, according to MsPowerUser, which first spotted the feature.
For example, on Android, the feature was added to Skype v8.15.0.306, released on August 2. On Windows, users who updated to Skype v8.28.0.41 or later can now start private conversations.
All they have to do is press the "+ Chat" button atop their contacts sidebar and select the "New Private Conversation" option that appears there.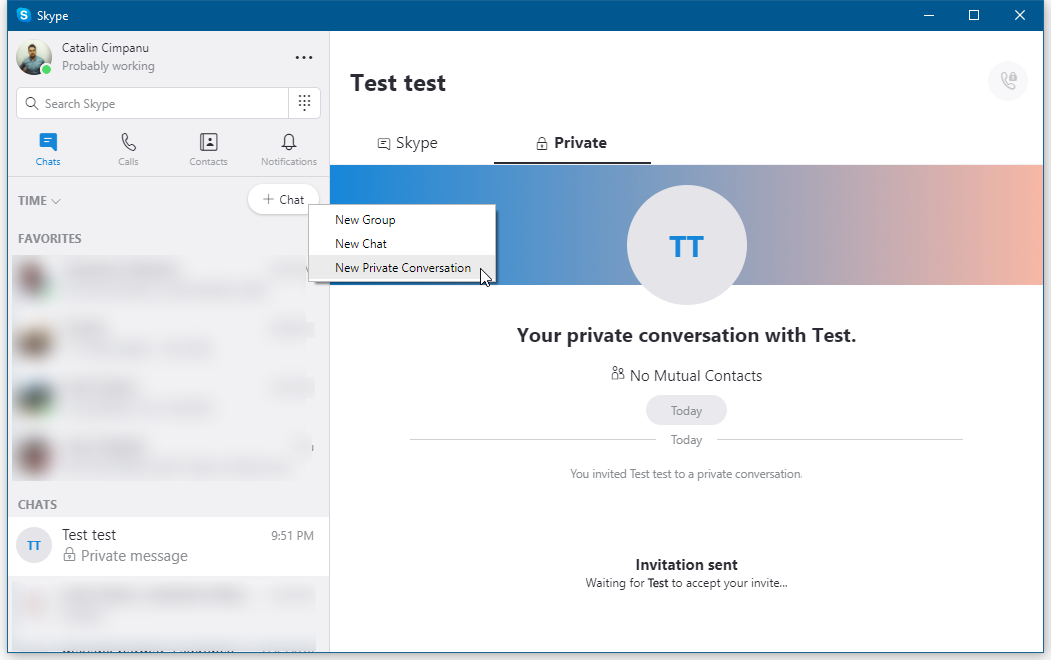 Skype will set up keys to encrypt the current conversation and invite the other person to join. If the other person is using a compatible Skype version that also supports Private Conversations, the two users will be able to establish an encrypted communications channel.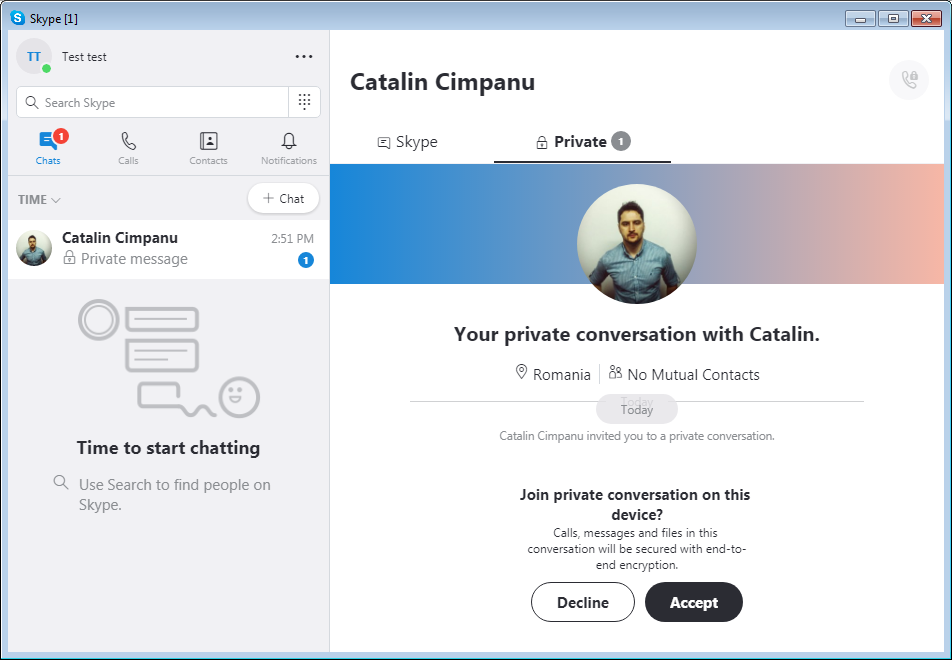 The conversations are end-to-end encrypted, meaning messages are encrypted while in transit and on the two devices engaged in the conversation.
For example, this reporter wasn't able to access a test Private Conversation he had on his desktop client from his mobile Skype version. New Private Conversations need to be started from each device.