If you normally use the Disk Cleanup tool in Windows 10 to remove temporary and unnecessary files, after installing the Windows 10 October 2018 Update you need to be more careful. This is because Microsoft has quietly added the "Downloads" folder as an additional location that files can be removed.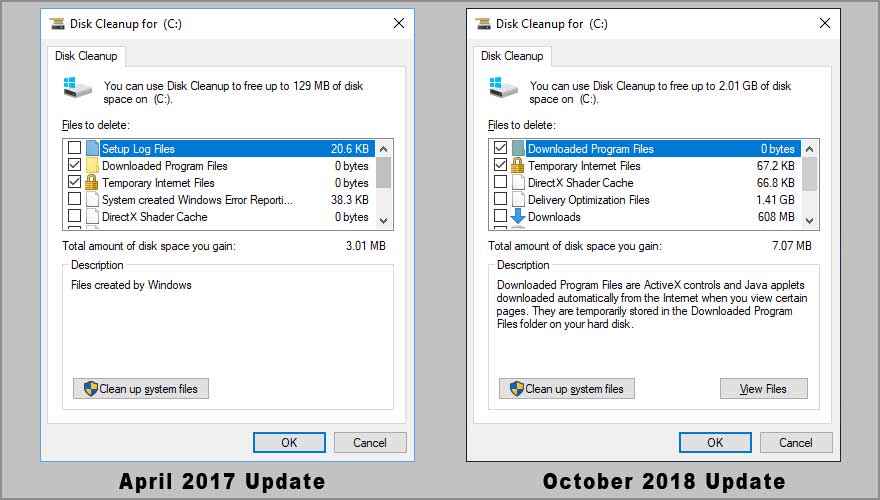 Many people routinely use Disk Cleanup to free up space by deleting older and unnecessary files. Over the years, users have gotten accustomed to just starting Disk Cleanup, checking all the default options, and then clicking the OK button to start the cleanup process.
After updating to the October 2018 update, users are now performing the same process and not realizing they are also selecting the new "Downloads" option as well. This causes all of the files that have been stored over the years to be deleted from the Downloads folder and users are not too happy about this.
It's important to understand that the "Downloads" option is unchecked by default and it's a helpful feature to those that use downloads folder for temporary files. On the other hand, if you use it as a place to store needed files, make sure the option is unchecked or you will lose the content stored in the folder.
Disk Cleanup being deprecated in Windows 10
Microsoft recently confirmed that it plans to deprecate the Disk Cleanup tool in Windows 10. The Disk Cleanup is still available in Windows 10 October 2018 Update as the user base of this tool is apparently huge but it is only a matter of time before the tool is removed from a future release of Windows 10.
"The Disk Cleanup experience ("cleanmgr.exe") is being deprecated. We're retaining the Disk Cleanup tool for compatibility reasons," stated a Microsoft blog post. "There's no need to worry since Storage Sense's functionality is a superset of what the legacy Disk Cleanup provides!"