Even though Windows already has quite a few ways to create screenshots, Windows sleuths discovered a new feature called "Screen Clip" being developed in Windows 10 Redstone 5. Screen Clip allows a Windows 10 user to drag a selection of the screen and create a screenshot from it.
This new feature was first discovered by WalkingCat and then later confirmed to be in Redstone 5 build 17639 by Rafael Rivera at Thurrot.com. Redstone 5 is the next Windows 10 feature update after the soon-to-be released Spring Creators Update.
This feature will come in the form of a Quick Action called "Screen Clip" that when activated will display a screen overlay with 3 choices. These choices are a rectangular selection, a lasso selection, and a full screen selection. Using these selection choices, you can select part of the screen and generate a screenshot from it. The full screen selection will just take a screenshot of the entire screen.
You can see an example of the rectangular selection in an animated image created by Rivera below.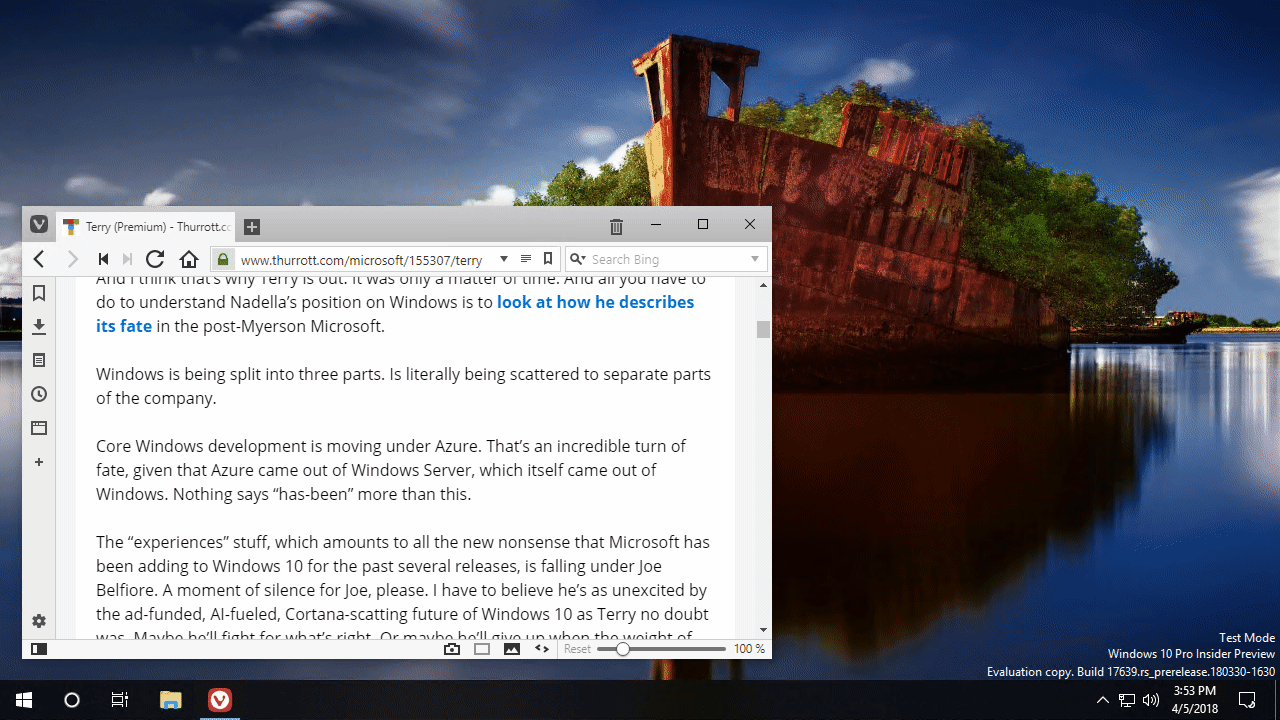 The Registry key associated with this new Quick Action can be found at:
HKEY_LOCAL_MACHINE\SOFTWARE\Microsoft\Windows\CurrentVersion\ActionCenter\Quick Actions\All\QuickActions_Launcher_ScreenClipping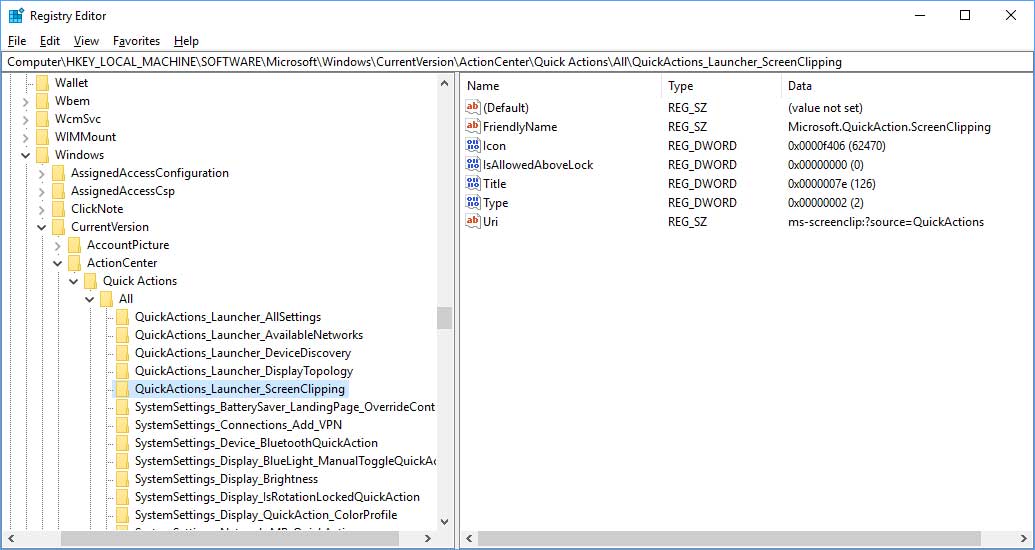 I think this could be a really interesting feature, especially if they added further selection types. Some examples that I thought would be useful are the ability to select a particular Window or to generate an animated GIF or video from a selection.
What do you think? Is this something you would find useful or just a redundant feature?