Reports are coming in that users are running into many issues after installing the Windows 10 October 2018 update. The biggest problem is that people have found that huge amounts of their documents and other files were deleted after the update was installed.
With the amount of issues that users are currently seeing, it may be wise to defer the installation of this update until Microsoft has had more time to resolve the bugs that users are seeing. Information on how to do this will be explained at the end of the article.
Update 10/7/18: Microsoft has decided to pull the October 2018 Update due to the reports of files being deleted. They have also stated that they have the tools to recover files removed by this update.
Files deleted after installing October 2018 Update
By far the biggest issue that users are reporting is that after they installed the Windows 10 October 2018 Update they found that they are missing a lot of files. This issue has been reported by numerous users on both Twitter and the Microsoft forums.
In the Microsoft forums users are reporting that after the update their files are missing, with one user reporting that about 220GB of files is gone

One of the thoughts is that this may be an issue related to synchronizing personal folders with OneDrive or an issue where Storage Sense incorrectly moved files when trying to free up space.
For now, if you decide to upgrade to Windows 10 October 2018 Update it is strongly suggested that you have a backup of all of your files, that you disable OneDrive synchronization so that all your files are stored locally, and that you disable Storage Sense. Once you perform the upgrade, you can then confirm if your files are all there and enable OneDrive and Storage Sense again.
Games not working after installing Update
Other users reported on the Microsoft forums that they are no longer able to run various games after installing the October 2018 update. For example, two users reported that games that were working fine prior to the update will now crash or never open.

Some of the games that were reported to not work include Battlefield 1, Battlefield 4, Assassins Creed, Hitman, Watch Dog, Rainbow Siege, and more. This could be a incompatible driver, so make sure you are using the latest graphics driver for Windows 10.
Unable to save Word documents
Other users are reporting that they are unable to save Word documents after installing this update. They have no problem opening the documents, but when they try to save them using the "Save" or "Save as" buttons, nothing happens.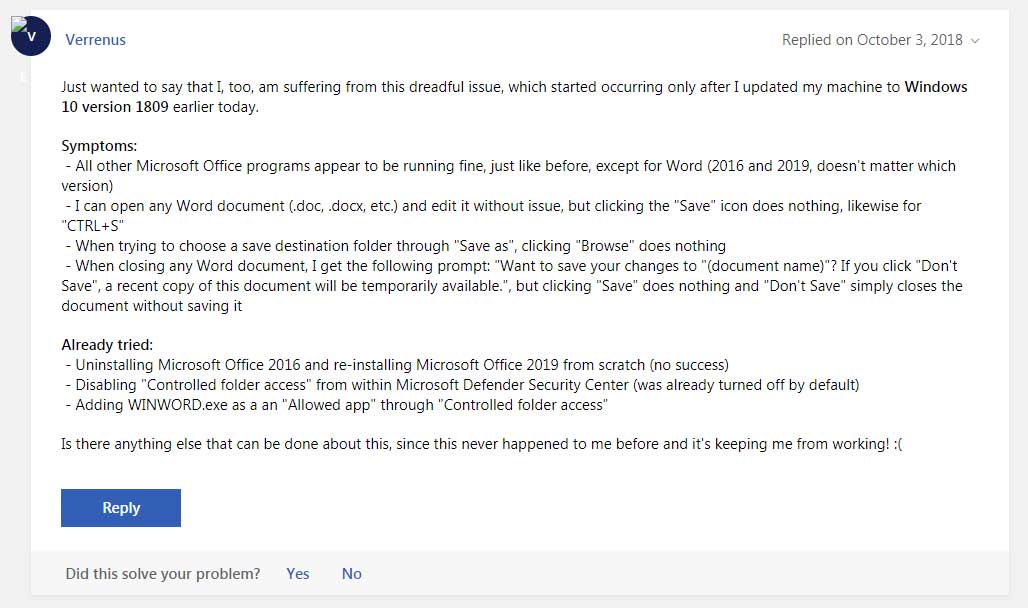 Other users have reported that you can fix this problem by disabling add-ins installed into Word. To do this you can follow these steps described in the Microsoft forum post:
Run word as administrator (Shortcut > Compatibility > 'Run as Administrator)
Start Word and then go to File > Options > Add-ins,
Under manage tab ''Manage: COM Add-ins'' GO
Deselect all add-ins and then type Ok.
Restart Word
Hold off on installing the October 2018 update
I am not a fan of telling people to not install a major update from being installed, but with the amount of bugs being reported in October 2018 Update, it may be a good idea to defer the update until the issues are worked out.
To defer this update, search for Windows Update and then select Advanced Windows Update Settings.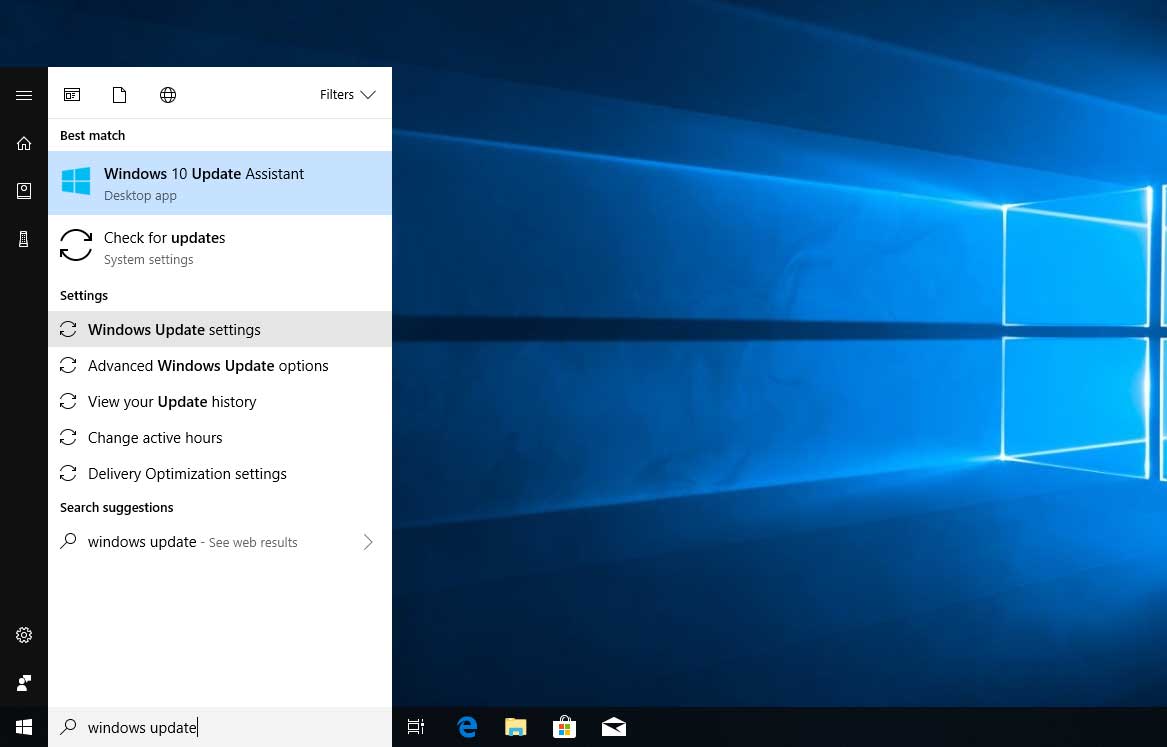 When the Advanced Options screen opens, you should change the setting for "A feature update includes new capabilities and improvements. I can be deferred for this many days:" and set it for 60 days. This should give Microsoft enough time to work out the issues.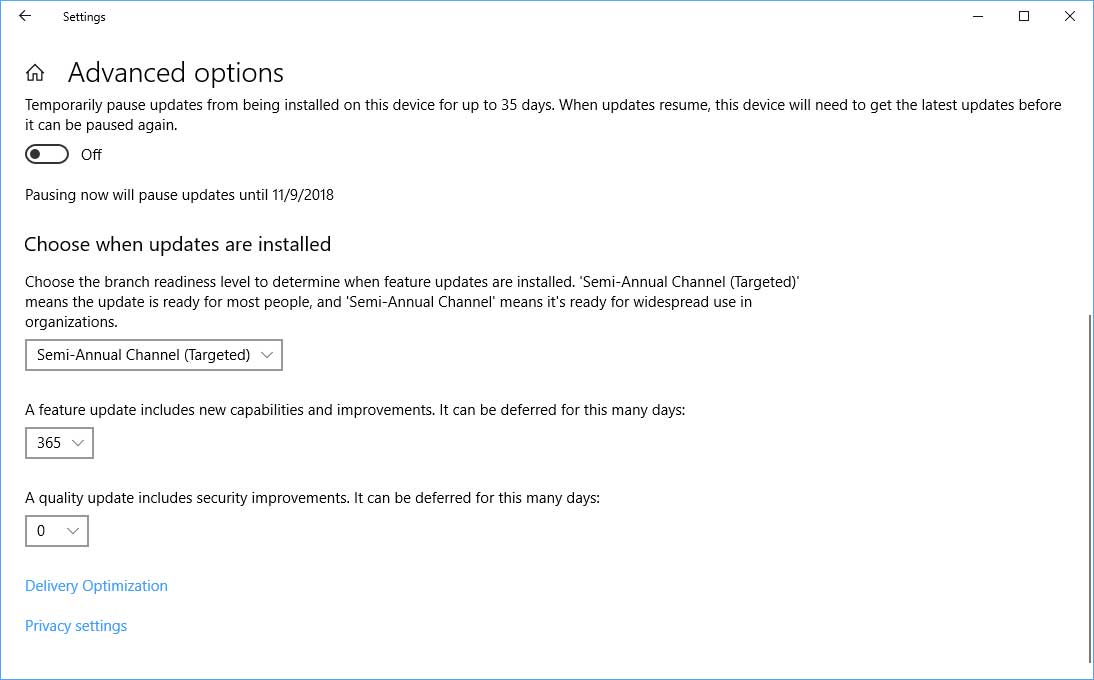 If the bugs are cleared up sooner, you can always set that setting back to 0 days and install the update.