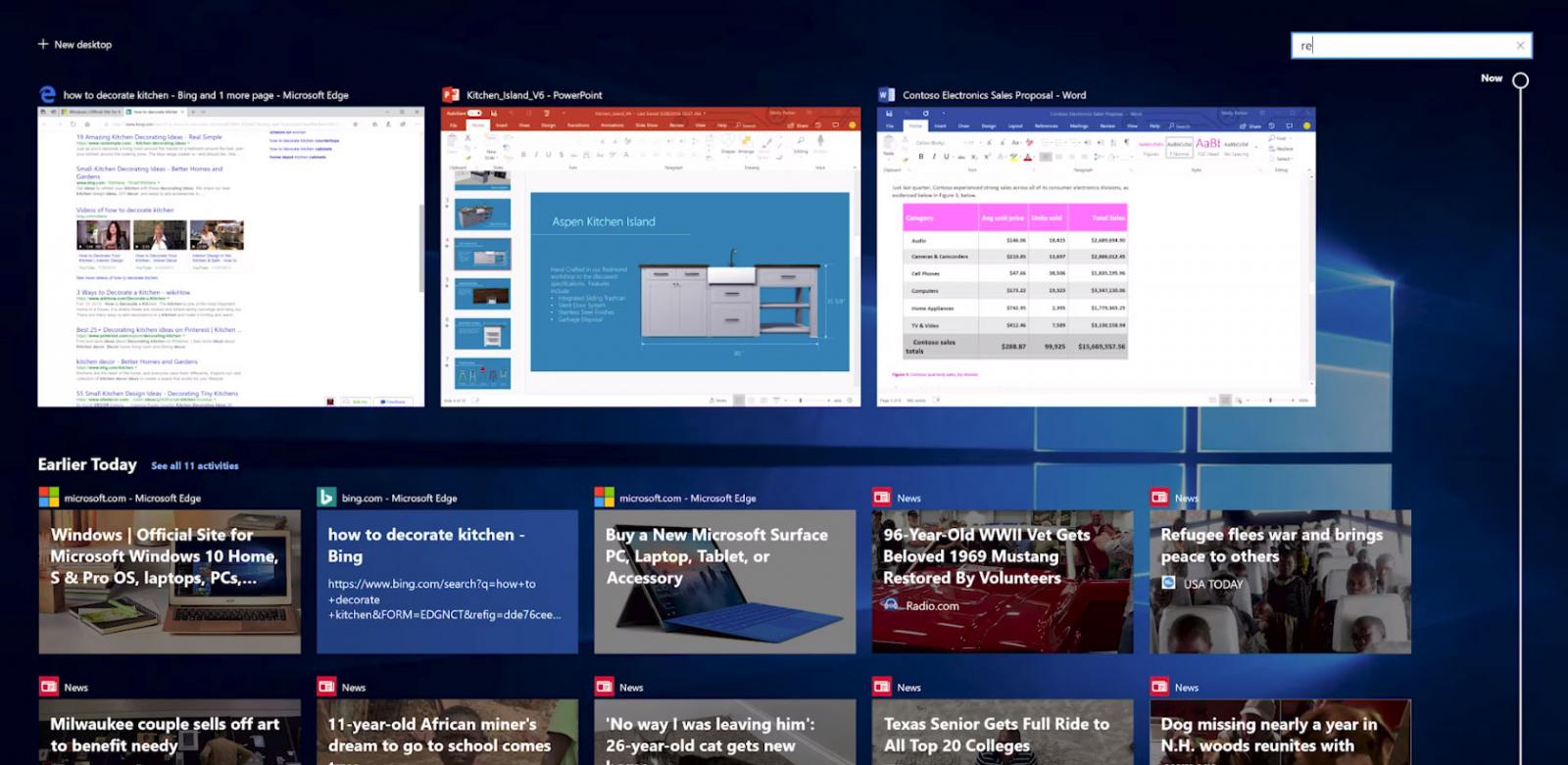 Microsoft announced today that the next Windows 10 feature update will be called "April 2018 Update" and will be released this Monday. With this update Microsoft is focusing on helping people making the most of their time by introducing new features that make it easier and faster to finish tasks.
According to Yusuf Mehdi, Microsoft's Corporate Vice President, Windows and Devices Group, while previous updates were focused on bringing its users a modern and secure operating system, this update is aimed at making Windows 10 a time-efficient tool that can be used to focus on what is most important to you.
"With Windows 10, we've focused on delivering the most modern and most secure operating system. Since its initial launch, we delivered two updates with features designed to enable the creator in each of us. With our latest major release – the Windows 10 April 2018 Update – we want to give you back some of your greatest currency, your time. Our hope is that you'll have more time to do what matters most to you – create, play, work or simply do what you love."
This is also the first official announcement from Microsoft where they call the next Windows 10 feature update by a specific name. With this announcement, it is clear that the next feature update, build 1803, is called the "April 2018 Update".
Below we have outlined the major new features that are being introduced Monday in Windows 10 April 2018 Update.
Timeline
The Windows 10 Timeline is a new feature that allows you to see a timeline of activities that you performed in Windows 10. This allows you to go back over the last 30 days and see what web sites you visited, what documents you created, what photos you added, and more.
This feature is aimed at allowing you to find the items you need quickly.
"We've all had the experience of digging through your email or file folders for the document you know you wrote, but can't find. Or looking for photos and videos that you know you've seen and love, but can no longer locate. Timeline can help you get back this wasted time."
Focus Assist
Focus Assist is a new feature that allows a user to disable notifications such as social messages, emails, updates, etc so that you can focus at the task at hand. This feature can be configured to launch automatically at certain times or when you wish. When it's turned off you will receive a report of any notifications that were suppressed while it was active.
Dictation
Microsoft improved Cortana's ability to understand and carry out commands dictated by a Windows 10 user. These new skills allow you to control more home automation devices in your house through Cortana as well as other performing other tasks.
Edge Improvements
Edge has been improved to make it easier to use, remove clutter, and stay focused at the tasks at hand. This includes the ability to mute tabs, a full-screen reading view, and the ability to autofill certain information while shopping online.