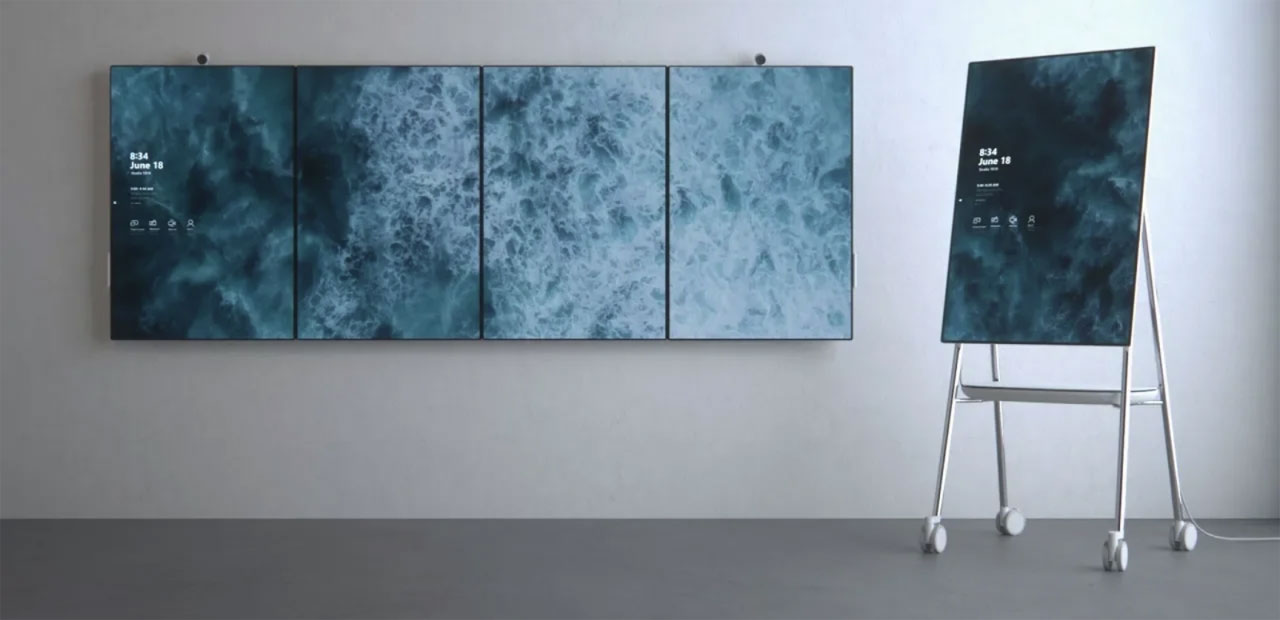 Microsoft has given us a first glimpse of their upcoming office tablet called the Surface Hub 2. The Surface Hub 2 is a 50.5", 4K+ Windows 10 tablet that offers a wall or stand mounted design that facilitates teleconferencing, remote meetings, and digital whiteboarding without sacrificing aesthetics.
Unveiled today in a blog post from Microsoft's Chief Product Officer and Surface co-creator Panos Panay, the Surface Hub 2 is designed for offices that want to have a real-time collaborative workplace where remote workers and in-office workers can collaborate in real time as if they were together.
This is accomplished through the use of 4K cameras that rotate with the device, integrated speakers, and far field microphone arrays that would allow anyone in the room to be picked up the mic when speaking. Using "Dynamic rotation" the Surface Hub 2 is also able to rotate to either a portrait or landscape orientation depending on the needs of a particular task.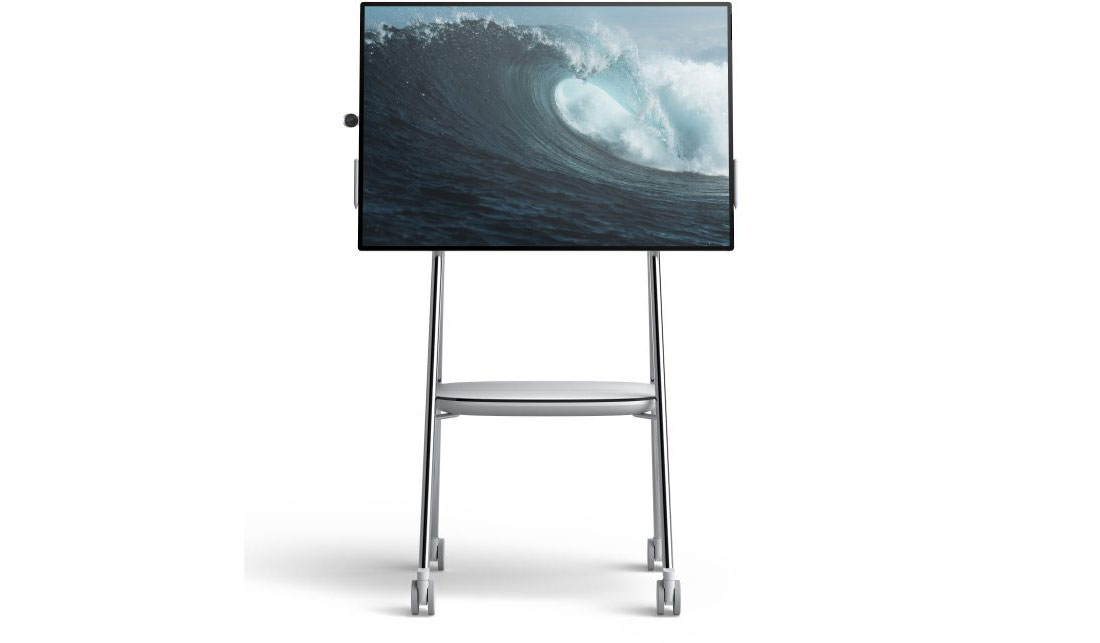 One of the coolest features of the Surface Hub 2 is its "Tiling" ability. This allows you to place four Surface Hub 2 tablets side by side to make one giant screen or to utilize them individually to display different documents on each screen.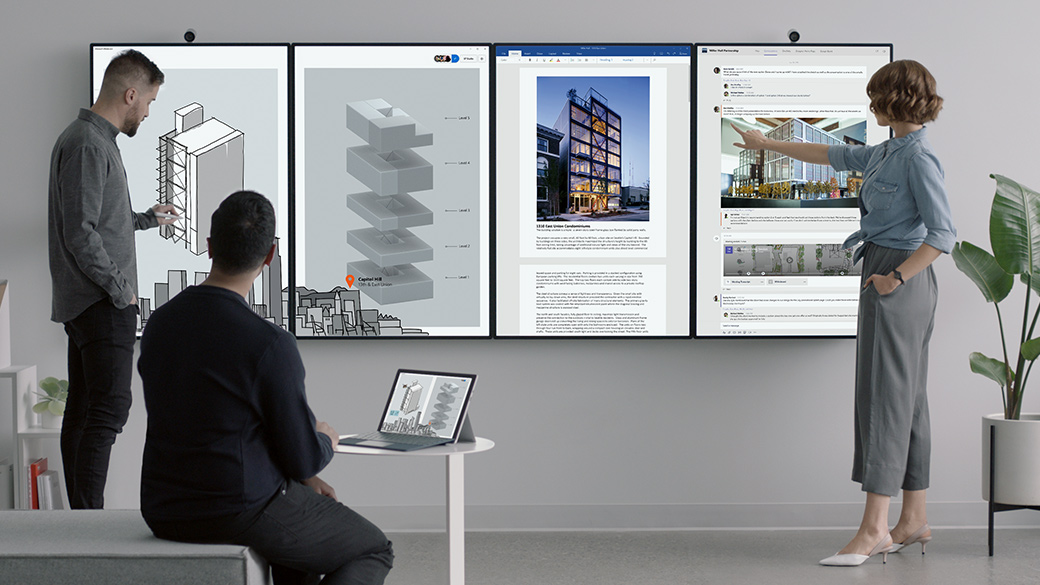 Right now, Microsoft is being tight-lipped about the version of Windows 10 and hardware specs being used by the Surface Hub 2. When asked about the expected pricing, Bleeping Computer was told "Surface Hub 2 pricing will be competitive with other devices in market. We'll have more to share in the coming months.".
For now, those who wish to receive more information when it's available can sign up at the Microsoft Surface Hub 2 product page. In the meantime, you can watch the video below from Microsoft, which outlines the new features of the Surface Hub 2.