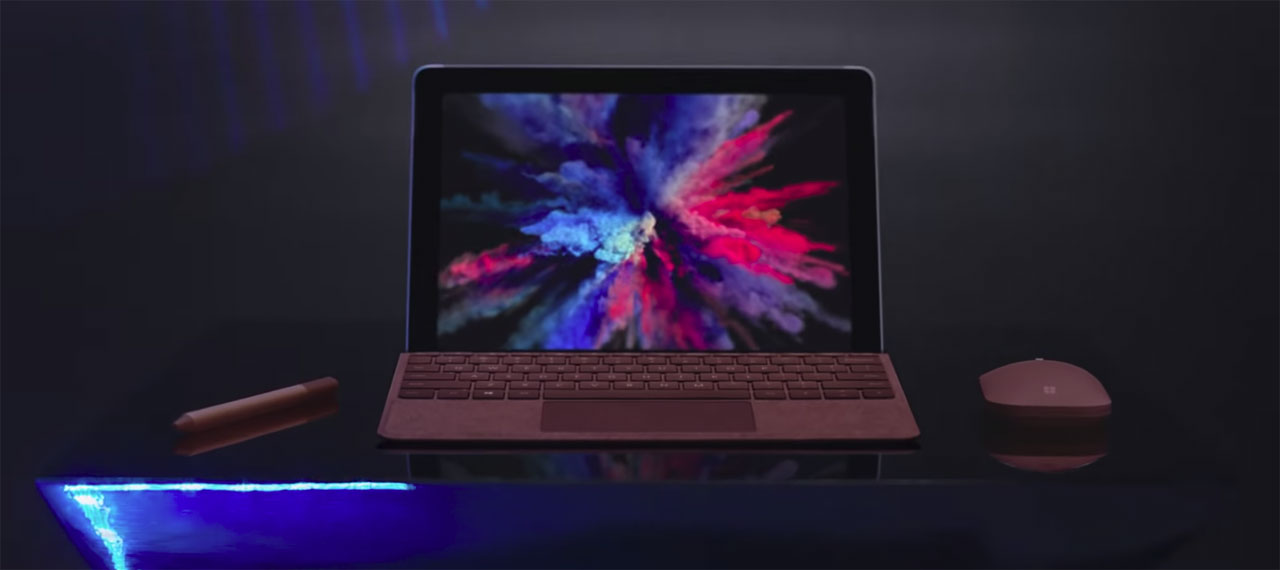 After a week of rumors, Microsoft has finally unveiled the latest Surface model called the Surface Go. This new version is the smallest version available with a 10" screen and also the cheapest at $399.
Starting tomorrow, you can pre-order the Surface Go tablet in the US, Canada, Australia, New Zealand, UK, Ireland, France, Germany, Austria, Belgium, Luxembourg, Netherlands, Switzerland, Denmark, Finland, Norway, Sweden, Poland, Italy, Portugal, and Spain. The product will be available on August 2nd with a LTE version being available later this year.
Weighing in at 1.15 pounds and only 8.3 mm thick, the Surface Go sports a 10" touch screen with a 3:2 aspect ratio. According to Microsoft's announcement, when in portrait mode the screen can render a page to the scale of most textbooks and in landscape mode can render pages side-by-side as if you were holding an open book.
The Surface Go will come in a variety of configurations with either 4GB or 8GB of ram, an Intel HD 615 GPU, 64/128/256 GB storage options, and a dual-core 1.60 ghz 7th Generation Intel Pentium Gold 4415Y processor, the Surface Go can easily run Office, browse the web, stream videos, and use many apps. According to Microsoft it was important that the hardware be powerful enough so that the device can be flexible in its use whether that be for school, work, or just relaxing with a book or movie.
In its standard configuration, the Surface Go will come with Windows 10 S, which only supports apps from the Microsoft Store. Windows can be upgraded to a full Windows 10 Pro license, though, which would allow you to install and run any application you wish.
The Surface Go kickstand also utilizes a brand new hinge that allows it to extend 165 degrees so that you can go from tablet mode to studio mode when you want to write or draw on it.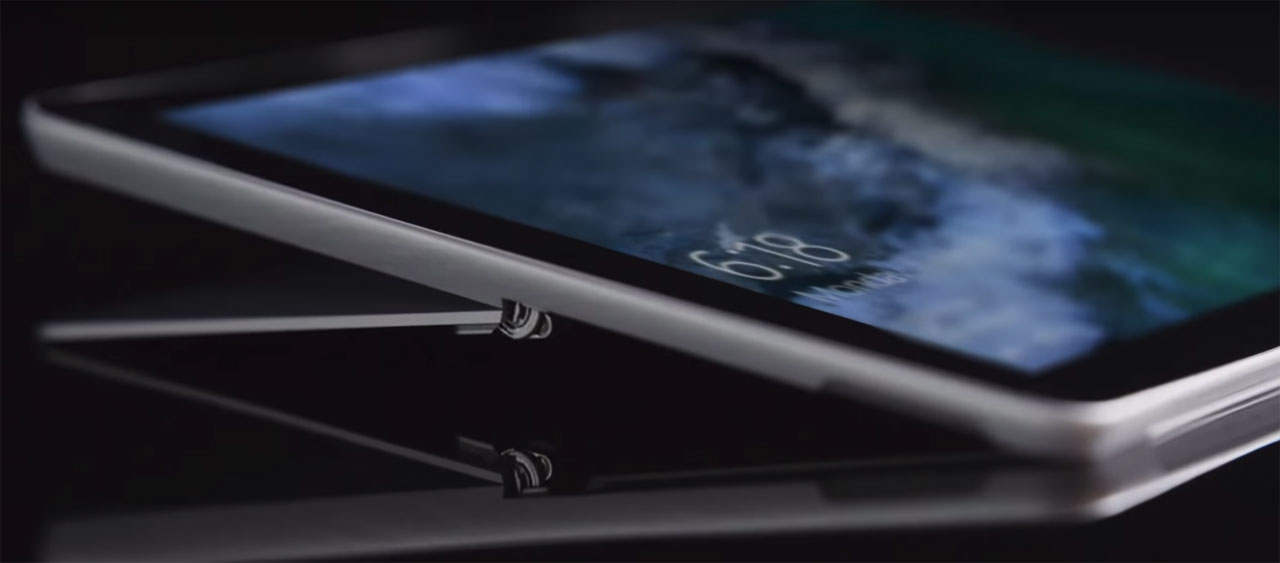 The Surface Go utilizes a fanless design with passive cooling. Due to the lack of air vents, it allows the tablet to be used in "particulate environments like factory floors or mines." Microsoft has also stated that their intelligent charging can fully charge a Surface Go from 0-100% in 2 hours and provide up to 9 hours of video playback in a single charge.
When it comes to ports, the tablet comes with a Surface Connect port for charging and docking, a USB-C port for connecting USB devices, a headphone jack, and a MicroSD card reader.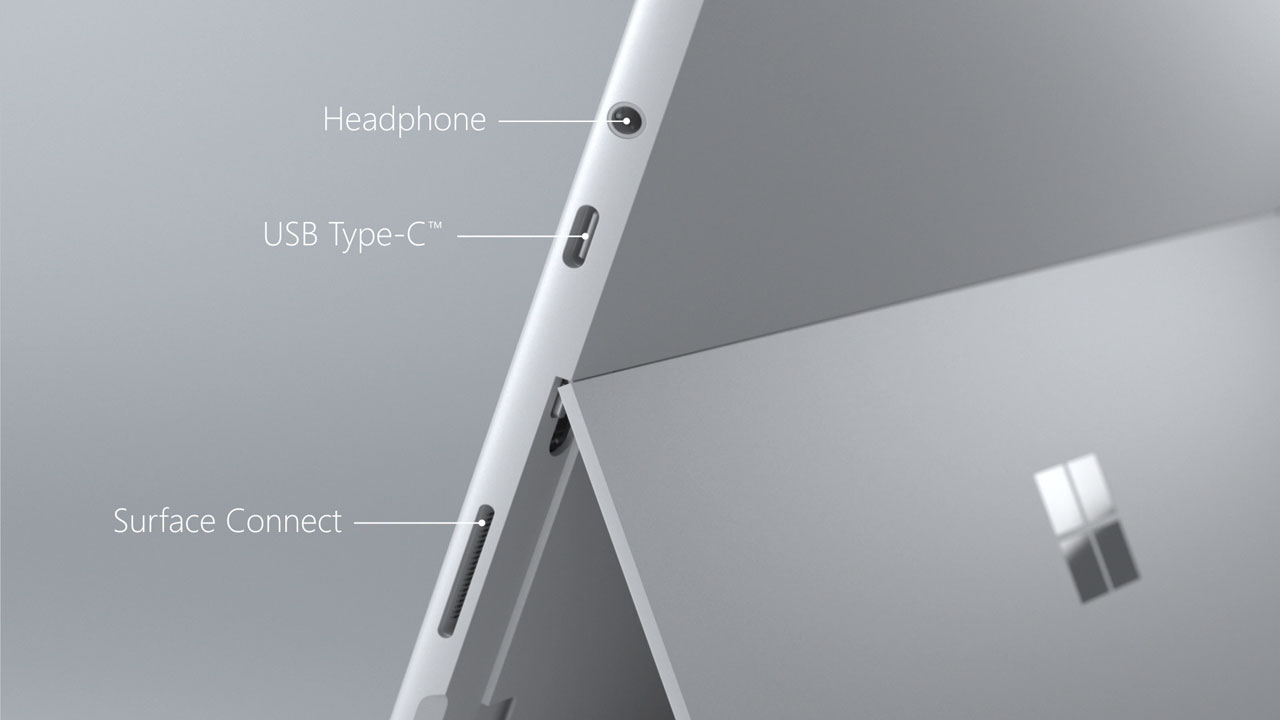 With the default operating system being 10 S, which essentially creates a walled garden, and its focus on being able to read comfortably and take notes, it's clear that Microsoft is targeting students, schools, and remote workers who need to carry a tablet with them. At this price point, companies with service or field employees may choose to move towards a Surface compared to an iPad in order to be able to use Windows applications.
For schools and students, though, it may still be too expensive for this market, especially when you have to add in a $100 Type Cover and a $99 Surface Pen. At those prices, it may be better to just purchase a laptop or potentially a 2 in 1 Chrome Book, which costs around $220.
A commercial for the new Surface Go can be viewed below.