At the MicrosoftEDU Event held today in New York, Microsoft announced Windows 10 S, a version of the Windows 10 operating system that is restricted to running only Windows Store apps.
Presenting Windows 10 S to the attendee crowd, Terry Myerson, Microsoft's Executive Vice President of the Windows and Devices Group, said Windows 10 S would be focused on security, speed of operation, and a longer battery life.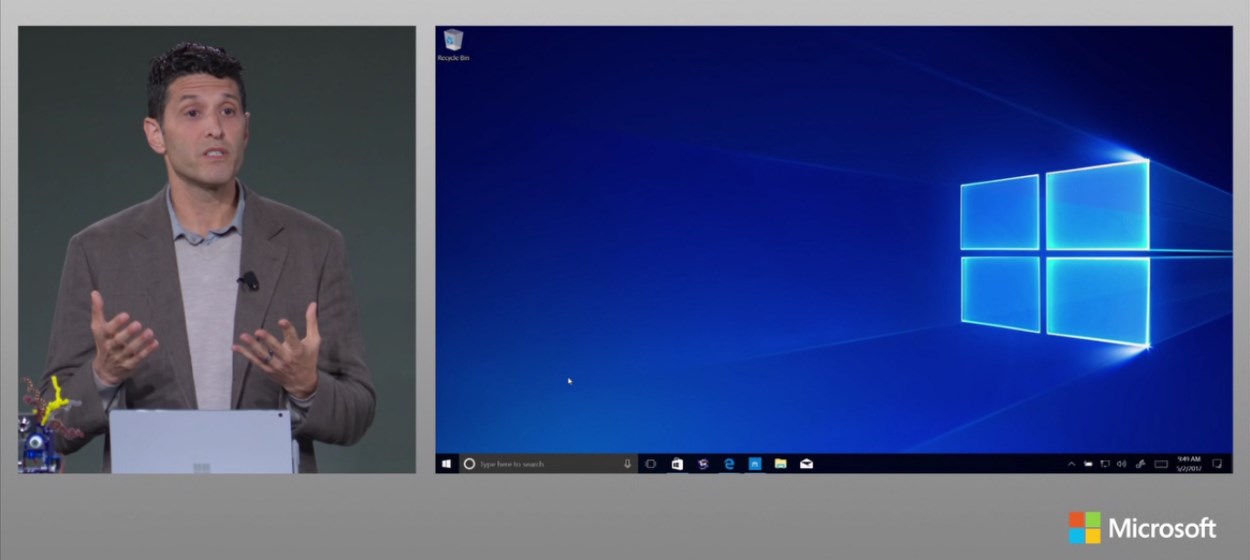 Microsoft going after Chrome OS
It's no coincidence that Microsoft presented Windows 10 S at an event held for the educational sector, as Windows 10 S is Microsoft's clone of Google's Chrome OS.
Microsoft hopes to imitate Google's success with Chrome OS in the educational sector, where Chromebooks — laptops preinstalled with Chrome OS — outsell both Windows and Mac devices, and make up more than half of US classroom devices sold in recent months.
To mimic Google's business model all the way, Microsoft has already partnered with Asus, Samsung, Dell, and HP, who will be releasing dedicated Windows 10 S devices in the fall, starting at $189. The lowest price for Chromebooks is $149.
Windows 10 S limits app installations to the Windows Store
Windows 10 S will work similarly to Chrome OS and will allow users to install apps only from the Windows Store. Google also limits the installation of apps on Chrome OS only to the Chrome Web Store, and for some Chromebook models, to Android apps from the Play Store.
Myerson says Windows 10 S will use the same model because apps delivered through the Windows Store are more efficient and less dangerous than classic apps installed via standalone installers.
Microsoft has extensive programmatic control over all the apps installed through the Windows Store. These apps run in sandboxed environments, and the app code that runs in that environment is disentangled from the OS.
This means security flaws, performance issues, or battery-hogging apps are isolated inside a small virtualized environment where Microsoft can decide to pause its execution to save battery, limit the amount of hardware resources it can access, or the core OS processes an app can interact with.
Windows 10 S is the official name of the Windows 10 Cloud project
Windows 10 S is not Microsoft's first attempt at establishing a Store-only-powered OS. Microsoft tried before with the release of Windows RT, a streamlined version of Windows 8 created specifically for ARM processors, also restricted to Windows Store apps.
Windows RT failed because of the small number of apps available in the Windows Store. This was because only Windows apps built on top of the Universal Windows Platform (UWP) were accepted on the Windows Store.
Porting apps from the classic Win32 architecture to the UWP platform — which runs on Windows phones, PCs, and game consoles — implied that developers needed to rewrite their apps entirely, something which very few were willing.
Since then, Microsoft has learned from its mistake and invested in Project Centennial, now rebranded as Desktop Bridge, a toolkit that will help developers port classic Win32 apps to the Windows Store.
With Desktop Bridge making fast strides forward in the past two years, Microsoft restarted work on its lightweight Windows OS version under the codename Windows 10 Cloud, over the winter. News about Windows 10 Cloud broke out in February, when some Windows 10 Cloud ISOs leaked online. After today's event, Windows 10 Cloud is now officially Windows 10 S.
Windows 10 S is great for corporate networks as well
But Windows 10 S is not limited in any way to the educational sector. Any user can grab a Windows 10 S copy and install it on its device. Furthermore, users of the latest Windows 10 version, the Creators Update, can quasi-transform their PC into a bastard 10 S version via a new option added to the Apps & Features settings that limits the installation of apps only to the Windows Store.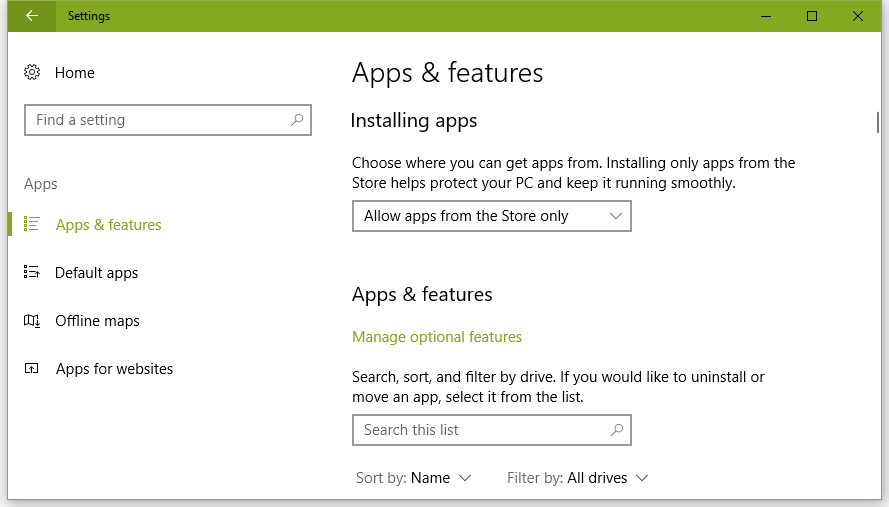 Either way, Windows 10 S is a great operating system for business environments as well, especially in situations where a company's IT staff wants to limit what users can install.
Because app whitelists are hard to maintain for classic Windows corporate networks, sysadmins will feel better if the apps users install under Windows 10 S come with their own sandboxed environment, separating personal from business data.
There is nothing better for a sysadmin than a low-maintenance OS that comes with built-in features geared around improving security, performance, and improving battery life.
More details about Windows 10 S will become available in the coming days. Microsoft did not reveal what the "S" stands for in Windows 10 S.
A recorded stream of the MicrosoftEDU Event is available here. Myerson's Windows 10 S presentation starts at around 01:23:55.