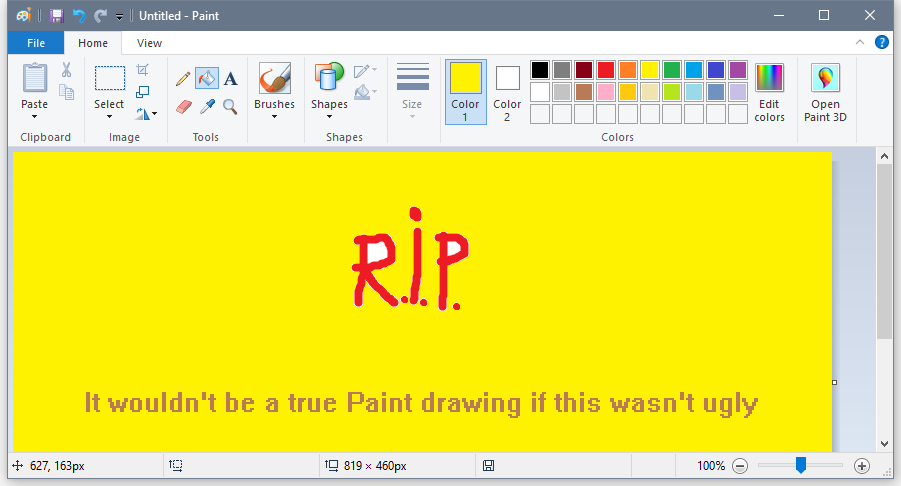 UPDATE: Following an outpour of love towards the Paint app, Microsoft announced today that it would continue to offer the app through the Windows Store, albeit it won't be part of the default Windows 10 setup anymore.
Microsoft plans to remove the classic Windows Paint app from Windows 10 this fall, as part of a large chunk of features the company announced it would deprecate or remove with the release of the Windows 10 Fall Creators Update, set to be launched somewhere in October or November.
While the old Paint app is going away, Windows 10 users will have Paint 3D at their disposal, as a replacement.
Microsoft launched Paint 3D in April this year with the release of the Creators Update. The app provides a hybrid between a classic painting app and a 3D editing software, albeit only the basic 3D editing features are supported.
Microsoft's classic 3D Builder app will also get the ax as part of Paint 3D's promotion to the limelight.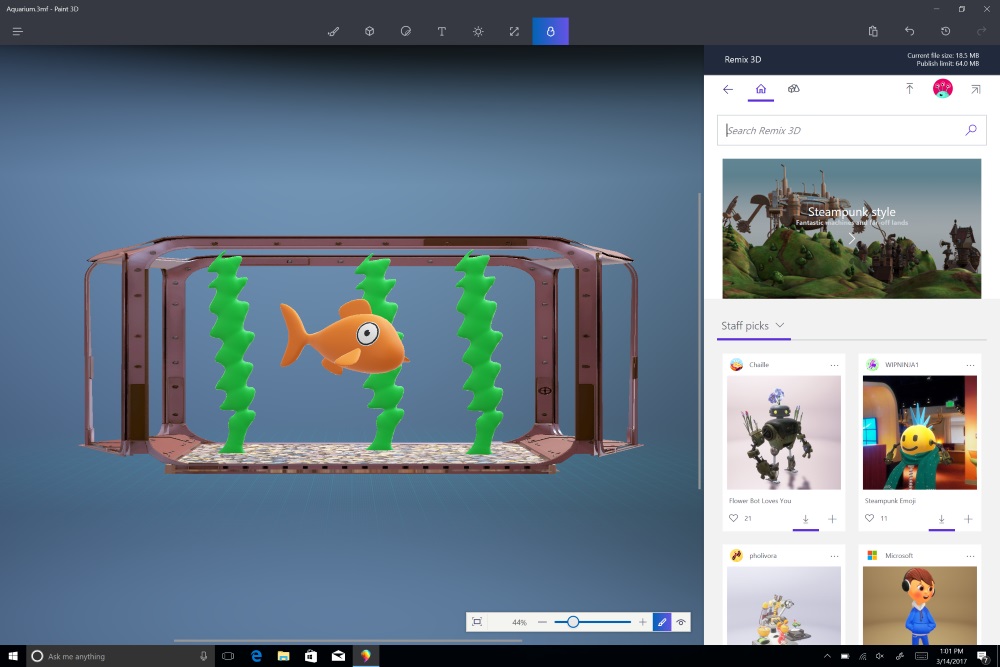 Despite providing a mediocre image editing experience, the Paint app has a mythical status among Windows users, being one of the few that shipped since the first Windows release back in 1985.
An artist named Jim'll Paint gained worldwide fame after he specialized in drawing beautiful pixel art using only the Paint app.
Other important features removed in the Fall Creators update include IIS Digest Authentication, Outlook Express, the Reader app (now part of Edge), Reading List app (now part of Edge), Syskey.exe (Microsoft recommends usage of Bitlocker), System Image Backup (SIB) Solution, support for TLS RC4 ciphers, and support for Windows PowerShell 2.0.
Furthermore, Microsoft also plans to block the usage of the Enhanced Mitigation Experience Toolkit (EMET) app, which it previously announced it will embed in Windows 10.
For a full list of features Microsoft plans to deprecate and remove, please visit this page.