Lot's of goodies this week from Microsoft. In addition to Kali Linux and Debian being available for WSL, tabs in File Explorer, Microsoft is also testing different privacy screen layouts in the latest Windows 10 Insider build.
Starting in Windows 10 Insider Build 17115, Insiders who do a fresh install will be shown one of two different layouts when being presented with the privacy settings screens. Some people may see a single screen containing all of the settings, while others will find the privacy settings broken up into seven different screens.
This is being done as a study to find out which layouts Insiders prefer and that should be included in the next Windows 10 update coming this Spring.
The first layout consists of all seven privacy settings being listed on a single screen as shown below.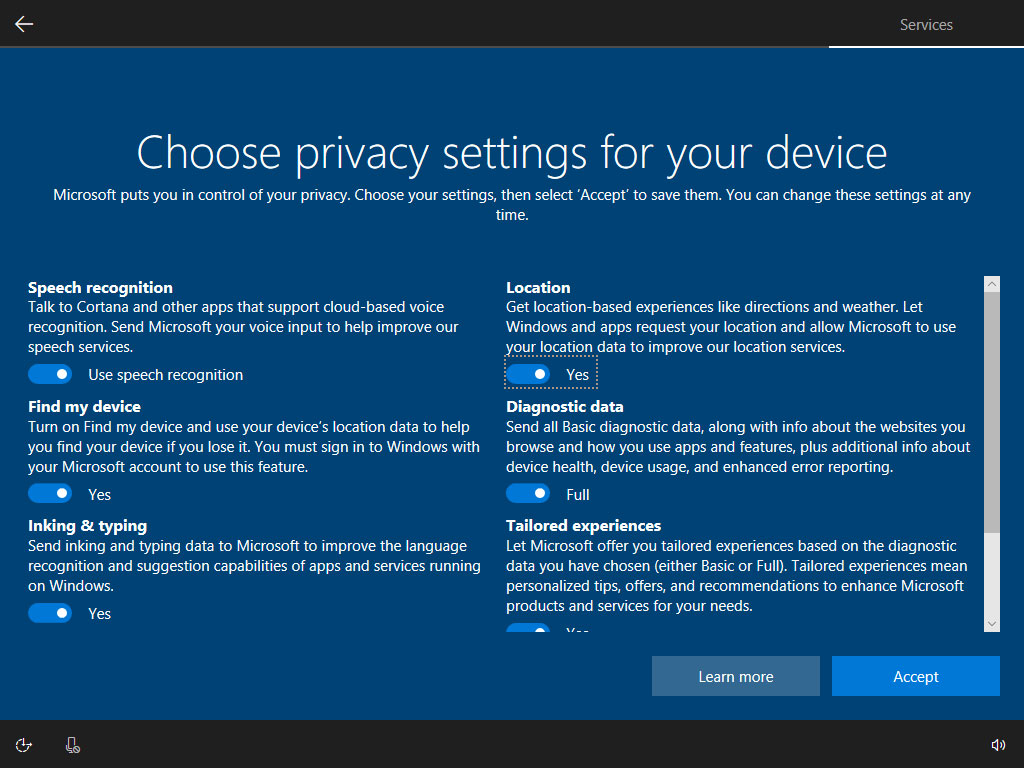 Other insiders will be shown each setting on seven individual pages. For example, in the screen below you see that the Find my device setting has been given it's own individual screen.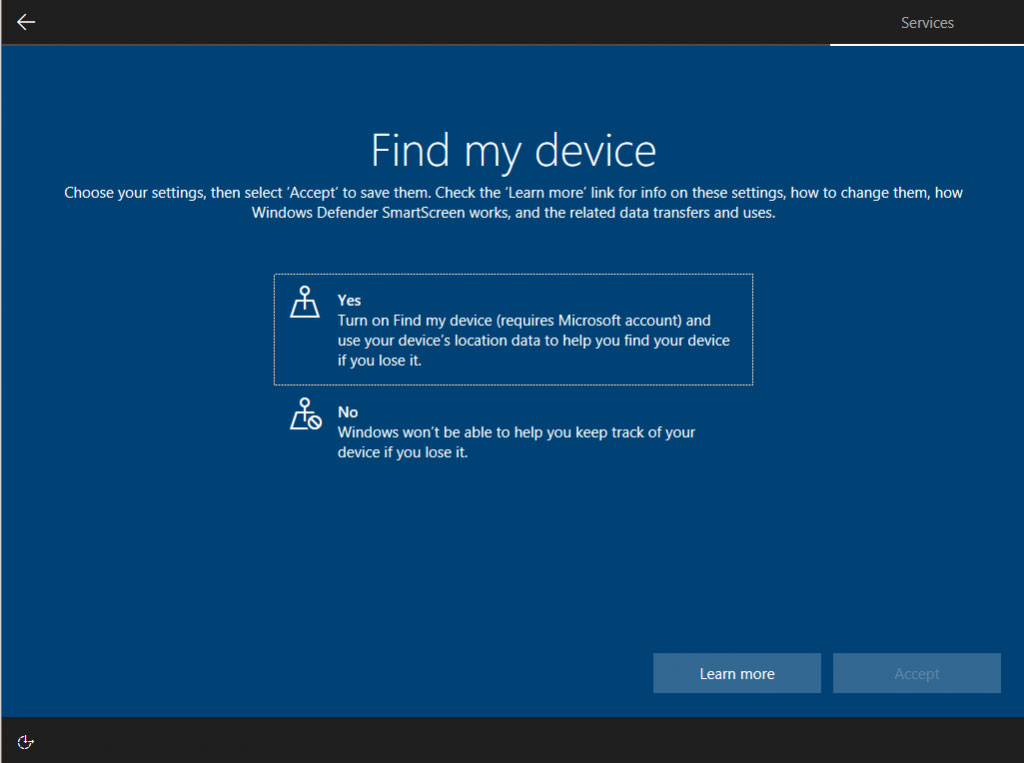 On the individual screens, Microsoft is also testing using a dotted box to indicate which setting is the recommended one.
Personally, I prefer the individual screen approach as it gives people more time to digest each option and research them separately. For me, when all the settings were displayed on one single page, I rushed through the process rather than thinking about each one individually.
Which type of layout do you prefer?