Last year, Microsoft used Ignite to highlight its new AI initiatives and a new search experience for Office. Today at the Ignite 2018 conference, Microsoft detailed about a redefined search experience that will be used across all Microsoft services and within Windows.
Microsoft Search uses Bing's AI technology and Microsoft Graph (formerly known as the Office 365 Unified API) to deliver personalized search results for their customers. Microsoft Search comes with several features that would make you more productive. For example, it can allow the search to work for documents, email, sites and even People.
"We're also evolving the notion of what search means. Getting pages of results with hyperlinks to other information is simply not enough. Faced with ever decreasing attention spans, and an explosion of data, we recognize that the challenge is to find and deliver answers to your questions, suggest insights, and enable you to take action on your tasks. This makes search a powerful capability that stretches across your work to make you more productive and take advantage of the collective knowledge from your organization," Microsoft writes in a blog post.
Microsoft is expanding the new search experience to Bing.com, Office.com, SharePoint mobile apps, Outlook Mobile app, and Windows 10.
How Microsoft Search will make you productive at work
In a blog post, Microsoft has detailed how the search experience will make you more productive at work. Over the next few months, you'll experience the new AI-powered search experience across the Microsoft apps that you work with every day.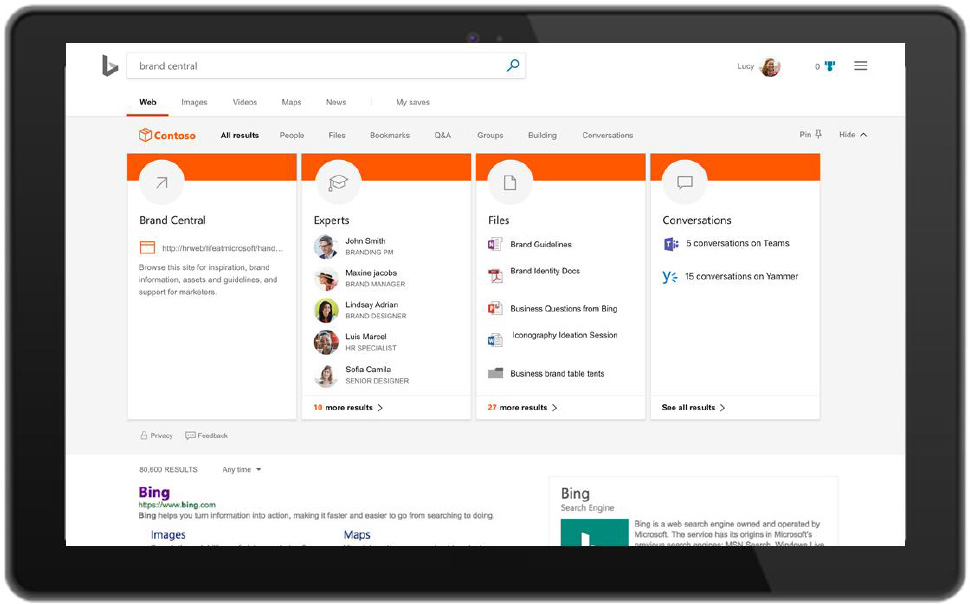 Microsoft is bringing the AI-powered search bar to apps and services like Outlook, Microsoft Teams, Office.com, SharePoint, Excel, PowerPoint and Sway on desktop, mobile, and web.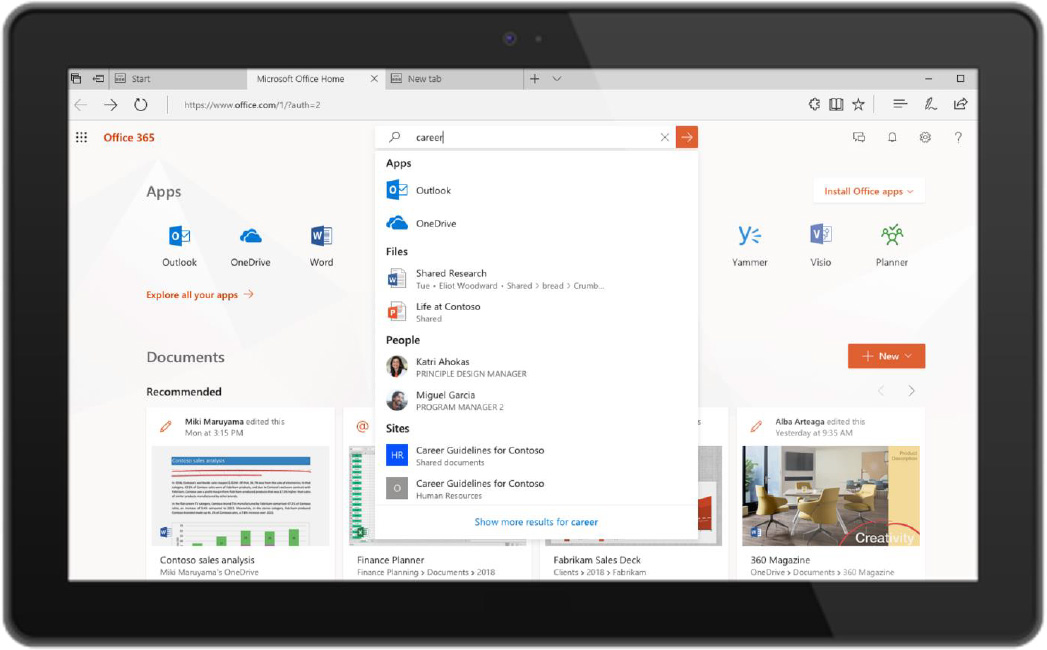 When you will click in the search box, the system will display the personalized results such as the documents you were working on recently. For example, if you begin typing 'acc', Microsoft Search will display suggestions such as Accept Revision or Accessibility Checker. Microsoft says that no query is required to get these suggestions as the search experience uses Microsoft Graph to deliver personalized results.
The search results will include results from across your organization and you can easily navigate to the presentation or document that you were working on.
Windows 10 is also getting the new search experience and it can be accessed right from your taskbar. You can open the Cortana/search box in Windows 10 to search for documents and files. The result will include both local and organizational items.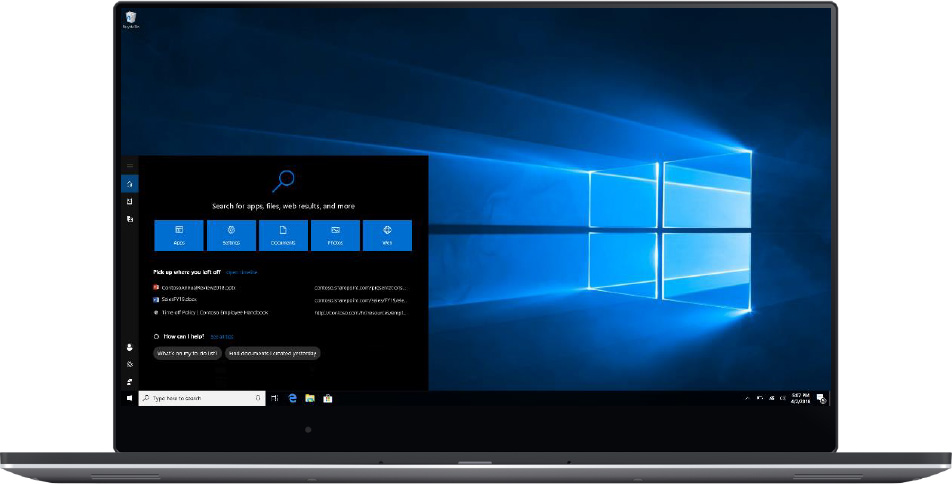 Microsoft has stated these features will begin rolling out soon over all platforms.