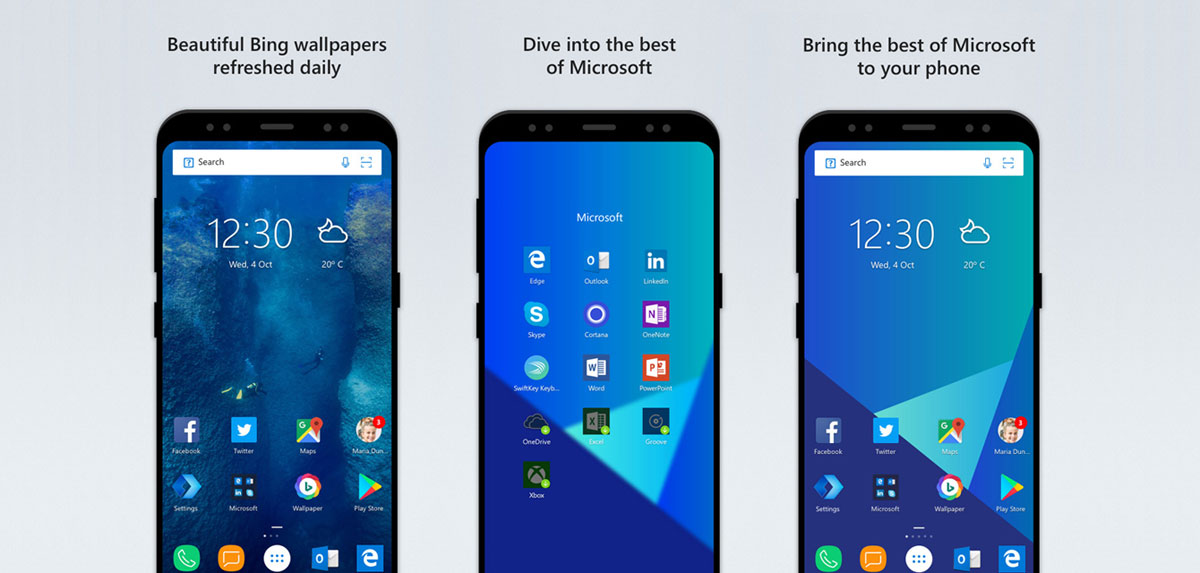 Today, Microsoft is rolling out a new update for its Microsoft Launcher Android app that comes with a set of new features. The update advances the Microsoft Launcher app to version 4.11 and with this release, the company is adding several new exciting features after previously testing them with beta users.
According to the official changelog, Microsoft Launcher now supports Cortana multi-turn SMS and calling. You probably already use Google Assistant on your Android phone, but if you're a fan of the Microsoft ecosystem, then you can give Cortana a try and see how you like it.
Microsoft Launcher also includes UI improvements on the welcome page, settings page, widgets, and context menu. Last but not least, it comes with improvements for family accounts and parents can now show or hide kids in the Family card.
The full changelog for this release can be found below:
Family: parents can show/hide kids in the Family card;
Improvements to reading news articles with Microsoft Edge browser;
Toggle to hide page indicator on home screen;
Cortana: support multi-turn SMS + calling;
UI improvements: welcome page, settings page, widgets & context menu;
Support for removing screens in overview mode via drag & drop
With Microsoft Launcher, the company continues to bridge the gap between your mobile Android phone and PC. All this is part of Microsoft's cross-platform strategy to expand its reach. The failure of its Windows 10 Mobile initiative forced the company to double down on its support for iOS and Android.
You can download Microsoft Launcher from the Google Play Store.
Are you tempted to give Microsoft Launcher a try? Let us know in the comments below.