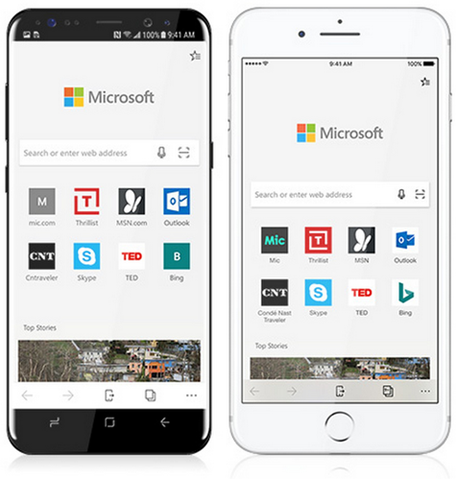 In early October, Microsoft began offering Edge to iOS and Android users as part of early preview. Today, Microsoft has officially released Edge and is now available to all iOS and Android users through the App Store and Google Play.
In addition to the original features in the preview release, such as Continue on PC and favorites, reading list, history, and books synchronization, the Release version also includes the Roaming Passwords and Dark theme features.
The Roaming Passwords feature will synchronize all saved passwords in Edge between the mobile and PC. As long as you are logged into the same Microsoft account on both devices, the passwords will be synched.
The Release version of Edge also includes the Dark theme, which I find to be easier on the eyes or when using Edge in in the dark. Users can switch between the Light, and Dark themes by going into the mobile Edge settings. You can see an example of both themes below.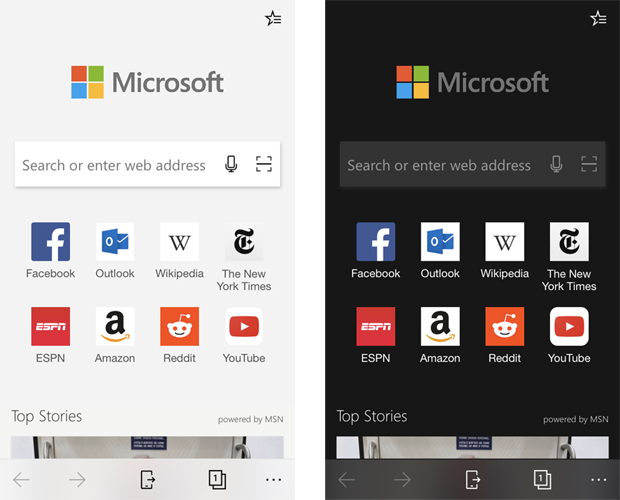 Below is Microsoft promo video for the official release of mobile Edge.