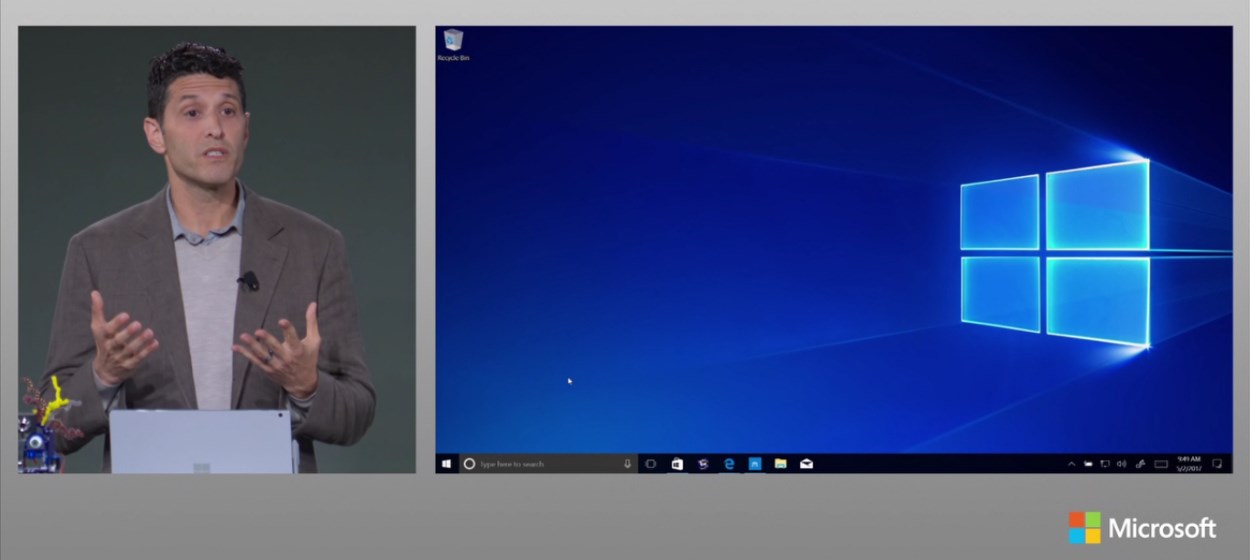 Microsoft head honcho Joe Belfiore confirmed today that Windows 10 S won't be a separate Windows version anymore and that Microsoft will ship an "S Mode" with Windows 10 starting 2019.
"Next year 10S will be a "mode" of existing versions, not a distinct version," Belfiore said today on Twitter.
Belfiore provided this info in a question regarding Microsoft's market share in the educational sector, where Google's ChromeOS-Chromebooks combo has been slowly eating away at Microsoft's lead.
Microsoft going after Chrome OS
Belfiore also inadvertently confirmed that Windows 10 S was in fact created to tackle Chrome OS and regain its dominant foothold in the educational sector.
This was obvious from last year because Microsoft non-coincidentally announced Windows 10 S at the MicrosoftEDU Event held in New York last May.
Windows 10 S is eerily similar to Chrome OS. Windows 10 S —now Windows 10 "S Mode"— limits users to installing apps only available on the Windows Store. This is exactly how the lightweight Chrome OS works, which also limits users to installing apps from Google's Chrome Web Store and Play Store only.
Both operating systems —Windows 10 S and Chrome OS— were marketed and became popular due to the restrictions they place on users and the level of control central administrators can have over notebooks deployed among students, professors, or employees, limiting their ability to use the devices for non-work-related tasks.
Microsoft and OEM partners have already started selling low-end notebooks running Windows 10 S for as little as $189 in an attempt to combat low-priced Chromebooks that have become popular across various industry verticals, but especially in the educational and business sectors.
S Mode available for Windows 10 Home, Pro, and Enterprise
The news that Windows 10 will get an "S Mode" isn't actually new, as this information leaked in a Neowin article last week, but today Belfiore made it official.
If we're to take the Neowin story as 100% accurate, "S Mode" will be available for any owner of Windows 10 Home, Pro, and Enterprise editions.
It is yet unknown if Microsoft will make "S Mode" available for free, or users will have to pay a fee before being able to switch their current OS into "S Mode."