Today, at the IFA tech conference in Berlin, Microsoft showcased a new lineup of Windows 10 laptops as well as confirmed the name of their next Windows 10 feature update coming out this fall. This next update, which was called the Redstone 5 development branch, is officially called Windows 10 October 2018 Update.
"This year at IFA, we get another glimpse into what the future may hold as technology evolves and, more tangibly, the devices consumers will have in hand", stated Roanne Sones, Corporate Vice President at Microsoft. " This week, we've seen numerous partners announce new and innovative modern devices that allow people to achieve more. To fully light up these new devices, we're continuing to evolve our experiences and features to bring more functionality and delight to our Windows users."
"As part of this commitment, I'm pleased to announce that our next feature update to Windows will be called the Windows 10 October 2018 Update," continued Sones. "With this update, we'll be bringing new features and enhancements to the nearly 700 million devices running Windows 10 that help people make the most of their time. We'll share more details about the update over the coming weeks."
While the Sets feature was originally expected to be released with this build, Microsoft has pulled it to work on it further before making it readily available. Even without Sets, there are still plenty of other features coming out, with a few of my favorites highlighted below.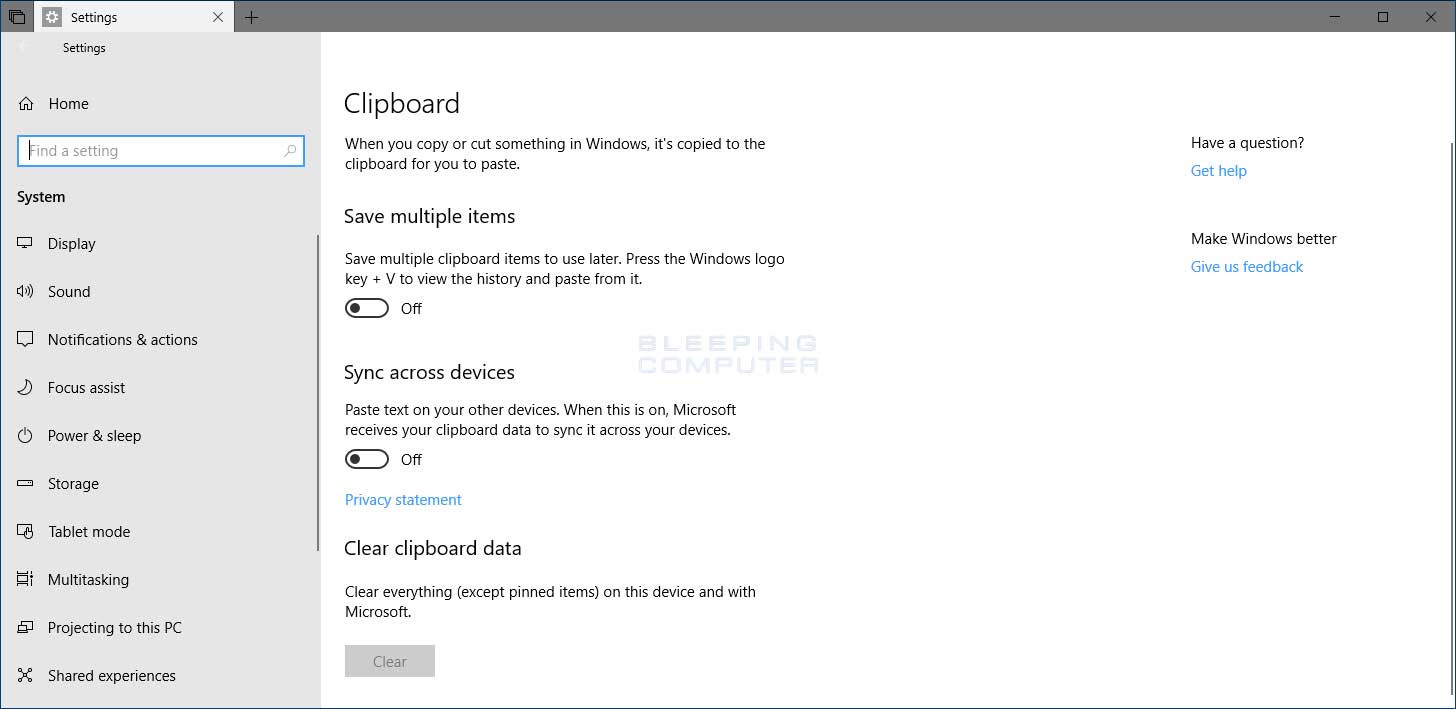 One of the features I like in the Windows 10 October 2018 Update is the Cloud Clipboard. This new feature introduces a Cloud Clipboard Viewer and the ability to synchronize the contents of your Clipboard between other devices that you are logged into.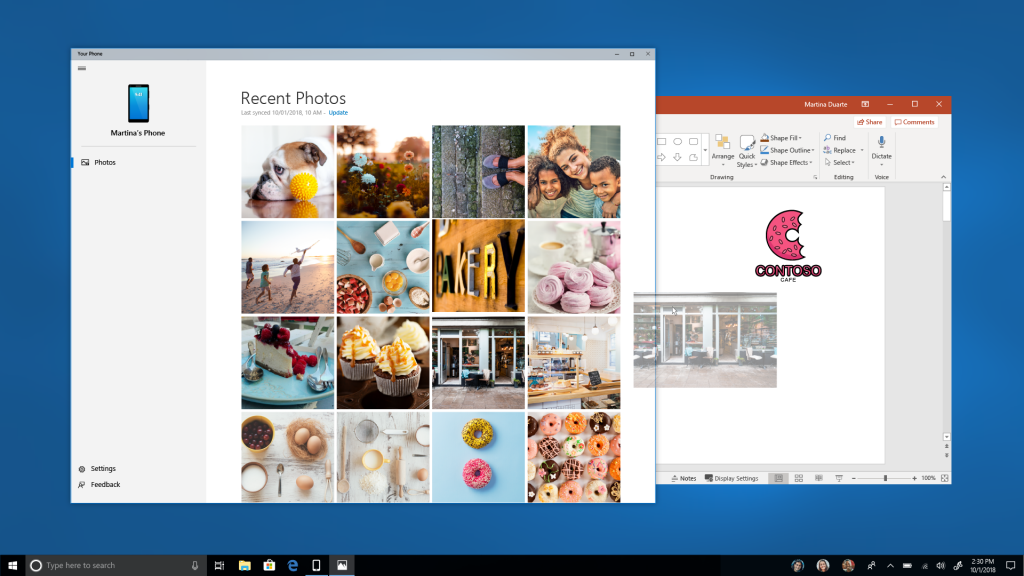 The Your Phone app is being developed to be the bridge between your Windows 10 PC and your mobile phone. Using the Your Phone app, Android users can currently synchronize photos from their Android devices so that they are available on the PC. iOS users are able to read a web page on their iPhone and transfer it to their PC to continue reading it from where they left off.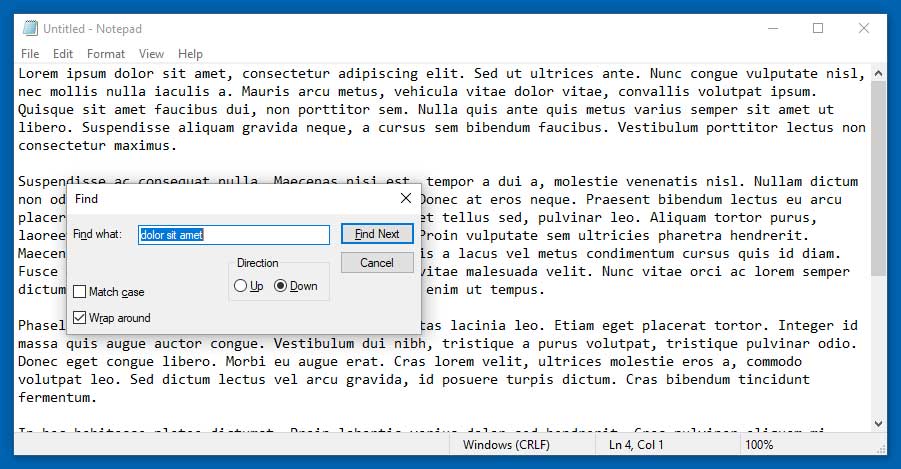 I have been using a Notepad replacement for years simply because it had features that the Windows Notepad should have supported, but didn't. With this update, Microsoft is releasing an updated and modern Notepad that contains features such as wrap around search, text zoom, and *nix line feed support. It may be time to give the Windows Notepad another chance.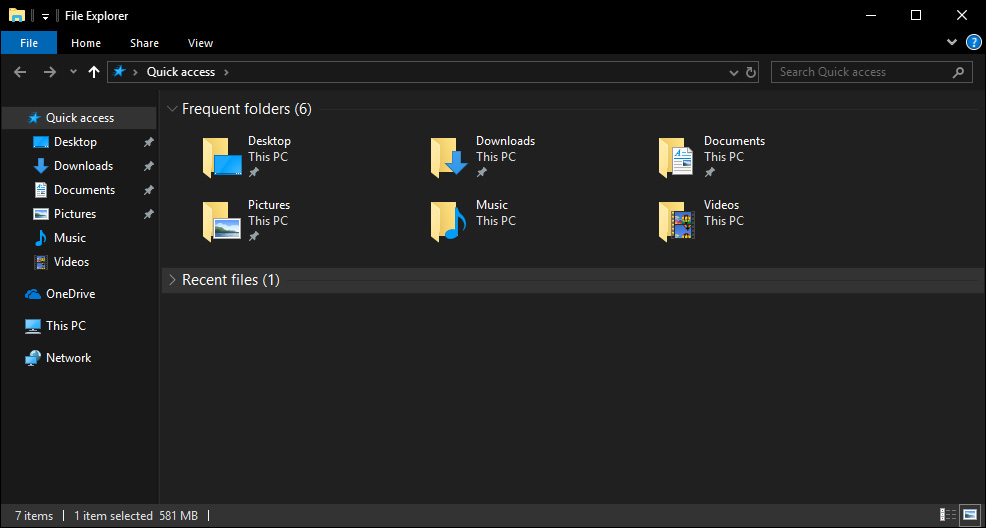 A very hot topic is when an app gets a Dark Theme or Dark Mode. With this update, Windows now has a fully functional Dark Theme for File Explorer.
5. Redesigned Windows Security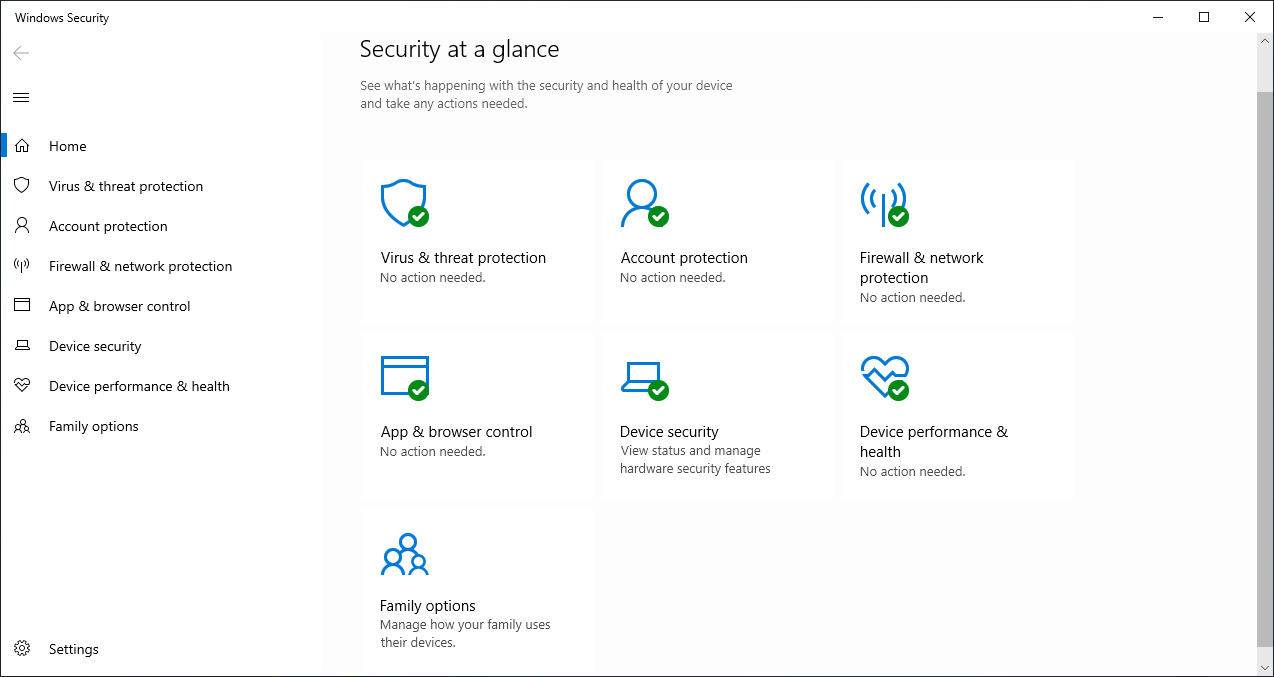 In this update, Windows Defender Security has been rebranded as Windows Security, contains an updated menu, and provides additional features such as Exploit Guard and the ability to easily configure various settings.
6. The Snip & Sketch modern screenshot feature
In this update, Microsoft introduces a new screen clipping/screenshot tool called Screen Sketch. Later in the Redstone 5 build process, they changed the named to Snip and Sketch. This screenshot feature is integrated into Windows and allows you to easily take full screen screenshots or screenshots of only portions of the screen.
7. Expanding Windows Subsystem for Linux features.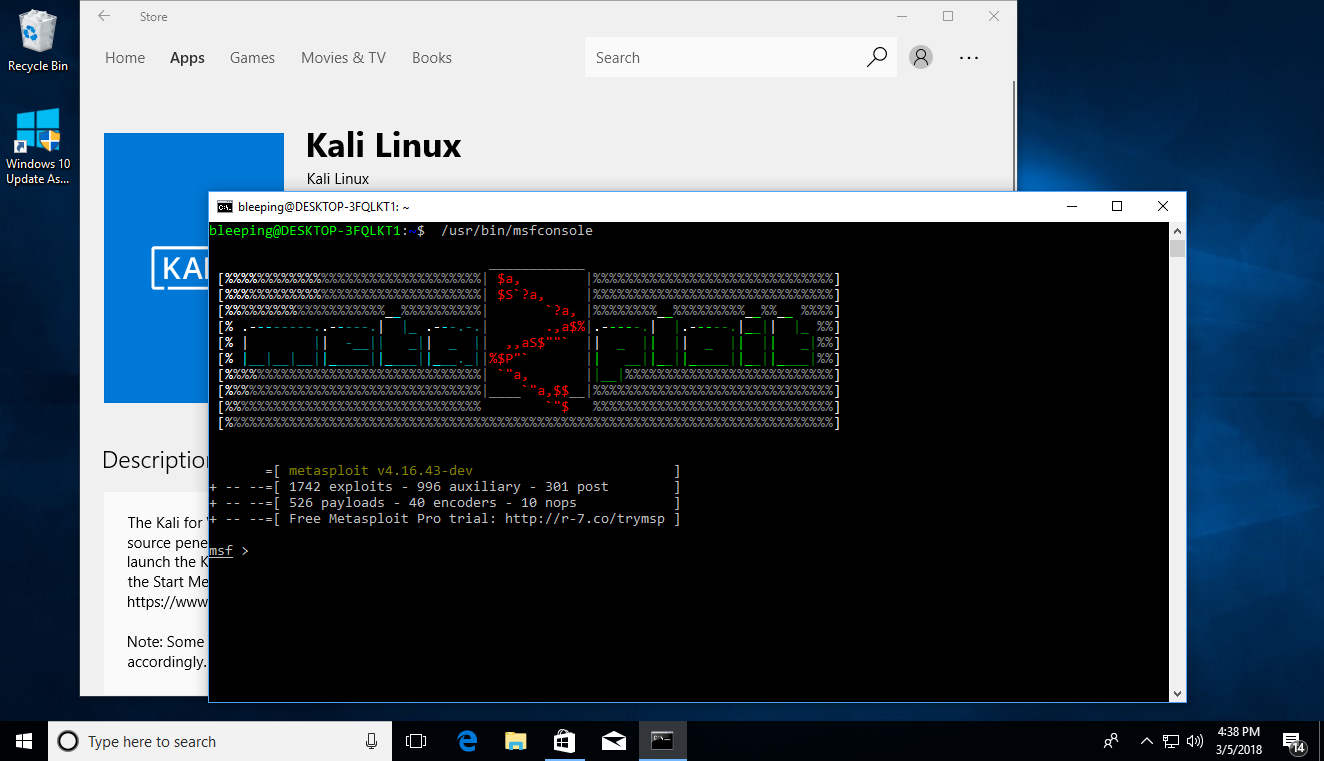 It has been a good year for the Windows Subsystem for Linux. We got Kali, Debian, Tar & Curl, and Microsoft released a tool that allowed you to port your favorite Linux distro to WSL. With this update, Microsoft is also introducing the ability to create Windows Firewall rules that affect the Windows Subsystem for Linux.
Latest Windows 10 devices
During the keynote, Microsoft also showcased some new 2-in-1s that have been recently unveiled that run Windows 10 PC. In addition to the Surface Go, Microsoft displayed two new Lenovo laptops that introduce some interesting features.
Lenovo Yoga C630 WOS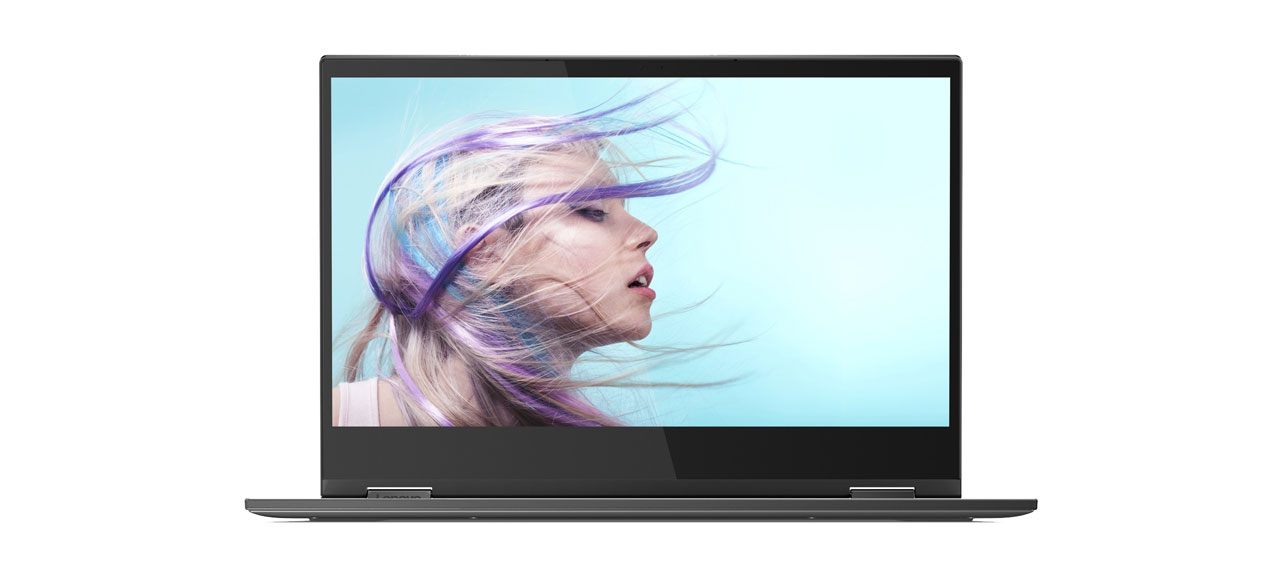 The Yoga C630 WOS (Windows on Snapdragon) is the first first Qualcomm Snapdragon 850 powered Always-Connected PC. This 2-in-1 convertible offers integrated 4.5G LTE Advanced Pro connectivity and a reported 25+ hours of local video playback on a single charge
Lenovo Yoga Book C930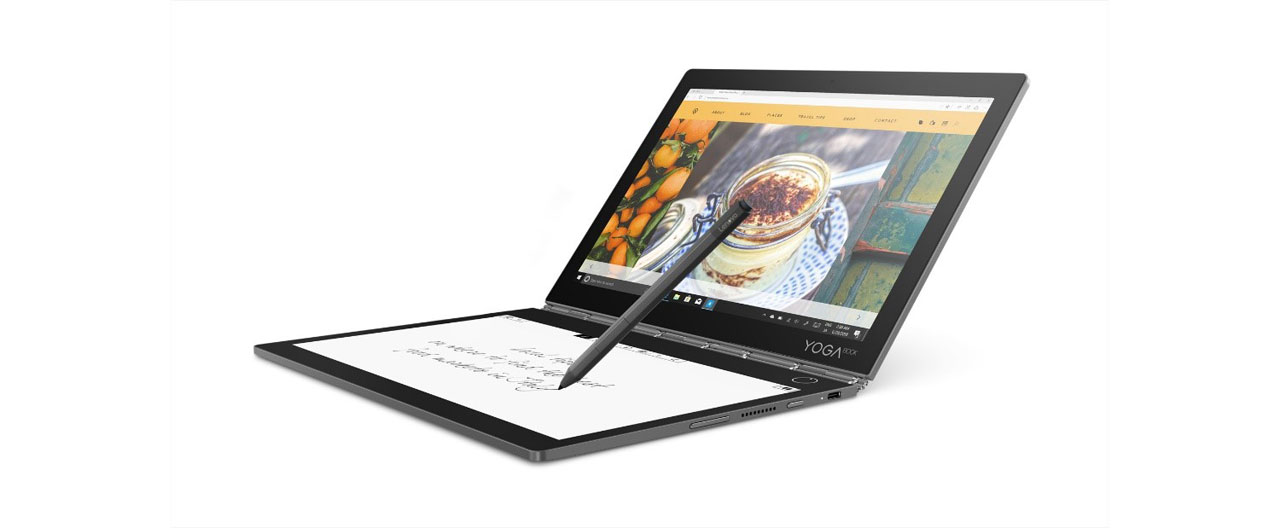 The Yoga C930 is a 2-in-1 convertible that is designed for an immersive media playback experience that includes a rotating sound bar with Dolby Atmos Speaker System, Dolby Vision in up to 4K, and a Garaged Pen that charges in a built-in compartment within the Yoga C930.
This laptop has an innovative feature where instead of a keyboard it has an e-ink display. This display can convert at the press of a button into a keyboard, notepad, or eReader. It remains to be seen how comfortable the e-ink virtual keyboard will be during extended use.