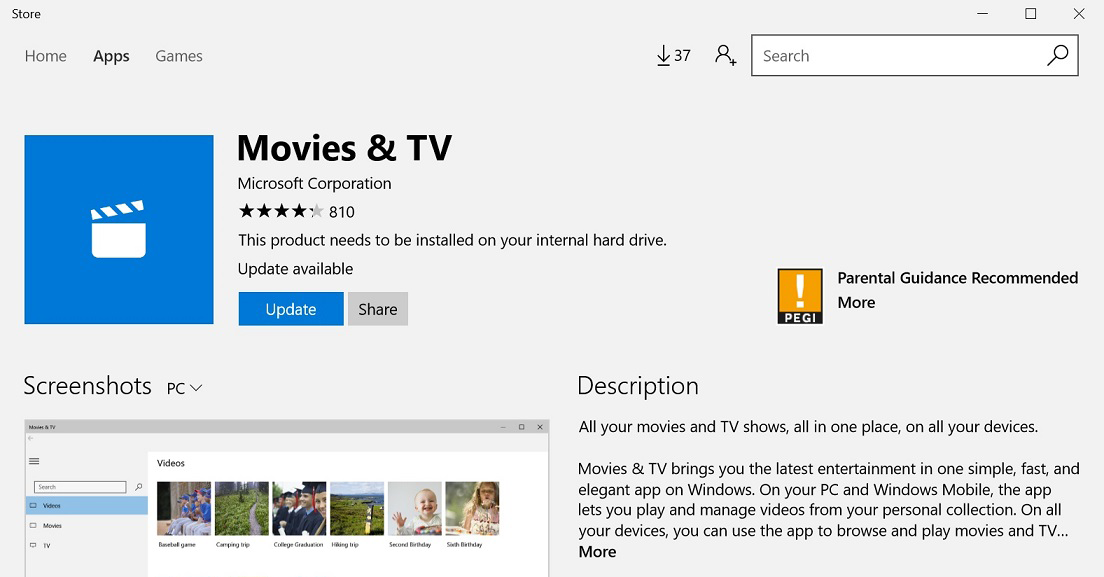 Microsoft's Movies & TV service still remains a priority for the company and it's hard to imagine Microsoft ever abandoning it. Microsoft is working on building Movies & TV app for iOS and Android to make it possible to buy and watch movies on all your devices.
The app is currently available on Microsoft's platforms such as Windows 10 PC, Windows 10 Mobile and Xbox, but has strangely been missing from the most widely used mobile operating systems Android and iOS. A report from Windows Central indicates that this is going to change as Microsoft wants to bring Movies & TV service to iOS and Android devices in an attempt to make the application cross-platform.
With almost all competing streaming services such as Amazon Prime, Google Play, Netflix, Hulu, and iTunes already available on iOS and Android, Microsoft not doing the same makes it a much less desirable service. This is why it's a important, if not a required, move by Microsoft to support customers who want to buy content to watch in Windows, but then continue them on the road using their mobile devices.
As it will have to compete in a very densely-populated niche with well-established rivals in this space, Microsoft has to move fast in getting their streaming platform available on mobile platforms in order to simply compete. No ETA is available for these new versions, but Windows Central has stated that they are actively being distributed and will be released when ready.
Cross platform support important to Windows growth
In a world where users expect their apps, data, and purchases to travel with them from their computer to their mobile devices, it is surprising that it took so long for Microsoft to start releasing their apps on other platforms.
While they may have been slow to wake up, the software giant is definitely ramping up in bringing cross platform and data sharing between Windows and other mobile devices. Microsoft has already started integrating Edge and Cortana into user's mobile devices and new services such as the Cloud Clipboard will allow users to easily transfer copied content.