At the Build 2018 developer conference that's taking place these days in Seattle, USA, Microsoft announced support for custom JavaScript functions in Excel.
What this means is that Excel users will be able to use JavaScript code to create a custom Excel formula that will appear in Excel's default formula database.
Users will then be able to insert and call these formulas from within Excel spreadsheets, but have a JavaScript interpreter compute the spreadsheet data instead of Excel's native engine.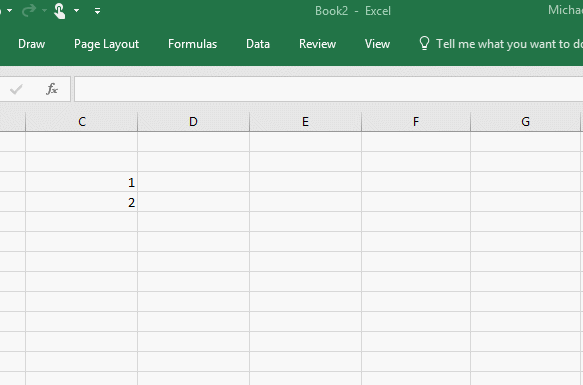 "Office developers have been wanting to write JavaScript custom functions for many reasons," Microsoft says, "such as: (1) Calculate math operations, like whether a number is prime. (2) Bring information from the web, like a bank account balance. (3) Stream live data, like a stock price."
Currently available for Office Insiders only
The feature has only been announced and is not supported in the Excel stable distributions.
"Custom [JavaScript] functions are now available in Developer Preview on Windows, Mac, and Excel Online," Microsoft said in a support document.
Users must join the Office Insiders program and install a custom add-in to test or use custom JavaScript functions.
Lots of Excel features, but no Python scripting support
Users have also been requesting for years that Python be supported as an official scripting language in Excel. Albeit Microsoft said last year it was considering this highly-requested feature, there was no announcement at Build 2018 regarding Python support.
Besides support for custom JavaScript functions, Microsoft also announced support for "Microsoft Azure Machine Learning services," as a way to use machine learning algorithms to extend Excel's built-in formula database.
In addition, Microsoft also announced that Excel would also be able to import custom charts and reports from Power BI, a business analytics service provided by Microsoft that renders interactive visualizations.
Last but not least, Microsoft also announced "Flow" integration in Excel, giving users the ability to send data from their spreadsheets hosted in SharePoint and OneDrive for Business to many services such as Teams, Dynamics 365, Visual Studio Online, Twitter, etc.
"The [Flow] integration will first be shipped as an add-in in the Office Store and will become an in-the-box component later this year," Microsoft said.
You can check out these Forbes and Verge articles for other Microsoft products announced at Build 2018.