In today Windows 10 Insider Build 17666, a new "Search with Bing" feature was added to Notepad. This feature allows a user to select text in and then "Search with Bing..." to open the default browser and search for the selected text.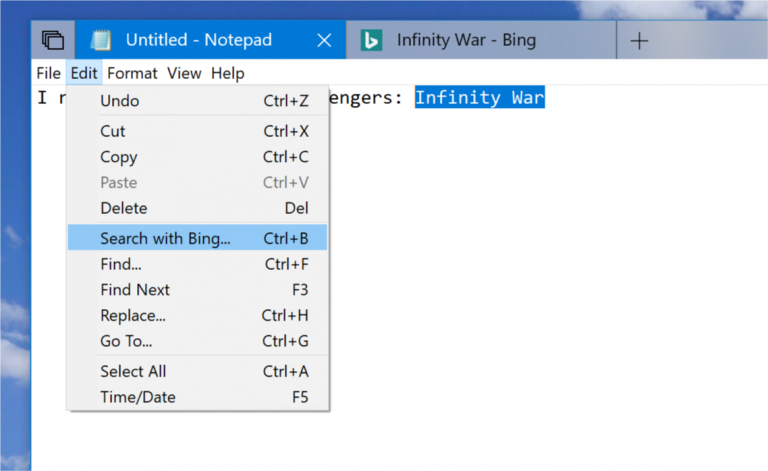 Windows users can use this feature by either selecting it from the Edit -> Search with Bing... option, pressing Ctrl+B, or by right-clicking on the selected text and selecting the search option from the resulting context menu.
In its current state, I am not sure how useful this feature really is. While it is nice to be able to search for selected text, it would be better if we could configure the search engine that we wish to use.
In its current state, it just makes it feel that Microsoft is adding this feature simply to push people to Bing rather than to add a feature that can be customized for a particular Windows user's needs.
What are your thoughts about this feature?