The Windows Registry Editor, otherwise known as RegEdit.exe, is an important tool for power users and IT support when it comes to fixing various Windows issues, enabling features, or diagnosing problems. Navigating to a particular key, though, could sometimes be annoying as the data in the Registry is organized in a tree format and you have to expand numerous subkeys before you got to the one you were looking for.
With the release of the Creators Update, this has all changed as Microsoft finally introduced an address bar to the Registry Editor that you can paste a Registry key into and automatically open it. To use it, simply copy a Registry key from a web site or other location, paste it into the Registry Editor's address bar, and then press Enter. This will cause the Registry Editor to automatically traverse the path and select the particular key.
For example, if you want to access the "HKEY_LOCAL_MACHINE\SOFTWARE\Microsoft\Windows\CurrentVersion\Run" key to delete some autoruns, you can simply paste it into the address bar and press Enter as shown below.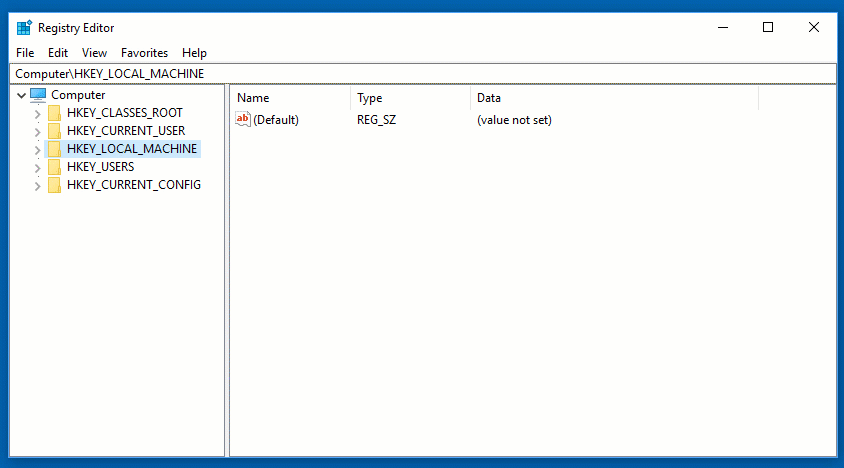 This address bar is also extremely helpful when assisting users remotely as you can just send them the key you wish to open and they can paste it into the address bar to easily get there.
While this is not a major feature, sometimes the small things matter the most. In this particular case, an address bar in Regedit.exe is definitely a welcome addition.
Update 5/29/18: This was actually released in the Creators Update, not the April 2018 Update. Can't believe it took me this long to notice! Thx to Giorarv for pointing it out.