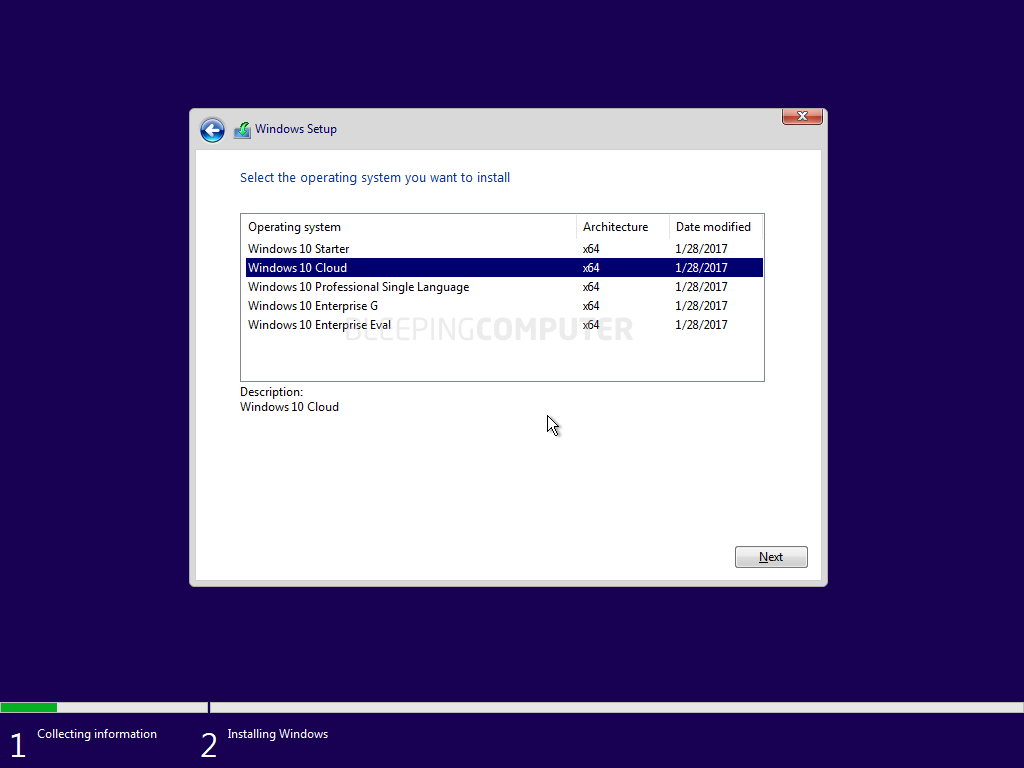 Earlier today, a Twitter user shared a link to a website hosting the ISO file for Microsoft's upcoming operating system called Windows Cloud.
Rumors about Windows Cloud, a ChromeOS-like operating system from Microsoft, surfaced this past week, from multiple publications, but the company has yet to confirm any of them.
As more and more rumors continue to pop up online during the week, late on Thursday night, WindowsBlogItalia published the first screenshots of Microsoft's upcoming Windows Cloud, showing an operating system that's strikingly similar to Windows 10.
Windows Cloud is a walled garden
According to multiple people who've managed to get their hands on the Windows Cloud ISOs, the new operating system looks and behaves exactly like Windows 10, with one glaring difference.
The difference is that users can only install apps from the Windows Store, similarly to how Chrome OS users can install only apps from the Google Web Store (and more recently Android apps from the Play Store).
Technically, this is how Microsoft envisioned Windows 10 in the first place, with developers creating UWP (Universal Windows Platform) apps and users slowly switching to using apps downloaded from the Windows Store.
In reality, things didn't turn out as Microsoft planned, as most people barely visit the Windows Store once a month. Windows Cloud allegedly fixes this inconvenience by blocking users in Microsoft's walled garden.
Windows Cloud doesn't run in the cloud
The name "Cloud" has nothing to do with "the cloud," and it might be a temporary name, just to confuse testers about the OS' real purpose, which is a smaller size and a faster operating speed.
These improvements have been allegedly achieved because the OS doesn't have to deal with all the ancient code needed to support legacy apps and only has to provide UWP compatibility.
If you're looking for the ISO, there's a link shared on Twitter here. Just be mindful that you're downloading a file that's Microsoft property, and you need to take into consideration all the legal repercussions.
The downloaded ISO is 4.23GB, and the installation routine won't work for everyone, as the OS isn't optimized for all hardware combinations. Just prepare for a bunch of errors. You've been warned!