In Firefox 65, Mozilla is planning on enabling a feature that will display browser subscription notifications directly in the Windows 10 Action Center.
This feature is currently available in the Firefox Nightly build and can be tested using a site like http://www.bennish.net/web-notifications.html. Once you subscribe to a site, Firefox will start displaying its notifications directly in the Action Center as shown below.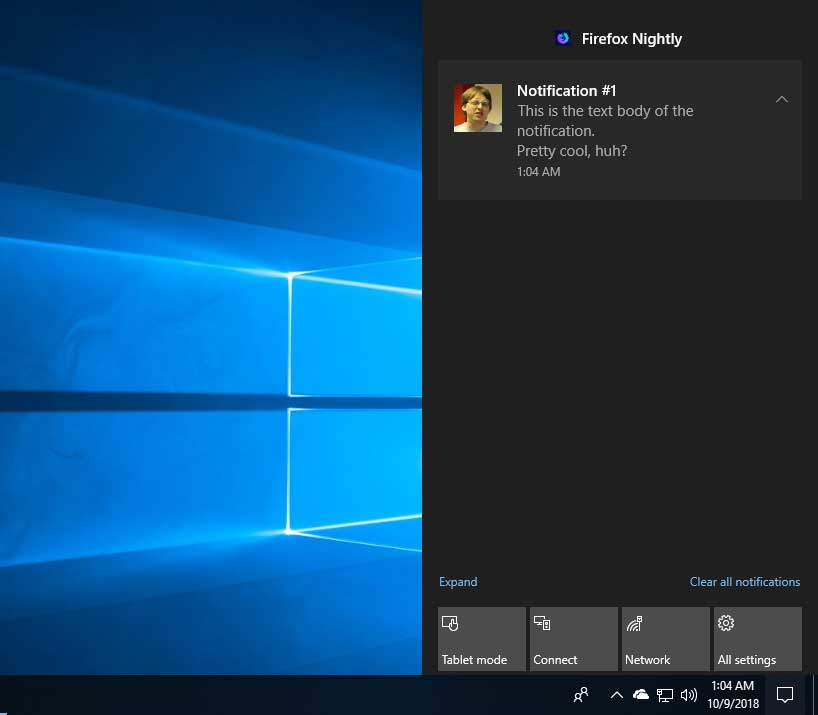 Once you receive your first notification, the Notifications & actions settings screen will now show that notifications are enabled for Firefox as shown below.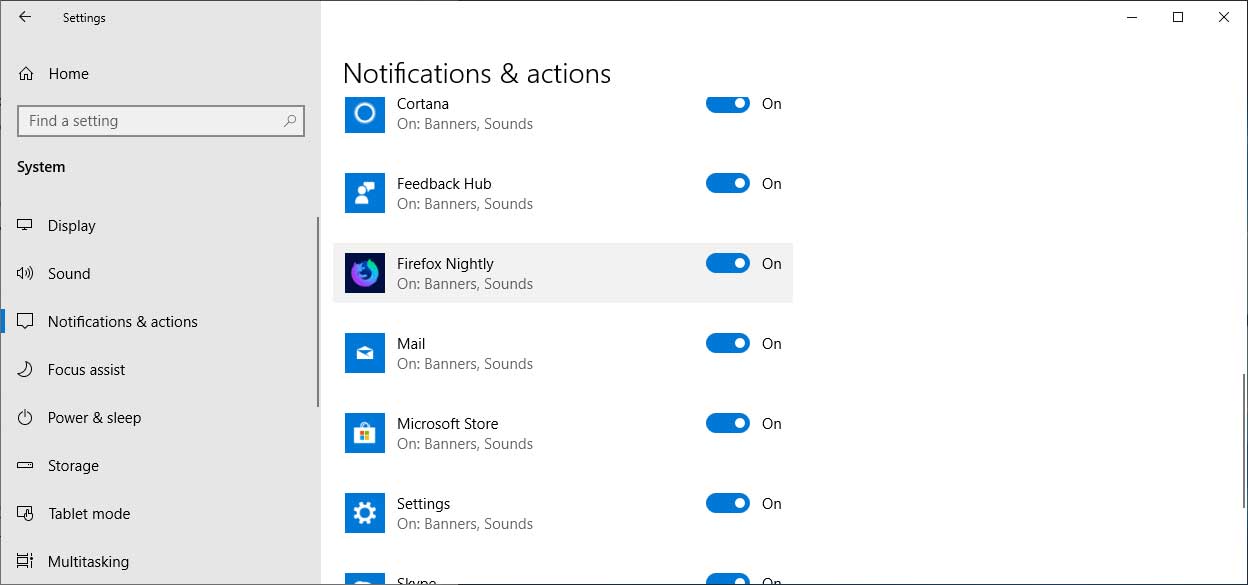 Showing ToastNotifications in the Windows Action Center has been in the making for almost four years. While it was supposed to be released in Firefox 64, due to some bugs it was held back. According to a comment in a Bugzilla post, though, once the bugs are fixed the developers would like to see this feature go live in Firefox 65.

Browser notifications can be used for spam
Scam sites that try to trick users into subscribing to their notifications have become quite common, especially sites shown by adware. These sites will prompt you to subscribe in order to watch a video, download a file, or even even take your browser hostage with JavaScript alerts until you subscribe.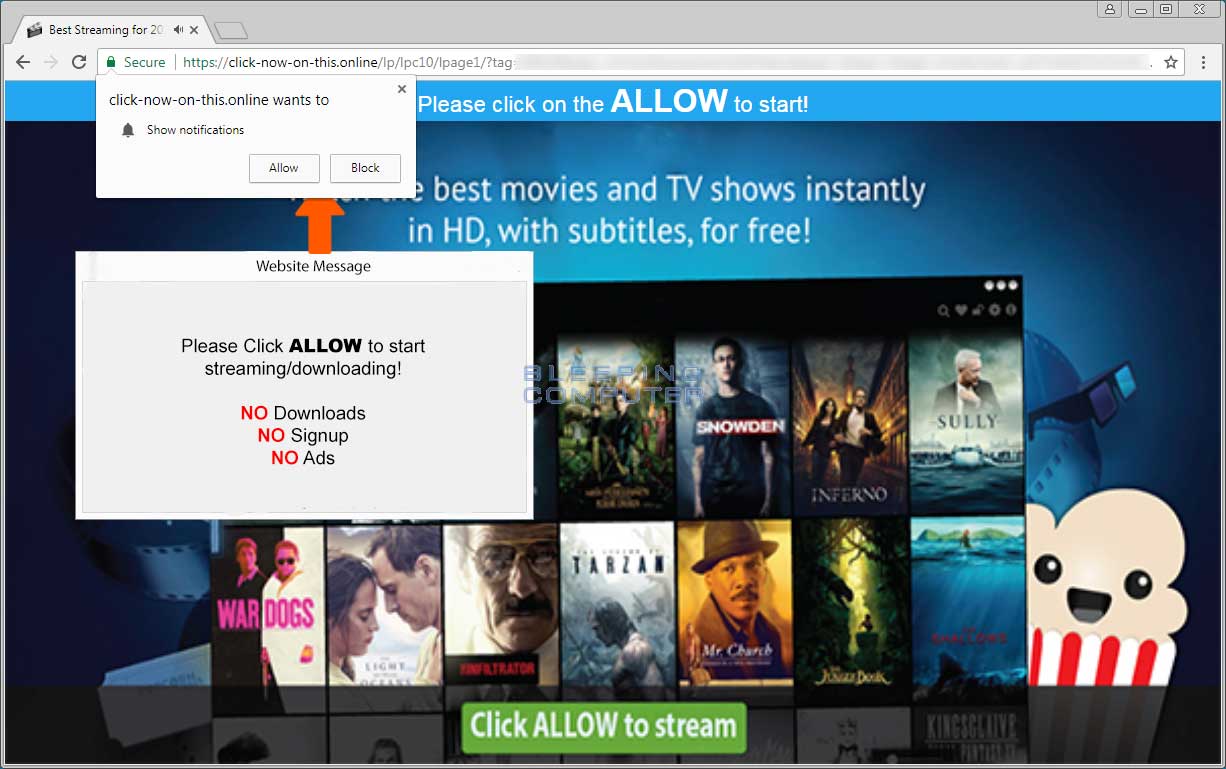 If you subscribe to these sites, you will begin to receive spam in the form of browser notifications. For example, when using the Firefox Nightly build, these are types of notifications were sent by scam sites.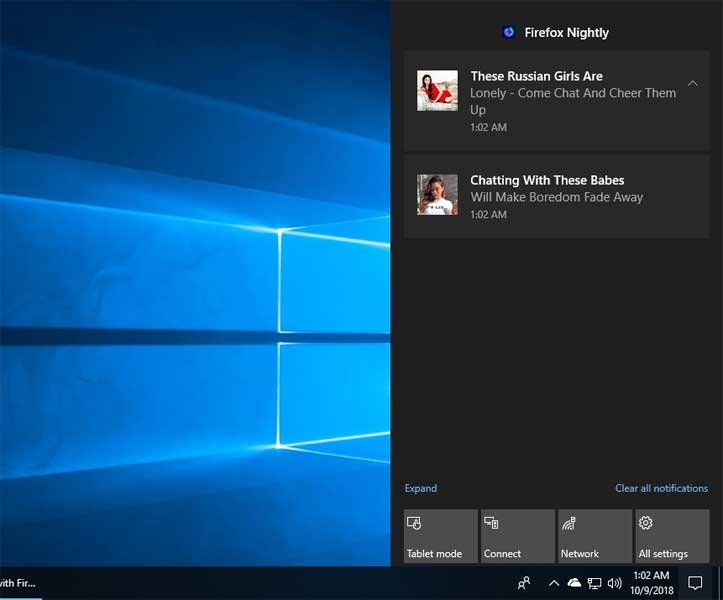 Preventing Firefox notifications in the action center
When you subscribe to your first notification in Firefox, it will automatically enable them to appear in the Windows 10 Action Center. To disable this functionality, you need to go into the Windows 10 settings and disable them.
To do that open Settings -> System -> Notifications & actions settings screen. Then scroll down until you see Firefox, or in this case Firefox Nightly, displayed. Then toggle it Off as shown below.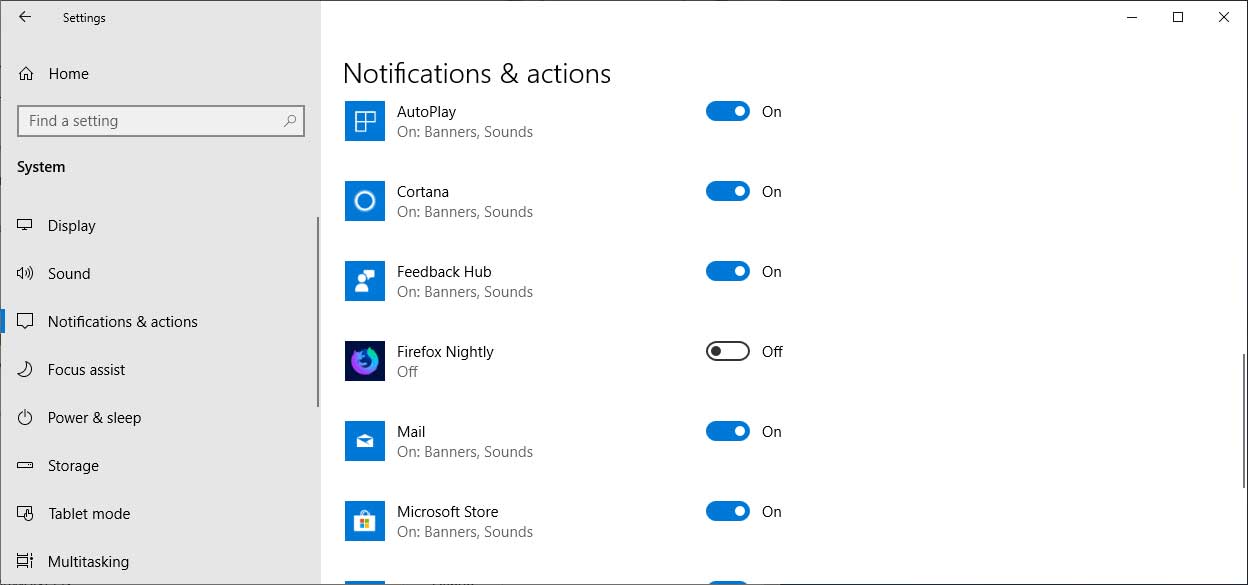 Once you toggle it off, Firefox will no longer show the notifications in the Action Center and the notifications will instead only appear on your desktop.
To completely disable notifications for a site, you need to remove the subscription in Firefox's settings. Instructions on how to do this can be found here.
H/T: Techdows.com