Canonical has kept a promise it made in February this year and has made public some of the telemetry it gathered from Ubuntu Desktop users in the past three months.
The data was gathered using the Ubuntu Report tool, which the company said in February it would add to Ubuntu 18.04 LTS (Bionic Beaver) distributions.
The Ubuntu Report tool would prompt users during the installation process and ask for permission to collect basic OS installation details.
The tool, which Canonical open-sourced on GitHub to dispel rumors of shady behavior, has allowed Ubuntu to gather telemetry about the users it serves for the first time in the company's history.
Data made public, as promised
Back in February, Will Cooke, Director of Ubuntu Desktop at Canonical, said the company wasn't interested in the data for marketing purposes, but only for development-related reasons, to improve the OS development cycle and the new features development process.
He also promised that this data would be made available to the broader public. Yesterday, Cooke kept his promise and published Ubuntu Desktop stats for the first time.
These statistics only include data from Ubuntu Desktop installs, and not from Ubuntu Server, Ubuntu Core, our cloud images, or any of the Ubuntu derivatives. This is because the reporting tool is not included with these installers.
Two-thirds of users allowed data collection
According to the Cooke, 67% of users who recently installed Ubuntu Desktop agreed to share data with Canonical.
One of the details the tool has collected is the time it took to install Ubuntu Desktop on users' devices. According to Canonical, an average Ubuntu Desktop install takes around 18 minutes, with 8 minutes being the fastest install time reported.

The data also showed that three-quarters of all new Ubuntu Desktop 18.04 installs were users who installed the OS from scratch, while the rest upgraded an older version of Ubuntu.
Canonical also says that more than half of new installs involve the user wiping the hard drive and installing from scratch.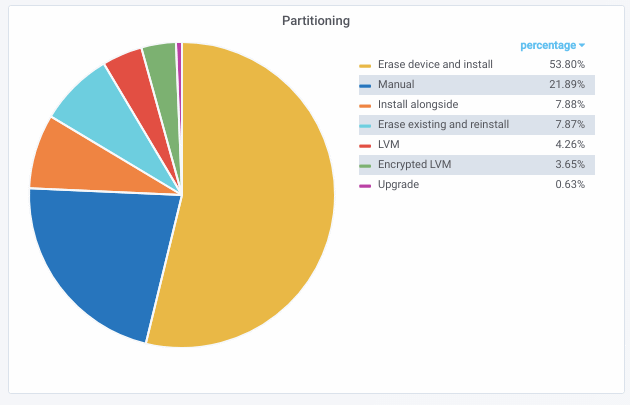 Statistics about screen usage shows that most users have full HD (1080p) screens, followed by 1366x768, a common laptop resolution. HiDPI and 4k are not yet commonplace, probably because of their high prices.

Furthermore, most users use just one screen, one GPU card, and one CPU. Canonical didn't go into details about the number of CPU cores on most machines.
In terms of RAM size, as the graph below shows, usage was all over the place, with no clear-cut and dominant winner.

As for geographical location based on timezone settings, data showed that Ubuntu has a large userbase in the US, followed by Brazil, India, China, and Russia. Nonetheless, the company says that US numbers might be skewed because a US timezone is the default timezone setting for new installs.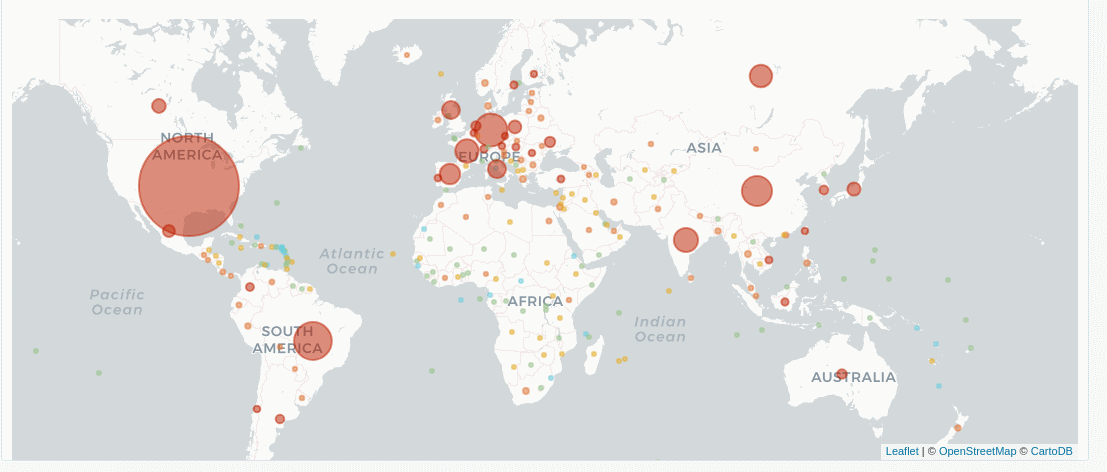 Cooke says that in the future, these statistics will be made available on a dedicated website that will go live during the Ubuntu 18.10 (Cosmic Cuttlefish) development cycle, scheduled for release in October 2018.