Lately Microsoft has been pushing out new Linux distributions for the Windows Subsystem For Linux (WSL) at a rapid pace. First, Kali Linux was released earlier this week and now Microsoft adds Debian GNU/Linux to the Windows Store.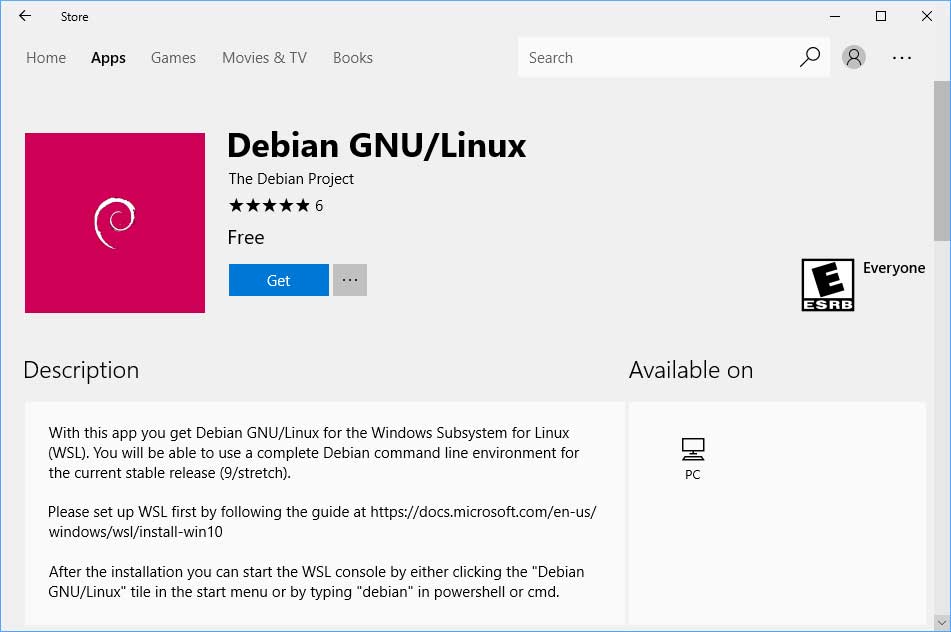 I am a big fan of WSL for a few reasons. One, because it's cool as hell to easily run various Linux distributions directly in Windows 10. Two, because it makes Linux much more accessible to those who wish to learn Linux without having to deal with dual-booting, booting off of live CDs, or setting up a virtual machine. And finally, the third reason is because you can run Linux services directly in Windows and allow your Windows machine to interact with them!
Getting started with Debian in WSL is really easy, but first you need to install the Windows Subsystem for Linux. To do this, open the Windows Features control panel, put a checkmark next to Windows Subsystem for Linux, and then press the OK button. WSL will be installed and then Windows will prompt you to reboot.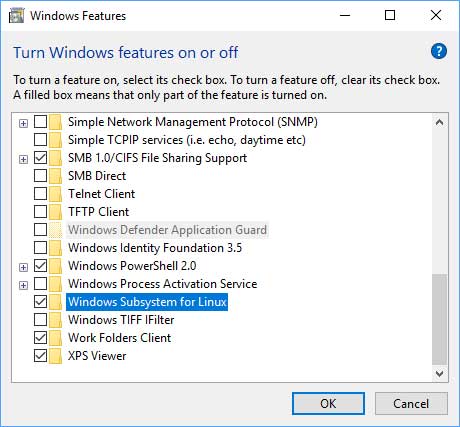 Once rebooted and WSL is installed, you can go into the Windows Store and install the Debian GNU/Linux distribution. The current version being offered in the store is 9.3.
Once it is installed, you can launch it by running the Debian command. This will launch the Debian distribution, and as it's the first time being launched, it will perform various setup procedures. When done, it will prompt you for an account name and password that you will use within Debian. It is important to note that this account name is not at all related to your Windows account and can, and should, be a completely different username and password.

Once your account has been created, you will be dropped into a Bash shell where you can begin to enter commands. The first command you should enter is sudo apt update as this will download an updated list of available packages that you can install in Debian.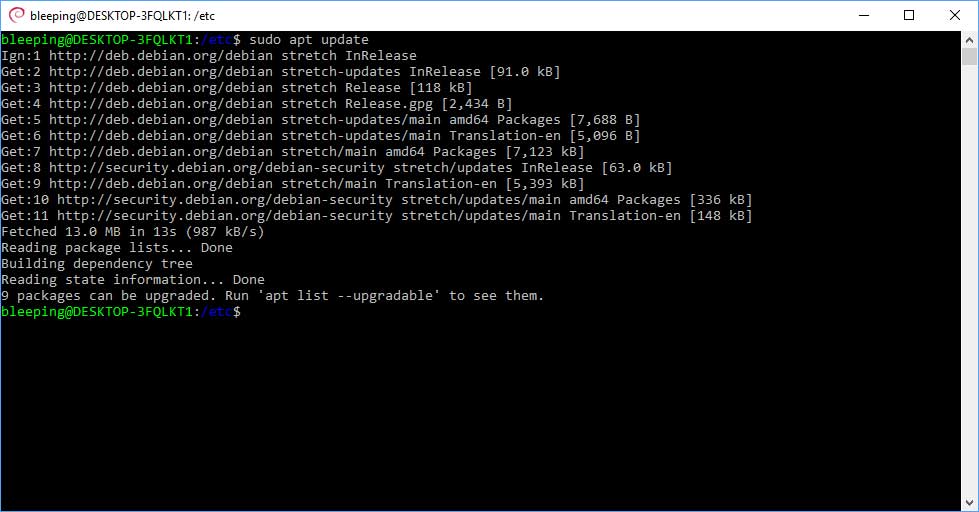 Now that your installation knows what packages are available, you can use the apt command to install them. For example, if you want to install the Nethack roguelike adventure game you can run the command sudo apt install nethack-console and then launch it with the nethack command.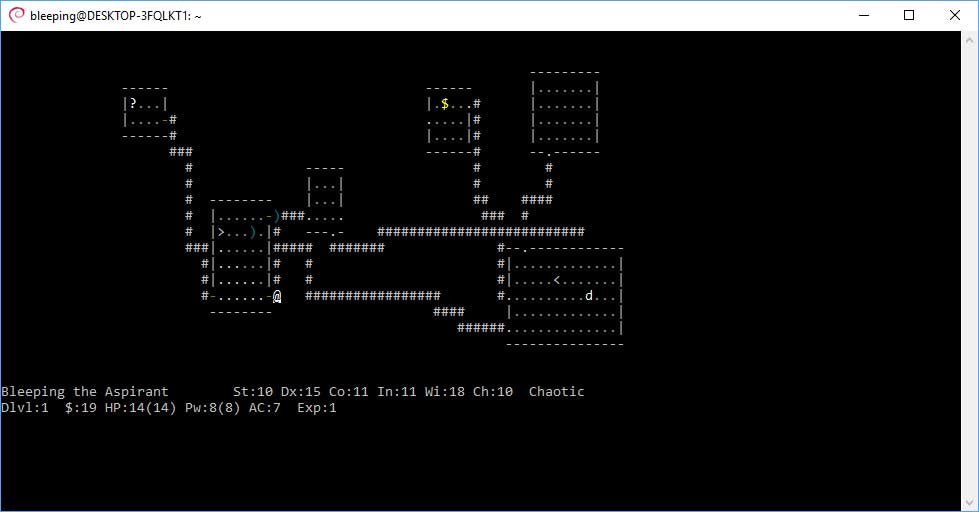 Or if you want to turn your Debian installation into a development environment, you can run the sudo apt-get install build-essential command, which will install GCC, perl, binutils, and more.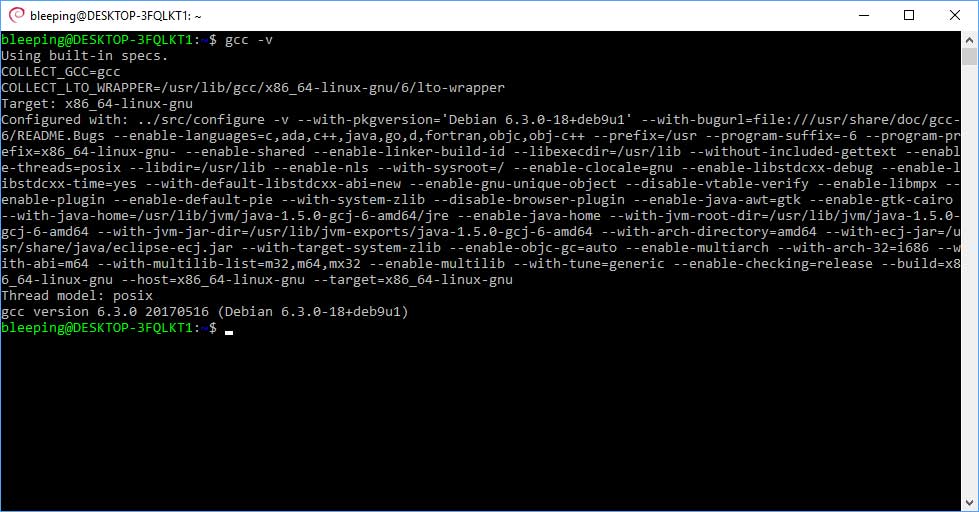 As you can see, with WSL you now have an almost a fully functional Debian installation directly in Windows 10. Notice, I said almost. This is because WSL does not currently support graphical programs, but hopefully that will be something that is added in the future.
Hope you enjoy using Debian in Windows 10 and if you find something useful or interesting, do not hesitate to share it with the rest of us.